Exploring the Relationship between Sig Hansen and His Daughter Melissa Eckstrom
A case study of the stormy relationship between Sig Hansen and his elder daughter Melissa Eckstrom.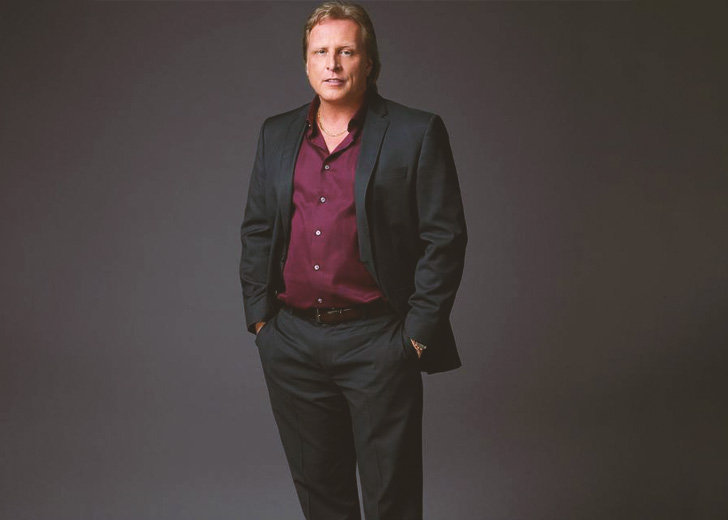 Born Sigurd Jonny Hansen on April 28, 1966, in Seattle, Washington, United States, Sig Hansen is the captain of the fishing ship F/V Northwestern. He is of Norwegian descent.
He is a regular in the documentary television series Deadliest Catch, serving as the technical director responsible for production. Hansen, age 56, is married to June Hansen and is the father of two adopted daughters, Mandy and Nina Hansen. However, he also has a daughter, Melissa Eckstrom, from his earlier marriage.
About Sig Hansen Daughter Melissa Eckstrom?
Eckstrom studied law at the Seattle University School of Law. She later worked there as a law attorney. She also holds a degree of BA in English.
However, Eckstrom now runs her firm named Eckstrom Law Firm, PLLC in Mukilteo, Washington. She holds the position of a Managing Member in the firm.
In 2017, the first biological daughter of the ship captain made headlines when she claimed to have been molested by her father at the age of two. However, Hansen deemed the claim to be baseless after a lawsuit was filed by Eckstrom against her dad. 
The Controversy Involving Melissa Eckstrom and Her Dad
Talking to Seattle Times in 2017, Eckstrom spoke at length about her experience in life after allegedly being abused by her father. She told the media house her father took advantage of her as a toddler.
The incident dates back to nearly three decades ago when her parents were on the verge of divorce. In her lawsuit, Eckstrom explained she fought depression, suffered an eating disorder, had suicidal thoughts, and battled other mental traumas because of her father's actions. 
According to her, the memories of abuse are still fresh in her mind. Speaking before a judge in King County Superior Court, Seattle, the lawyer said, 
I have memories … of being in a room alone with my father and crying out in pain.
The TV personality in his defense called the whole fiasco "an old-fashioned shakedown," and claimed it was a silly lawsuit full of lies that "my ex-wife made up" to take away his daughter.
The Deadliest Catch celebrity labeled the saga as "blackmail" to extort money from him. It seems the molestation was one subject discussed at Hansen's divorce proceedings with wife Lisa in 1992.
Hansen, in return, accused Eckstorm of having used "cherry picked" information from his divorce file to build her case. However, in his original divorce file, the then judge ruled against Hansen committing the crime.
One of the lawyers, Lafcadio Darling, who represented the leader of F/V Northwestern, noted that "we all understand the concept of a fair shake or the right to a fair trial." He further stressed that "not only has this [the allegation] been tried, but it was tried in [Hansen's] favor. That [previous ruling] should be able to stand."
On the other hand, Eckstrom's attorneys debated their client was not given a fair chance to argue in the court "the very strong record establishing that [Hansen] did it."
Melissa Eckstrom Grew up without a Father
Hansen and Lisa's marriage did not last long, as the couple separated shortly before Eckstrom was born. After the divorce was finalized in 1992, Hansen was granted visitation with his daughter by the court. However, Eckstrom's father declined his parental rights. 
"It was probably the hardest thing I've done in my life," a tearful Hansen said during the 2017 court trial. He further claimed that his decision was in Eckstrom's "best interest." 
Insight into Sig Hansen's Current Family
As mentioned earlier, Hansen remarried after his divorce from his former wife. He tied his knot with his current wife June in 2001 and adopted her two kids, Mandy and Nina. 
Since then, the family of four has been in harmony and seen attached for years. In 2016, his wife June was diagnosed with cancer, and this was shortly after Hansen survived a heart attack.
In a 2017 episode of the Discovery Channel show Deadliest Catch, Hansen's deckhand Clark Pederson asked him for the hand of his daughter Mandy in marriage. Fox News quoted him saying, 
I came up here to talk to you about me and Mandy. Our relationship has been doing really well and it's been progressing. You know we both love each other.
Reflecting on the proposal, the boatman can be seen talking to the camera and saying that he thought "he's [Pederson] just a boyfriend. I didn't know Mandy was serious." He, however, approved, and the boyfriend-girlfriend got married to each other in 2019.