What Happened to Edgar Hansen? 'Deadliest Catch' Stars Under Multiple Scandals
Edgar Hansen pled guilty to molesting a 16-year-old girl.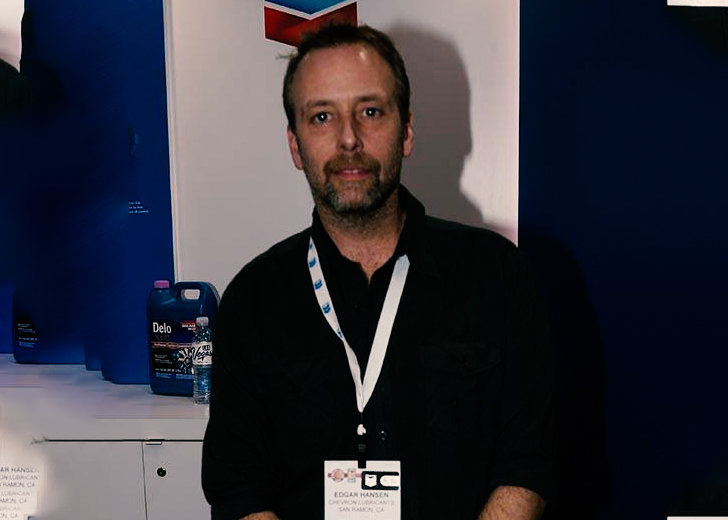 Deadliest Catch is a reality TV series that revolves around crab fishers. They fish during the snow crab and Alaskan king crab fishing season in the Bearing Sea. 
The show has been on air since April 2005 on Discovery Channel. Currently, the series is in its 17th season, which premiered on March 19, 2021.
One of the most prominent fishers from the series was Edgar Hansen. He was a part of the show for 153 episodes, where he served as an engineer, deck boss, and relief captain. But mostly, he was a right-hand man for his brother, Sig. 
Nowadays, Hansen has not appeared in Deadliest Catch. This is because he has been at the center of a scandal. 
What Happened to Edgar Hansen?
Hansen assaulted an unnamed 16-year-old girl at her home on September 30, 2017. 'Jane Doe' confessed the molestation to her therapist, after which Hansen was held accountable.  
He gave a written confession for intentionally assaulting the 16-year-old by kissing and touching her private parts. He said that he committed the crime for his gratification and apologized to Jane Doe. 
The TV personality pled guilty to fourth-degree assault, for which he got a plea deal from Snohomish County prosecutors. On July 16, 2018, it was reported by Seattle Times Hansen would not be serving jail time. 
He received a 364-day suspended jail sentence, had to pay $1,653 for court fines, and to take a sexual-deviancy evaluation and treatment. 
Where Is Edgar Hansen Now? 
Ever since Hansen has pleaded guilty, two questions have been raised by the fans of Deadliest Catch — is Edgar Hansen still fishing? and what is Edgar Hansen doing now? 
Since the accusations in 2018, Hansen has stayed low-key. He has no social media presence hence, not much is known about his current status. 
Similarly, it is not known if he is still a part of Deadliest Catch or not. However, the show's website has removed Hansen's biography. 
His last episode aired in August 2018, but rumors have surfaced about him still being part of the show behind the scenes. 
In October 2018, Hansen's niece Mandy uploaded an Instagram video of the crew on a boat. Hansen was seen in the clip and as a result, many fans questioned if he was still part of the show or not. 
Regardless, neither Deadliest Catch's production team nor Discovery has stated anything about Hansen's position on the show to date.
Other Scandals Related to Cast Members
Hansen is not the only one in trouble with the law from Deadliest Catch. His older brother also has a fair share of scandals. 
Sig was also charged for molestation of his estranged daughter, Melissa Eckstrom. Eckstrom was abused as a toddler when her parents were going through a divorce. 
Sig has denied all the accusations and claimed that the lawsuit was merely "an old-fashioned shakedown." Similarly, he was also charged for assaulting an Uber driver while under the influence.
He received a one-year sentence and probation for the assault, and as a plea deal, he was ordered to undergo alcohol treatment by the court. 
In 2020, another cast member, Jerod Sechrist, was arrested three times in six months. On April 8, 2020, he was arrested for three counts of theft. 
Similarly, Jake Harris has been arrested for driving under the influence and possession of drugs.