What Happened to Jake Harris? Was the Former 'Deadliest Catch' Star Arrested Again?
Jake Harris was arrested yet again in May 2021 for driving under the influence of a controlled substance.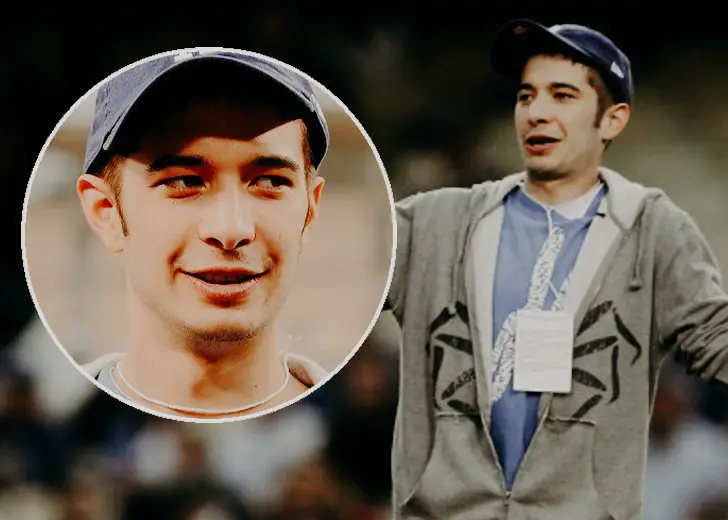 Jake Harris made it behind bars yet again in May 2021 after he was pulled over for crossing the speed limit. Apparently, he was intoxicated and in no condition to drive. 
In a report from TMZ, a spokesperson for the Washington State Patrol confirmed that the Deadliest Catch alum was caught driving a Dodge Journey at 86 MPH in a 70 MPH zone in Mount Vernon, Washington.
Harris Tried to Make a Run for It
Even when the cops were on his tail, Harris did not pull over for another three miles. After pulling over at a safe location, the officer in-duty naturally asked for his driver's license, only to find out that it was revoked. 
Furthermore, according to the authorities, Harris was supposed to have an ignition interlocking device installed in his vehicle because of his previous DUI conviction. 
Harris did not have anything of the sort on the vehicle he was driving that day. Apparently, the car belonged to a friend.
He Was Intoxicated on Prescription Drugs
To make things worse, his eyes were bloodshot, pupils were constricted, his face was pale, and he could not even speak properly. Apparently, he was intoxicated on prescription meds, but the spokesperson refused to disclose what kind. 
The officer on site wanted to conduct a sobriety test as they suspected that he was impaired, but he was arrested when he refused to take the test. 
He was put behind bars for felony DUI, misdemeanor driving on a license revoked, and misdemeanor failure to have an ignition interlock installed. The outlet reported that he posted a fifty thousand dollar bond for his release.
He Was Convicted for DUI and Possession of Drugs
As mentioned earlier, that was not the first time that the reality star had been arrested for driving under the influence. TMZ reported in an exclusive report from 2019 that Harris was sentenced to 18 months in Skagit County Corrections following his arrest on 2 felony charges. 
Reportedly, he was driving under the influence and possession with intent to manufacture or deliver a controlled substance, heroin to be precise. 
Back then, he was chased by the state troopers across Skagit County, Washington. When the police finally pulled over his RV, they noticed signs of drug use, and he was immediately arrested.
He pleaded guilty to both the felony charges. 
Jake Harris' Addiction Story
Harris had been struggling with opiates since he was in high school. In an interview with Dr. Drew Pinsky on HLN, he explained that he was a skater when he was in high school.
"It turned out I wasn't very good," he joked. 
During that time, the fisherman broke his limbs and was introduced to opiates in the recovery process. He was routinely taking pain medication for week and week right up until the day he wasn't. 
He revealed that he started showing withdrawal symptoms and got sick. As a response, he turned to the streets to get his fix of opiates. He also revealed that he started consuming alcohol and marijuana at around the same time. 
Where Is Jake Harris Now?
When Harris is not on the boat, he probably is back home with his girlfriend and kids, or at least that is what his Instagram suggests. 
The American TV star's socials are filled to the brim with happy snaps of him and his girlfriend. 
The latest in that list was on June 4, 2021. The post featured the happy couple posing for the camera, while the caption declared, "Date night!"