Fans Express Happiness at Ryan Reynolds' Comments at Wrexham Game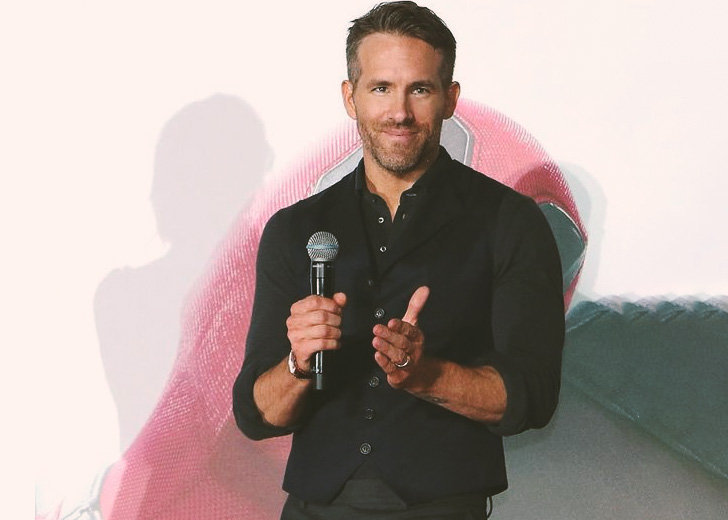 Ryan Reynolds needs no introduction. The Deadpool star is one of the most loved and renowned actors in Hollywood and beyond.
His most notable roles include Deadpool in the Deadpool film series, Paul Conroy in Buried, Will Hayes in Definitely, Maybe, Rory Adams in Life, and Guy in Free Guy.
Besides acting, Reynolds also has an immense love for sports, which led him to purchase the Welsh-based football club Wrexham AFC, fellow actor Rob McElhenney, in November 2020.
On September 23, 2020, the two actors were first reported to be in talks with the Wrexham Supporters Trust for a business partnership. Two months later, it was confirmed that they took over the club after receiving the trust's backing, followed by final approval by the Financial Conduct Authority in February this year.
Ryan Reynolds' First Official Visit to the Ground as Club Owner
Reynolds and McElhenney recently made their first official visit as club owners to watch Wrexham face off against Maidenhead United.
And even though Wrexham lost 3-2 to Maidenhead, the two actors' comments about the game made many fans happy.
"Being at a football game like that and being as invested as we were, was absolute torture," Reynolds jokingly told the media before adding, "In every way, I loved every second of it but it certainly had its moment of agony."
Reynolds made another hilarious comment, implying he received messages from people asking if he or his team was getting into the Premier League.
He replied he actually was planning to get everyone to space and not just Premier League.
Most people would say we want to get to the Premier League but actually, we're going to take everyone to space.
The 45-year-old actor continued to express that it was "weirdly thrilling" to watch the team perform in the second half of the game. He also added he was excited to watch the team's next match on Saturday, October 30, in which the team finished in a 1-1 draw against Torquay United.
Fans Express Their Happiness
After Reynolds' comments surfaced in the media, many fans praised the actor and his remarks through various social media.
"Ryan Reynolds summed up life as a football fan perfectly in that first sentence," a fan commented on Sky Sports News' YouTube video.
Another added, "Really proud Ryan called this 'Football game' not soccer. It shows him respect the culture."
One comment also read,
Other Than Leicester owners, Rob and Ryan have had more interaction and communication with the supports of their own club than the rest of the Premier league owners combined have had with theres at all.
Reynolds and McElhenney were also snapped with a specially-abled fan of the club. A close person associated with the specially-abled fan took to Twitter to share the beautiful picture, where the two actors went down on their knees to pose for the photo.
Impressed with the gesture, someone replied to the tweet, "This truly is the best thing that I have seen all weekend."
"I love this picture, so much joy and happiness. Big hearted people are the best," someone chimed.
Since the actor is a co-owner of the team, he is expected to visit the ground and make more fans happy with his humble nature.