Ryan Reynolds Felt Honored That Taylor Swift Used His and Blake Lively's Daughters' Names in Her Song
Ryan Reynolds considers having his daughters' names on Taylor Swift's song an honor.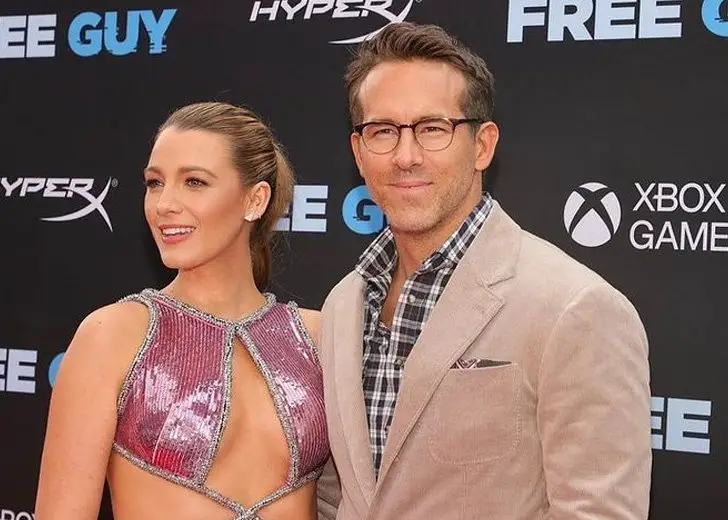 Actor Ryan Reynolds is honored to have his three daughters' names in Taylor Swift's song 'Betty.' When speaking to SiriusXM, the Deadpool star revealed what he thought about being approached by Swift to use his daughters' names.
The names are the names of our kids and you know, I trust her implicitly. She's very sensitive to any of that stuff and obviously the song has nothing to do with our kids other than our kids' names. What an honor, I don't know. We thought it was pretty amazing.
Reynolds further added that it still felt unreal even after a year. His daughters are big fans of Swift and he revealed that he and his wife surprised the girls by having them listen to the song with no prior information about their names being in it.
Swift's Inspiration for the Song
'Betty' was a song in Swift's 8th album, Folklore, which dropped on July 24. When people first heard the song, many pointed out that the three names in the song — James, Inez, and Betty — were likely the names of Reynolds and Blake Lively's children.
At that point, Reynolds and Lively, who are known to be very private, hadn't revealed the name or sex of their third child. However, given that the first two names matched, the number of people who thought the speculation was right increased.
While Swift didn't spell out the name, the singer eventually confirmed that all the characters in the story were named after her friends' kids. She also opened up about her inspiration for the song 'Betty.'
I think we all have these situations in our lives where we learn to really, really give a heartfelt apology for the first time. Everybody makes mistakes, everybody really messes up sometimes and this is a song that I wrote from the perspective of a 17-year-old boy.
The song tells of a love triangle-ish relationship between a boy named James and two girls named Inez and Betty. Swift also added that the song speaks about James, who has just lost the love of his life and doesn't know how to get it back.
On the same day that Folklore was released, People reported that a source confirmed Reynolds' third daughter, born on October 4, 2019, was named Betty Reynolds.
Swift's Relationship with Lively and Reynolds
Swift and Lively have been close friends since 2016 and 'Betty' wasn't the first time the Reynolds girls were featured in her songs.
In her sixth studio album Reputation, which was released on November 10, 2017, the song 'Gorgeous' starts with Reynolds' oldest daughter, James, saying the song's name.
Swift and Lively often post about each other on their social media, and the singer even gave a shout-out to Lively and Reynolds while accepting her Album of the Year award at the 2021 Grammy Awards.
In her acceptance speech, she also revealed that Lively and Reynolds were the second and third people she played every new song to.