4 Things to Know about Ryan Reynolds' Connection with Wales
Ryan Reynolds recently purchased Wrexham AFC, a Welsh football club.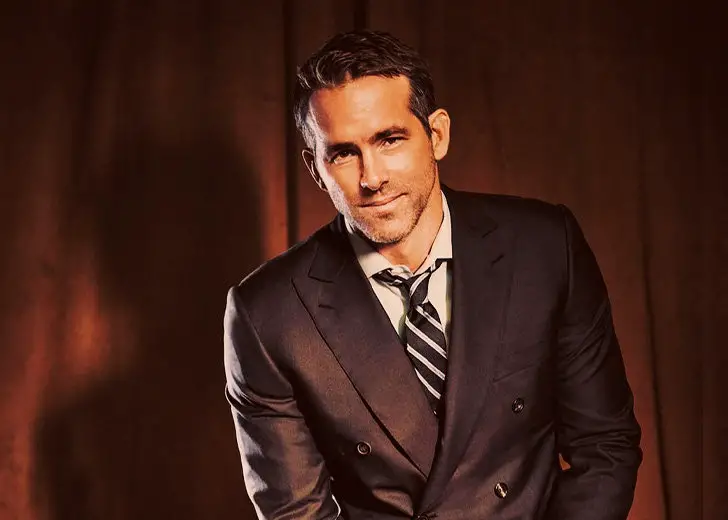 Mostly known for his superhero roles like Deadpool and Green Lantern, Ryan Reynolds is one accomplished actor.
He has been involved in the film industry since 1991, but for the past few years, Reynolds has diversified his interests by slowly indulging himself in various business ventures. 
In February 2018, he acquired a stake in Aviation American Gin. Similarly, in November 2019, the actor purchased an ownership stake in Mint Mobile. As of recent, he is involved with the Wrexham AFC, a Welsh football club.
What does this mean to the actor? Is he moving to the UK following his newest business venture? Here are four things we know about Reynolds' connection with Wrexham AFC and Wales. 
Reynolds And Wrexham AFC
Back in 2020, Reynolds, along with fellow Hollywood actor, Rob McElhenney pitched their interest in being the investors for the third oldest football club globally — Wrexham AFC. Their interest was met with massive support from the Wrexham Supporters Trust, who handled the club before the actors. 
On February 2021, the handover of the club to the actors was complete after the final approval from UK Financial Conduct Authority. It has been reported that they have taken complete control of Wrexham AFC and have invested £2 million into the club.
The @Wrexham_AFC handover is complete! We're toasting with a limited-edition bottle of @AviationGin and I am rebranding as Wrob. Both of which I am apparently legally obligated to do as I've been informed Ryan now owns my life rights. My lawyer is currently looking into it. pic.twitter.com/f4fdpJtlIq — Rob McElhenney (@RMcElhenney) February 9, 2021
Neither of the actors has specified precisely why they have invested in the club, other than the fact that they found the sport and business attractive. Regardless, this can be presumed as one reason why Reynolds would move to the UK. 
Reynolds' Move To The UK
There have been various speculations that Reynolds might move to the UK, more specifically Wales, following his purchase of Wrexham AFC. Back in 2012, Twitter user @loismorus had tweeted that they never know when Reynolds would show up in Wrexham. 
The actor took eight years to respond to the tweet with a puzzling reply — 'Yep, you never know.'
Reynolds responded to the tweet on September 2020 — around the time when the news of his interest in purchasing Wrexham AFC broke out. His confusing reply could be about him and the football club, but it is not farfetched to think that it might also be about him living there.
Reynolds' Twitter Bio 
The Pokémon: Detective Pikachu star was born in Vancouver, British Columbia, Canada. He became a USA citizen in 2018.
There has been no official news about him moving to the UK or Wales, but his locations show the flag of Canada and Wales as per his Twitter bio. 
Again, this could be about either the club or himself moving to Wales — only time will tell. 

Ryan Reynolds' Twitter bio. (Source: Twitter)
Reynolds, Welsh, and David Beckham 
In a virtual interview with ITV's This Morning with Alison Hammond, Reynolds learned how to speak Welsh with his host. 
Hammond showed him some cards with the background of the flag of Wales with words written on them. Reynolds learned how to say good morning, order a pint, and complain about a penalty decision in Welsh. 
The actor also shared now that he owns a football club; he had been learning about the sport with none other than David Beckham.
He joked that mere 20-second eye contact with Beckham was more than enough for him to learn about football. 
While these four facts provide insight into Reynolds' recent-made connection with Wales, they are not definitive proof that he plans to move there.