Meet The Parents! ━ Actress Blake Lively Followed In Their Footsteps
Blake Lively is a talented actress and she owes it to her parents.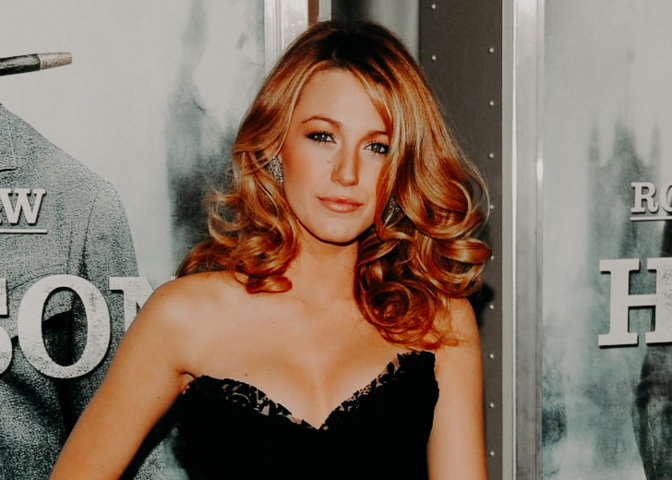 In Hollywood, some stars have to make it independently, while others are born into the industry thanks to dear old mom and dad.
Celebrities with famous parents use their inherited fame to launch their own careers in Hollywood. But that does not mean it does not come without its own set of pressure. These kids have to hold the candles. 
Some thrive and end up more famous than their parents, like Gossip Girl star Blake Lively.
She became an international sensation when she starred as Serena van der Woodsen in the critically acclaimed series. She also starred in Green Lantern, Age of Adaline, and The Shallows.
She proved to fans and critics alike that she is more than just eye-candy and owes much of her acting success to her parents Ernie and Elaine Lively. 
She told W Magazine;
My mom and dad always taught acting, so instead of getting me babysitters, they would just bring me to class. And I'm a naturally shy person, so it really helped. I would've just been hiding under the table, pulling on my mother's dress if I hadn't been in their classes. 
Ernie Lively
When Lively starred in her debut movie, The Sisterhood of the Traveling Pants, she did it with her father, Ernie Lively, who played the father to Lively's character. 
Ernie's role in that movie came decades after his showbiz career started in the 1970s.
On the big screen, Ernie had roles in films and TV, including The Waltons, Fantasy Island, The Dukes of Hazzard, Murder, She Wrote, and The West Wing. 
But before becoming an actor, Ernie was an English professor and a US Marine Corps Captain who served in Vietnam.
He eventually got married to Elaine, Lively's mom, after she ended her previous marriage. Ernie dropped his last name, Brown, and took Elaine's last name. 
Ernie and Elaine are parents to Lively's older brother, Eric. They are also parents to Robyn Lively, Lori Lively, and Jason Lively, whom Elaine had from her previous marriage. 
In 2013, Ernie underwent groundbreaking retrograde gene therapy heart surgery that involved injecting his own stem cells into his heart to repair damaged muscle and arteries.
Unfortunately, on June 3, Ernie passed away from cardiac complications in Los Angeles. 
Elaine Lively
Although Elaine has not spoken out about her husband's death yet, it goes without saying that she is in deep mourning over the loss of her longtime husband.
As a wife, mother, and grandmother of the Lively family, she has remained the devoted matriarch of her family and has a respectable career.
Like her daughter and her late husband, Elaine worked in the industry, but she preferred to be behind the scenes. She worked as a talent manager for some pretty high-profile stars, but she did not get involved in acting throughout her career, unlike the other family members. 
Her only appearance outside of talent managing was in a 1993 video game called Return to Zork, where she voiced a character named Milly.