Fans Think Margot Robbie and Her Look-Alike Jaime Pressly Are The Same Person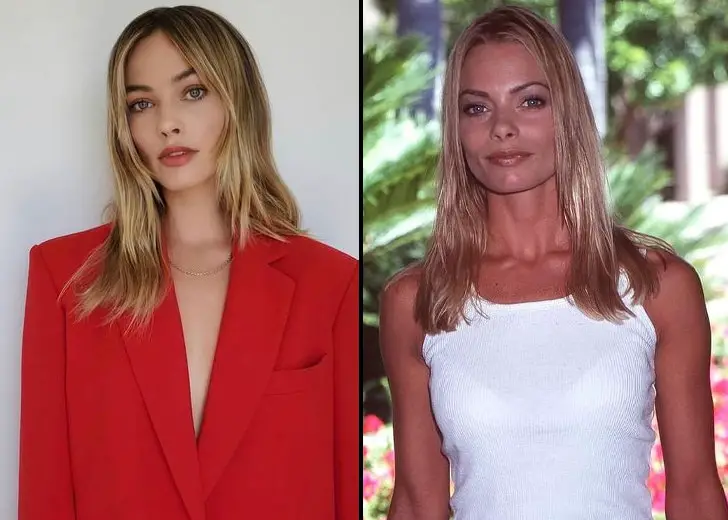 Margot Robbie is renowned for her roles in blockbusters and independent films. So far, she has starred in hits such as The Wolf of Wall Street, The Legend of Tarzan, I, Tonya, and the Suicide Squad film series.
Despite her worldwide fame, the diva is often confused with fellow actress Jaime Pressly and vice versa — thanks to their uncanny resemblance to each other.
Pressly is equally popular like her look alike Robbie as she has worked in over 50 acting projects.
One of her best works is her portrayal of Joy Turner on the NBC sitcom My Name Is Earl, for which she won a Primetime Emmy Award and got nominated for a Golden Globe Award and a Screen Actors Guild Award.
Confusion about Margot Robbie and Her Look Alike Jaime Pressly
Fans are often confused between Robbie and Pressly because the two actresses surprisingly look very similar. Due to that, some often refer to them as the same person.
"But like Margot Robbie and Jaime Pressly are the same person just in different lighting right?" an internet user tweeted, sharing a collage of the actresses' image.
Another chimed in, saying, "I was today years old when I was informed that Margot Robbie and Jaime Pressly are in fact *not* the same person."

A picture comparing Margot Robbie and her look alike Pressly. (Photo: Twitter)
A third Twitter user even asked, "are we all just going to ignore the fact that margot robbie and jaime pressly are the same person or what?"
But Robbie and Pressly are definitely not the same person, and many fans have understood that, too.
"I've just noticed the similarities between Margot Robbie and Jaime Pressly and I can't believe it," another noted.
Definitely Not the Same Person
There are several differences between Robbie and Pressly that clarify they are two different people.
For instance, The I, Tonya star is 31 years old, whereas her look alike My Name Is Earl alum is 44 years old as of this writing.
In addition, Robbie is from Australia, and Pressly is from North Carolina.
The younger one is married to director Tom Ackerley and is yet to have children.
On the other hand, the older actress is a mother of three — including twins, Leo and Lenon. She is presently in a relationship with her longtime partner, Hamzi Hijazi.
Jaime Pressly Addressed Her Similarities with Margot Robbie
During one of her outings in 2016, photographers asked Pressly about her similarities with the fellow actress, to which she admitted they looked similar.
She said, "Right, right, well that would be she looks like me!"
The actress also stated she was a fan of Robbie's movies. "I think she's great...I've loved everything she's done," she added.
Not just that, the two look alike divas were photographed in the same room during an event in February 2018.
Internet personality Tyler Oakley posted their pictures, in which the two were seen giving shocking reactions when they saw each other.