Who Is Margot Robbie's Husband? 7 Times Their Relationship Made It to Her Instagram
Margot Robbie and Tom Ackerley have been together since 2013.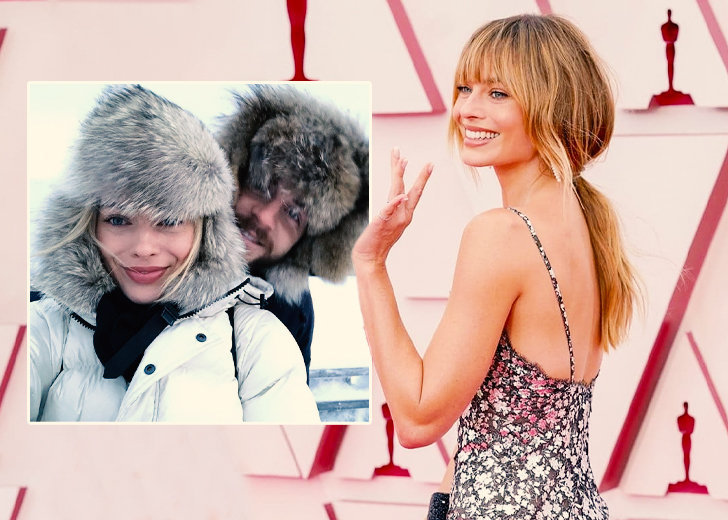 The most frequently searched query about Margot Robbie on Google is "Who is Margot Robbie's husband?" which suggests the kind of privacy she maintains around her personal life.
But the answer is simple! The actress has been married to British producer Tom Ackerley since December 2016.
Their romance bloomed after they met on the set of Suite Française in 2013 and subsequently became flatmates in Clapham, a district of South London. Following three years of dating, the couple had an intimate wedding in Byron Bay, Australia.
And while The Suicide Squad star and her husband don't always show off their romance publicly, their Instagram posts through the years have filled us with a sense of awe.
Here are 7 times their relationship made it to Robbie's Instagram.
January 14, 2017: Sunny Day in the Beach
The year after she got hitched, on January 14, the 31-year-old actress uploaded a snap of herself and Ackerley, sitting on the beach with her hands around his shoulders.
Presumably on their honeymoon, the newlyweds got tanned, as they enjoyed the sunny day staring into the sea.
On that day, Robbie wore a backless swimsuit and a hat while her husband was shirtless. The captionless post gave no hints of the location, but the snap gave cozy beach goals vibes.
November 16, 2017: A Walk Under the Blue Sky
In November that year, Robbie posted another stunning snap featuring herself, her lover, and their black puppy, Boo Radley.
The couple walked along a deserted road while Robbie rocked blue jeans, Chelsea boots, a red T-shirt, and sunglasses. Ackerley accompanied her with a maroon-hued jumper, jeans, boots, and sunglasses.
In a separate post shared on his Instagram, the film producer disclosed they were there with the cast and crew of the 2019 film Dreamland.
September 9, 2018: Windswept
Windswept by the sea, the Once Upon a Time in Hollywood actress posed in excitement with her husband. The black and white snap saw her with her mouth wide open while Ackerley made a grinning face.
September 15, 2018: Cheering for Ackerley
Support is definitely one thing Robbie and Ackerley have unfailingly shown for each other. And when he ran for his first triathlon, things weren't different.
The actress showed wholehearted support for her beau by carrying cardboards and pom-poms along with the couple's friends.
She later shared one of those moments through Instagram, as everyone posed standing on the beach.
January 3, 2019: Baecation
On January 3, 2019, Robbie took to her social media to share a series of heart-melting snaps from her vacation to Lapland, Finland, with her bae.
The first snap in the slide featured the couple wearing furry, thick, warm jackets while they enjoyed a snowy evening together.
April 27, 2019: Swimming Together
The actress posted a rare video with her husband on April 27, 2019, as they went swimming in clear blue waters.
February 9, 2020: Oscars 2020
In February, the couple dressed in matching black outfits and attended the 2020 Oscars.
While she didn't walk on the red carpet with her husband, she took to Instagram to share a snap of a BTS polaroid featuring herself and her husband.