Kylie Jenner Underwent Weight Gain of around 40 Pounds during Her Pregnancy
She attributed her change in appearance to weight gain.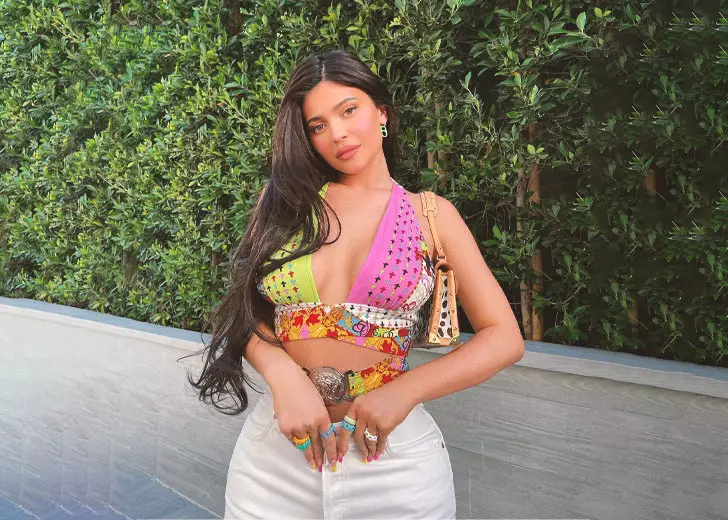 It is conventional for women to gain weight during pregnancy. Even doctors recommend weight gain for pregnant women, and Kylie Jenner was no exception.
In her first pregnancy announcement video posted on Instagram in February 2018, her doctor was seen advising her to gain 28-35 pounds.
Pointing that she had already gained 20 pounds at the moment, the makeup mogul stated, "Yeah, so, eight more pounds."
Probably following her doctor's advice, Jenner gained 40 pounds during the pregnancy. She admitted so during a Q&A session with fans on Twitter. 
She replied with "40 pounds" when a fan asked her how much weight she gained while carrying her daughter, Stormi Webster. However, the 24-year-old later deleted the tweet. 
Nevertheless, the Los Angeles native became vocal about the food carvings. She revealed she had surprising cravings for Eggo waffles and that she ate In-N-Out burgers against her doctor's suggestion. 
Kylie Jenner's Weight Loss after Giving Birth to Stormi
On February 1, 2018, Jenner gave birth to her daughter, Stormi. During the pregnancy and after giving birth, the Kylie Cosmetics creator shielded her body from the public eye, posting no pictures on her socials. 
However, a month after welcoming Stormi, she started posting pictures while flaunting her slim stomach. Her weight loss spurred a discussion on Twitter, and one particular fan expressed her disbelief at Jenner's amazing weight loss. 
The fan questioned how Jenner could lose baby weight in a month while she hadn't been able to lose it in years. 
While some people criticized her incredible weight transformation, others came to Jenner's defense. A Twitter user, specifically, elaborated on the difference between losing weight and baby weight. 
She stated that those who were shaming Jenner for losing 35 lbs were awful.
Then, she mentioned that baby alone could weigh 6-8 lbs and water weight, placenta, and amniotic fluid could be 20 lbs, implying that losing the baby weight wasn't about losing fat.
Despite the broad discussion, Jenner didn't comment on the weight loss topic. That being said, she did describe her pregnancy as a perfect experience in a Twitter post dated March 11, 2018. 
Kylie Jenner's Weight Gain over the Years
Jenner's first pregnancy wasn't the only time she gained weight. She has been through the weight gain and loss journey all her life. 
In May 2021, Jenner became candid about her weight gain and attributed the factor to her changing appearance over the years.
Through her website, the young businesswoman denied going through plastic surgeries and mentioned that her change was apparent because she had gained 15 pounds and her body had changed since giving birth to her daughter. 
Jenner also opened up about gaining weight in June 2021. Posting a throwback video on her Instagram Story on June 28, the socialite shared her plans of cutting off her quarantine pounds.    
Jenner didn't mention how much weight she had gained, but she hinted she was ready to get back her slim figure.