John Constantine's Arc Ends in 'DC's Legends of Tomorrow' Season 6 but Matt Ryan Has a New Role
Matt Ryan will play a completely new character of Dr. Gwyn Davies from 'Legends of Tomorrow' season 7.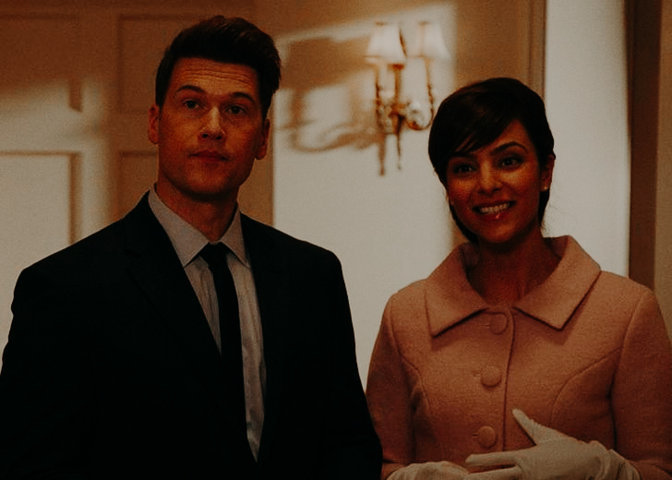 John Constantine has been a vital DC Comics-based fictional character who was first introduced in 2014, in the first episode of the NBC series Constantine.
The role has been continually portrayed by actor Matthew Darren Evans, popularly known as Matt Ryan.
The actor later reprised the character in The CW's Arrowverse franchise, DC's Legends of Tomorrow (since season 3), and voiced a version of the character in Justice League Dark, Justice League Dark: Apokolips War, and Constantine: City of Demons.
However, after all these years, Ryan has decided to wrap up his arc as the DC antihero in the current season 6. With that, he won't be seen playing the character in the coming seasons of Legends of Tomorrow.
But there's a twist. Although the actor won't be playing Constantine, he is set to take on the role of Dr. Gwyn Davies, an eccentric scientist from the early 20th century, as a series regular in Season 7.
Major Changes in 'Legends of Tomorrow' Season 7
During the Legends of Tomorrow's Comic-Con@Home 2021 event on July 25, Phil Klemmer, executive producer of the series, announced some major shakeups for season 7. He spoke about Ryan saying goodbye to Constantine.
"We love Constantine, we want the best for you, but at some point you have to be honest about who that character is," Klemmer added.
The decision came after Constantine had a bit of a roller coaster journey in season 6. He started the season happily in love with Zari Tomaz (Tala Ashe), a socialite and wind totem-bearer.
However, he takes a dark path to regain his powers after losing his magic due to a spell cast to stop British occultist Aleister Crowley.
During the Comic-Con@Home, Ryan also bid a fond farewell to his character, saying,
As everyone who loves him knows, in the end, John Constantine will walk his path alone. The time has come for John to part ways with the Legends, and for me to part ways with John.
"I'm really excited to be creating this new role on the show and having some fun with it — discovering how this new character fits in and causes some trouble for the Legends," he added about playing a new character.
Besides Ryan, actor Amy Louise Pemberton, a regular voiceover cast member, will appear as a flesh-and-blood version of Gideon in the real world. She has voiced Gideon, the Waverider's AI, for all six seasons and appeared as the AI's physical form a few times.
Season 6 will also bid goodbye to Dominic Purcell, who portrayed the pyromaniac criminal Mick Rory since the show's first season.
'Legends of Tomorrow'
DC's Legends of Tomorrow is a superhero television series developed by Greg Berlanti, Marc Guggenheim, Andrew Kreisberg, and Klemmer. 
The creators are also executive producers, along with Sarah Schechter and Chris Fedak. In addition, Fedak and Klemmer also serve as showrunners of the series.
The series, which is the fourth instalment in the Arrowverse, after Arrow, The Flash, and Supergirl, released its first season in January 2016.
It is currently premiering its sixth season, which began airing on May 2, 2021.