Does Jaiden Animations Have a Boyfriend?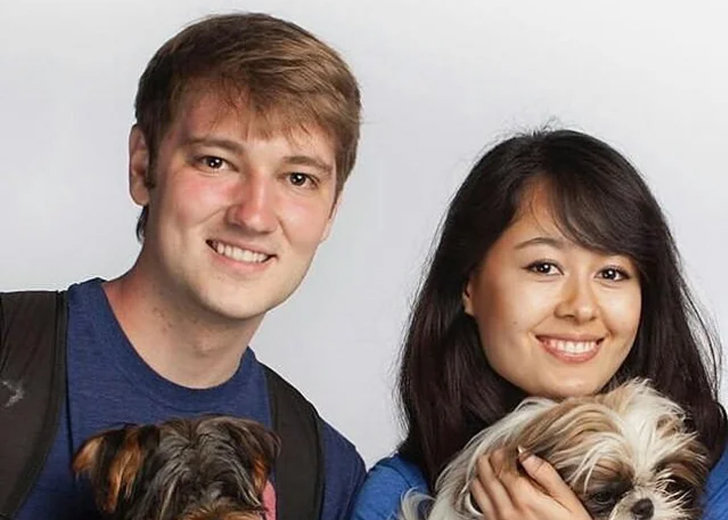 A friend and frequent collaborator with Jaiden Animations, Robert James Rallison, is known online as "TheOdd1sOut". According to the gravevine, Robert is Jaiden's boyfriend.
But the rumors of Jaiden Animations and TheOdd1sOut being in a relationship have been put to rest by Robert himself in a video titled 'My Girlfriend, My Best Friend and the Barfy Beach Date.'
TheOdd1sOut revealed in the video that he had received one of the highest milestones a YouTuber can reach, "a girlfriend." However, the YouTuber immediately brushed off the rumors between him and Jaiden, saying, "It's not Jaiden and it never was Jaiden."
He also clarifies that his viewers can now stop asking if he is into guys.
Jaiden Animations and TheOdd1sOut Rumors
After collaborating on several videos, including 'Pokemon w/ theodd1sout', 'theodd1out and I Complain About Arizona', 'Drawing our Childhood Drawings w/ theodd1sout', it was only a matter of time before rumors about the two animators being boyfriend-girlfriend started coming up.
The two even participated in Mr. Beast's '200k Youtuber Battle Royale' and won the 1st round.
They both live in Arizona, so they have had the opportunity to meet each other in real life. Further, the two are mentioned in each other's videos quite often.
Does Jaiden Animations Have A Boyfriend?
Referring to herself as a "non-flirty person" in one of her videos titled 'Flirting & My Stories,' the YouTuber has stated that people should be able to deduce, after watching her videos, that she's not one to partake in "swooning" someone over with charming words of flattery.
To further explain her point, she tells a story about when she tried to flirt with someone while they were lying on a bed. She says that she immediately regretted it after awkwardly wrapping her arms around the person's neck.
"We just remained friends, and, honestly, I'm glad we did," says Jaiden. "I realized that I prefer this person much more as a friend and I'm glad we didn't start a relationship," she added.
She also refers to the person as being one of her best friends.
One might think that the person she refers to is Robert, but that is not true. To make sure people don't spread such rumors, she has pinned a comment on the video.
"I already know what you guys are gonna say and no, none of these stories are about James so you can take off your detective hats thankyaverymuch," the comment reads. As of yet, it's unclear whether she has a boyfriend. 
Is Jaiden Animations Gay?
The animator says that she's been on dates on multiple occasions in the past. However, she prefers to keep her dating life private.
She declared in a live stream that she is neither "completely gay" nor "completely straight," and that, while not impossible, she finds it extremely difficult to romantically like people.