Inside MrBeast's 'Creator Games 3' and $1M Prize Winner Zach King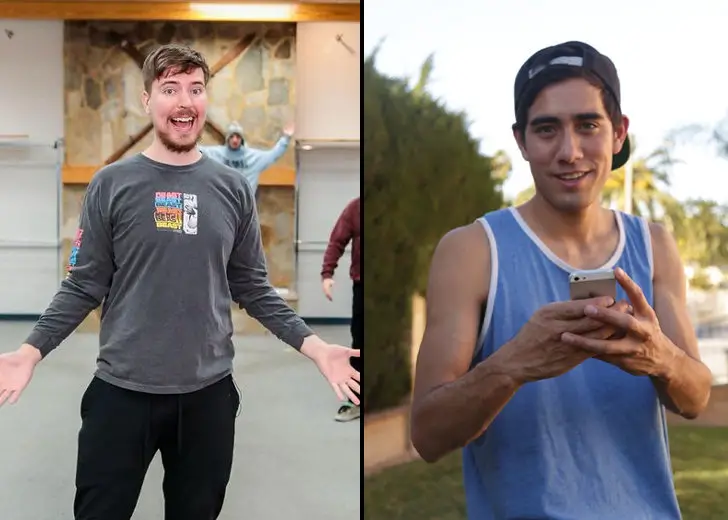 No one does stupendously massive giveaways and challenges on YouTube like famed YouTuber Jimmy 'MrBeast' Donaldson does.
It was a no-brainer that the Creator Games 3 would be awesome, and it didn't disappoint. 
Last year, on October 17, 2020, the D'Amelio sisters, Charlie and Dixie, battled against creators including KSI, Dream, George Not Found in a three-hour competition and bagged the impressive $300,000 grand prize. 
MrBeast's 'Creator Games 3'
For this year's Creator Games 3, the prize money was more than tripled—one million dollars. 
MrBeast found 15 of the most prominent YouTubers and vetted them against each other in challenges like tag, hide and seek, a target challenge, and more.
Before we get to the actual games, here is the list of contestants:
Airrack

Matpat

Pierson

Preston

Quackity

Ryan Trahan

Sofie Dossi

ZHC
The first installment to the tournament-style Creator Games 3 was dropped on December 16, 2021.
By the end of the 12-minute video, five contestants were eliminated—Airrack, Lexi Rivera, Pierson, Ryan Trahan, and Preston. 
Logan Paul, Zach King, And Larray Were The Final Three
The second installment, uploaded on December 18, 2021, was where the ultimate winner would emerge victorious.
After an intense session of intense hide and seek at the SoFi stadium, Zach King won the prize money. 
Logan Paul, Zach King, and Larray had made it to the final three. Towards the end, Paul was caught a minute before the search party found King. 
Larray was nowhere to be found. Everyone thought for a moment that Larray was a hide-and-seek master.
It was only later revealed that Larray had fallen asleep and didn't hear that the hiding grounds had been shrunk. 
Hence, Larray was eliminated, and King won on a technicality. 
Winner of 'Creator Games 3': Zach King!
To announce that the finals of Creators Game 3 were live on YouTube, MrBeast put up a tweet shortly after. 
Of course, King couldn't help but post a reply. In his response, King thanked MrBeast for letting him participate. 
"What a game!" he exclaimed before closing the tweet.
Last time, shortly after their victory, the D'Amelio sisters pleaded to donate their $300,000 prize money to a charity of their choice. 
Like them, King also announced that he would hand out a million bucks to charity.
Perhaps as a show of gratitude, King also said that he would donate his winnings with "MrBeast-style" giveaways. 
The million dollars he won would go to foster care and filmmaking ventures.