Who Is Lexi Rivera Dating? Is She Back with Ben Azelart?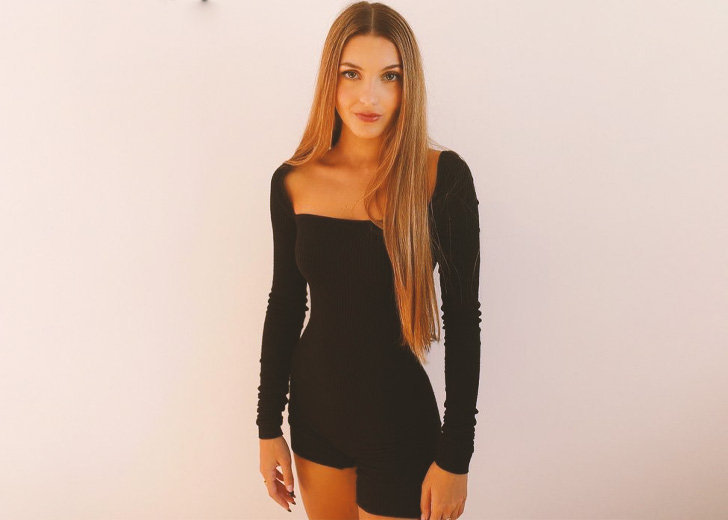 Social media influencer Lexi Rivera stepped into the entertainment industry through Instagram and later carried over her fame to her eponymous YouTube channel, starting from 2018. 
Since rising to fame, Rivera's personal life has gained massive attention, with fans often wondering — who is Lexi Rivera dating? 
While she has been romantically linked with multiple men over the years, the young socialite's serious relationship was with fellow YouTuber Ben Azelart. 
Lexi Rivera and Ex-Boyfriend Ben Azelart's Relationship
Rivera started dating Azelart when she was around 15.
The pair, collectively called Bexi, was open about their dating status and timely flaunted their budding romance on their socials.
To top it off, they even appeared on each other's YouTube videos.
Sadly, Rivera and her boyfriend finally called quits on their on-and-off relationship at the end of 2020. 
On November 21, 2020, Rivera uploaded a joint confessional titled 'We Broke Up' on YouTube, announcing their break up. 
"I have so much respect for Ben and he's like literally one of the best people I've ever met in my entire life," the 20-year-old stated at the beginning of the video.
Her ex-boyfriend also heralded her as the "nicest, sweetest, and funniest person" he had ever met, clarifying that there was no bad blood between them. 
As for a reason behind their split, Rivera shared that their relationship no longer made them happy. She pointed out how being in a relationship privately and online was two different things. 
In her own words, things were more challenging for them because they got together in their teenage years. But, she stressed both of them had fun dating, and they only broke up because things became complicated. 
The Instagram model remarked they would focus on themselves while moving on. 
At the end of the 6-minute clip, the former partners hinted they could reconcile in the future. They stated they weren't parting ways forever before mentioning they were just at the wrong time to be dating. 
Who Is Lexi Rivera Dating?
Since her public breakup with Azelart, Rivera has been rumored to have dated multiple social media compatriots.
As she shares a close connection and creates content with Andrew Davila, netizens believed the two were boyfriend and girlfriend. The same was the case with fellow content creator Dom Brack. 
Other than her close friends, Rivera was also linked to internet personality Hayes Grier. But the California native dismissed all the dating rumors through a YouTube video on March 6, 2021.
In the clip, Rivera made her mom rate all her rumored boyfriends and clarified she had never dated them. The TikTok star even mentioned she didn't even know about Grier. 
At some point in the video, Rivera's mom rated her ex-boyfriend Azelart and gave him 9.5 over 10. She reasoned she didn't provide the total rating to know him better if he reconciled with Rivera again.