Larray Confirms Break up with Boyfriend Brady Potter — Fans React
Larray and Brady Potter are no more together!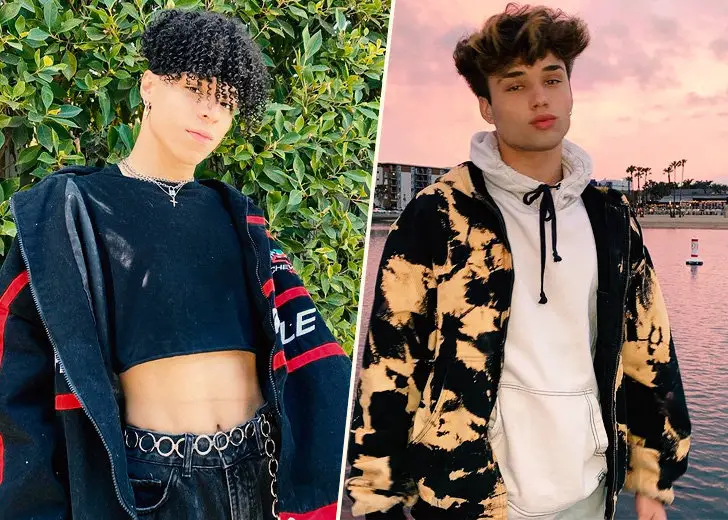 Larray, real name Larri Merritt, has officially ended his relationship with his long-time boyfriend, Brady Potter. 
The speculations of their breakup sparked after the YouTuber wrote "broken" on his now-deleted Twitter post dated September 5, 2021. Soon after, @tiktokinsiders shared the post on its Instagram, stating that the couple had a feud.
However, Larray dismissed the rumors at the time. He commented on the post, clarifying that his relationship with Potter was alright and they weren't involved in any beef. The 23-year-old also mentioned that Potter would never hurt him. 
Within days of the clarification, Larray shocked all his fans and followers by announcing their split. 
Larray Confirmed Break up with Brady Potter
Larray took to Twitter to announce his breakup with Potter on September 15, 2021. In the now-deleted tweet, he wrote, "Me and Brady aren't together." 
He then requested his followers to respect their discussion and not direct their hate towards his ex-boyfriend. The Instagram star penned, "Hate is the last thing he deserves. Please be kind."
As soon as the announcement made it to the internet, Larray's fans and followers showcased their shock and support. While some claimed they knew the relationship would have never worked out, others shared their sadness over the separation.
One particular Twitter user retweeted Larray's post and stated, "I watched this relationship and I feel like I just went through my own breakup."
Another one poured their heart for the former couple. The user mentioned he respected their decision and loved them both as a couple and also as individuals. He also shared his piece of mind, writing, "I know you are going through a rough time right now with the breakup but it will be ok."
The social media influencer and Potter started dating in April 2019.
When asked if he had any plans to marry his partner during an interview with Addison Rae in early September 2021, Larray shared he hadn't thought about that. Regardless, he had said he wanted four kids in the future. 
Larray and Bretman Rock 
Larray is romantically being linked with fellow social media personality Bretman Rock amid his breakup with Potter. The rumors started churning out after he taught Rock to play ROBLOX for his YouTube video on September 9, 2021.
Keeping his budding connection with Rock in mind, a Twitter user remarked that he made the video with Rock because he was no longer dating Potter. 
Though Larray didn't respond to the comment, another follower defended him, maintaining that his breakup with Potter had nothing to do with Rock. The commenter also stated that they were only good friends.
Back in August 2021, Rock had confronted people's queries about whether he would ever date Larray in an interview with Viral City. He simply opted not to answer the question, elaborating that he didn't want to manifest the idea.