Larray on Break up Rumors with Boyfriend Brady Potter and Getting Married
Larray and Brady Potter have been together for 3 years now.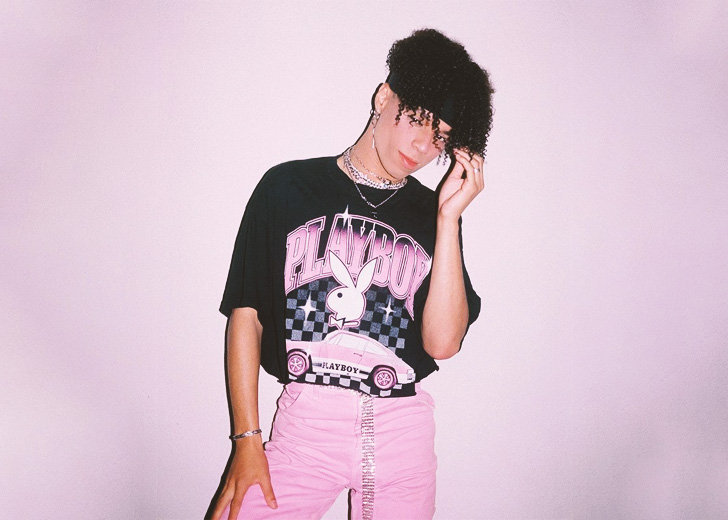 Larri Merritt, commonly known as Larray, is a renowned internet celebrity best known for his comedic video content on his YouTube channel. He currently has over 8.39 million subscribers on YouTube and has 6.6 million followers on Instagram.
In addition, the content creator is also part of the collaborative TikTok collective known as The Hype House, where a group of 19 TikTok influencers live together in a mansion in Los Angeles. He is one of the most recent members to join.
Coming to his personal life, Larray, who is openly gay, has been in a relationship with fellow social media star Brady Potter. According to Popbuzz, the two have been together since April 2019.
The 23-year-old was once romantically linked to James Charles after taking part in the 'Couples Only Challenge' on TikTok. But both of them never confirmed that they were dating.
Larray and Brady Potter's Break Up Rumor
The internet has lately been stuffed with rumors of Larray and Potter's breakup. In the wake of that, when Larray posted a tweet on Sunday, September 5, writing "broken," many were quick to believe that the rumors were actually true.
But there is a twist. The since-deleted tweet was later posted by @tiktokinsiders on Instagram, stating Larray and Potter had a feud, and the former had unfollowed his boyfriend on social media.
Sometime after the post was made, Larray dropped a comment on that post. He clarified that his tweet had nothing to do with his relationship with Potter.
"He [Potter] deserves the world, promise you that he would never hurt me," he added. The California native also wrote another comment in the same post and revealed his tweet about his missing cat.

Larray addresses his breakup rumors with boyfriend Brady Potter. (Photo: TikTok Insiders' Instagram)
Both of his comments soon received hundreds of likes and numerous supportive messages from the couple's fans. Fans were also happy to know that Larray and Potter were still together and hadn't broken up.
Larray Talks about Getting Married
In early September, the YouTuber sat down with He's All That actress Addison Rae for a podcast conversation, where he talked about his relationship with Potter and addressed the question of if the couple was going to get married soon.
He shared that he and his boyfriend had been together in a relationship for the last three years while jokingly adding he would be happily dropping his hands in front of Potter.
But on a serious note, he revealed he hadn't thought of getting married so far.
Instead, Larray humorously claimed that Rae would be the one to get married first, saying, 
Speaking of marriage, we're getting so old first of all, we're growing so fast. Let's talk about the fact that one of us is gonna get married first and I feel like it's gonna be you because it's not gonna be me.
Later during the conversation, when the actress asked him how many kids would he love to have, he said that he wanted four kids in total: two kids of his own and two kids from his husband. In addition, he also showed a willingness to adopt some children.