Nikita Dragun Opens up about James Charles after the Latter's Infamous Allegations
Will James Charles ever be held accountable?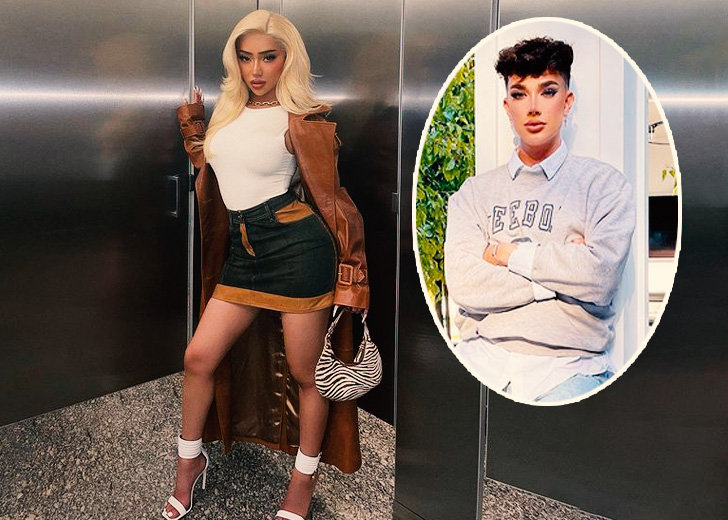 2021 started badly for beauty influencer James Charles. First, he was exposed for grooming minor boys and sending them explicit texts and pictures on Snapchat. 
Then, he lost many subscribers, and many people petitioned to remove him from platforms like YouTube and Snapchat. He also lost important business deals with Morphe and YouTube Originals.
As a result, many famous people called out his activities and disavowed him. However, one person who has always had good things to say about him is fellow YouTuber and beauty influencer Nikita Dragun. 
James Charles Drama and Comeback
The controversy around Charles initially started in May 2019 when he was involved in a drama with Tati Westbrook. Westbrook uploaded a now-deleted video called 'Bye Sister' and exposed Charles' ill behaviors. 
She called him out for forcing a straight man to be with him. She also said that he used fame to threaten and ruin people who did not accept his invitation. 
She also pointed out that Charles victimized himself when, in fact, he was the one who was coercing other people. Westbrook was supported by makeup mogul Jeffree Star who called Charles a "danger to the society" in a now-deleted tweet. 
Charles retaliated hard and convinced his fans that Westbrook and Star were lying. This way, Charles became the good guy in front of his fans. As a result, Westbrook took a hiatus from social media, and Star continued with his business.
A year later, the YouTube beauty community was in shambles when Shane Dawson, a newcomer in the industry, was accused of molestation, racism, and pedophilia. 
In June 2020, Westbrook uploaded a video called 'Breaking My Silence...' where she claimed that Star and Dawson forced her to make the 'Bye Sister' video. 
She said that two of them fed her "poisonous lies" about Charles. So, she was forced to make the video. Star and Dawson tried their best to deny the accusations, but all in vain. 
Then, in a turn of events, everything Star and Dawson hinted about Charles turned out to be true. Soon, allegations against Charles started spreading like wildfire. 
He was accused of sending nudes to minors and targeting them on TikTok, Twitter, Instagram, and Snapchat. However, Charles continued to defend himself and denied the accusations.
On April 1, 2021, he uploaded a video called 'Holding myself accountable' where he apologized for flirting with underage boys. He said that he only messaged two boys, and all others were fake. 
He later deleted that video and uploaded a new one on July 3, 2021, called 'An Open Conversation.' He addressed the scandal again and said he was improving. 
Unfortunately, the video was not well received. Forbes even dubbed it as "YouTube's Most Disliked After Comeback." Regardless, Charles has continued to make content on YouTube and Instagram. 
Nikita Dragun Is Still Friends with James Charles
Despite everything, Dragun is still on good terms with Charles. Recently, in an interview with The Hollywood Fix on August 21, 2021, Dragun said she still spoke to Charles and that he was doing well. 
This does not come as a surprise since Dragun herself is no stranger to controversies. Earlier this year, she supported the Lopez Brothers — Tony and Ondreaz — who were accused of grooming minors. 
Similarly, she also previously stood beside Charles during his feud with Westbrook. She even shared screenshots defending Charles against Westbrook's allegations. 
Therefore, it does not seem like Dragun will stop being friends with Charles any time soon.