Nikita Dragun's Parents Were Supportive Of Her Being Transgender
Nikita Dragun first revealed her gender identity to her audience in 2015.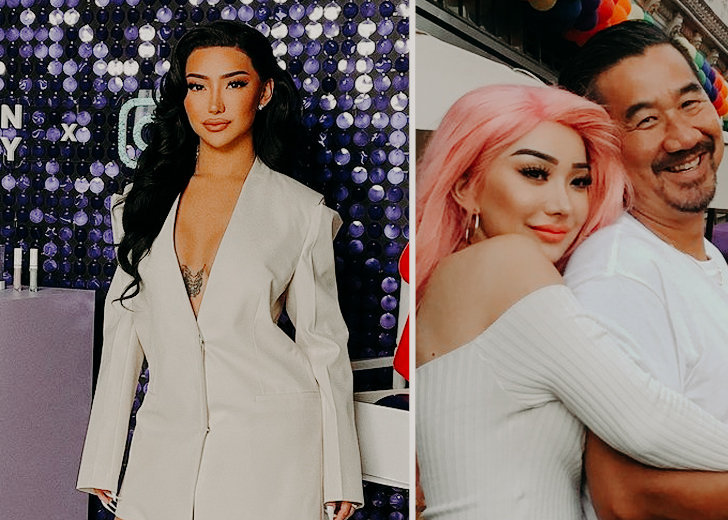 Nikita Dragun is a proud transgender woman. She has always attempted to be honest and transparent with her viewers regarding her transition journey, which began when she was 19 years old. 
Dragun, formerly Nicholas, was born as a boy to a Vietnamese father and a Mexican mother on January 31, 1996.
She has three siblings  — two sisters, Allegrah and Taliah, and a brother, Vincarlo.
Her parents were aware of her proclivity towards feminine pursuits from an early age.
She preferred to play with dolls and spend time with girls over boys. Her teachers were aware of it as well but urged her to hide her identity rather than embrace it.
Dragun Realized She Was Different at a Very Young Age
Dragun first recognized she was different when she was in preschool.
In a 2019 interview with Forbes, she shared how she wanted to put on a cute dress and feel like a princess when she was young.  
But one day, a teacher approached her and inquired why she was dressed like that, and then proceeded to contact her parents. That experience stopped her from dressing up and behaving girly.
"I knew I was different and there were certain things that I couldn't show or I'd be bullied or teased," she continued.
However, after she reached high school, Dragun couldn't hide her identity any longer. The makeup mogul explained she was just the most feminine gay guy out there. She would dress in tight jeans, wear lashes, and carry a little purse. 
But it wasn't until college that she explored her trans identity in earnest. 
She was offered a full scholarship to NYU, but she stayed at home and attended community college instead.
Dragun recalled her parents being disappointed that she didn't accept the offer, but she needed a year to figure things out.
The Belgium native then bought a fake ID, changed her identity to Nicole, and began hitting up clubs alone in Washington, D.C. 
Soon, she started experimenting with ladies' clothing and was startled to discover that she could easily pass for a lady.
She also began posting as a transgender lady on Instagram.
 As a result, she also launched a YouTube channel, and ever since then, she's continued to post content about what it's like to be a trans woman.
Dragun Always Had the Support of Her Parents
Her parents have made several appearances on her YouTube channel, including an interview with them where she asks them about their perspectives on her coming out journey.
In a 2017 YouTube video titled 'OUR DAUGHTER IS TRANSGENDER!' Dragun revealed her parents were tremendously supportive of her choice to transition. 
When asked about her parents' first encounter with her being different, her mother responded that Dragun really liked her shoes, dresses, and makeup from a very young age. 
According to her dad, he knew that something wasn't normal when Dragun made it to the cheerleading squad. However, he understood that it was what she wanted.
"And so I am just happy for you being who you are," he added. In the video, she also stated that her acceptance into the cheerleading team was a momentous moment for her. 
While both her parents supported her transformation wholeheartedly, there were few concerns that they were worried about. They expressed their biggest fear was that they could not shield their daughter from individuals who would be less than welcoming of her.
Her dad was mostly worried about her physical health during the procedures and particularly concerned about her brother's reaction to her transformation.
On the other hand, her mom was more worried about her emotional and mental health, as she didn't want her daughter to get hurt by societal norms. 
Her mom stated that she just wanted her daughter to know that they've got her back and totally support and love her no matter what. She added, 
Pink, polka dots, stripes, rainbows or whatever it may be… Be authentic, live your life with honor. Honor to yourself and honor to the family. Be happy.
Dragun has successfully completed her transition, and all her parents wish for now is her happiness. Fortunately, her brother also came to terms with her identity.