Bretman Rock's Thoughts on Using His Power to Speak Out for the LGBT Community
Bretman Rock reveals why is unapologetically outspoken.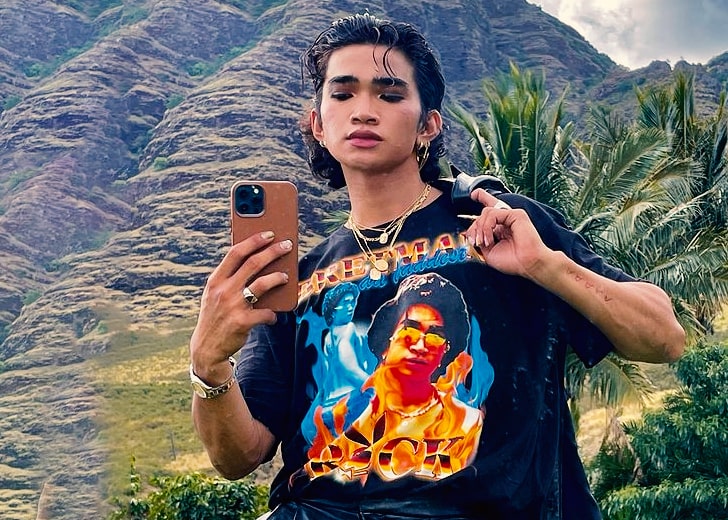 "If I'm not using my power, and I'm not using my voice, then no one will," tells Bretman Rock to Nylon Mania in June 2021.
The LGBT icon went from a typical internet personality to an online superstar with his unapologetic authenticity since posting his first YouTube video in 2015.
His legacy, fueled by his unhesitant move to stand up for all minorities, is only growing every day, and deservingly so. 
At 22, the Sanchez Mira native has brazenly raised his voice against body-shaming, cyber-bullying, racism, homophobia, environmental degradation, and other discrimination. He has also been a steadfast supporter of historical movements like Black Lives Matter and Stop Asian Hate. 
There's an innocent reason as to why Rock does what he does, and it's not to add more followers or earn awards. It's because he finds himself in every gay teenager surviving the hate and horror of hardly forgiving discrimination.
The YouTube personality resonates with all the millennials, including those from his hometown, The Philippines.
In all honesty, Rock respects the power he has been bestowed upon as a representative of oppressed voices. And he is sticking stern by his role, acknowledging the authority that comes with the number of his followers.
He shared his knowledge with Nylon Mania magazine and mentioned that followers listened to their idols and opinions. In his words, if a person with the power doesn't use their platform to raise their voices, no one would. 
The internet star then reasoned that he was outlandishly vocal about every topic because he wanted to influence his followers to speak up and stand for themselves. 
If my audience doesn't see myself using my voice, then no one will.
Rock wholeheartedly believes that one has to be the change that one expects from society. He confirmed he would speak up about every topic he was passionate about.
Bretman Rock on Parade
In early June 2021, Rock talked about parades and what pride meant to him on his Instagram story. He gushed that pride was about coming to terms with one's gender and culture and owning every flaw, including stupid decisions.
The Instagram celebrity iterated similar notions during his interview as well, saying parade was about being oneself. It was about speaking and standing up for all the gay and transgender people and advocating normalcy. 
Rock's interview came right after he became a face of the Nylon Mania in June 2021.
He even shared about his milestone-hitting feat through his Instagram on June 26, 2021.
Posting a cover from the shoot, he disclosed that the project was magical for him and his family.
The social media icon expressed his pride in the work ethic and compassion he learned from his Filipino culture.
He also shared how proud he was of his hard work.