Queer YouTuber Bretman Rock's Sister Credits Him for Paving Her Path Towards Success
Bretman Rock's sister Princess Mae feels grateful to her brother for supporting her and providing a jump start to her career. Together, they also were cast in MTV's show MTV's Following: Bretman Rock.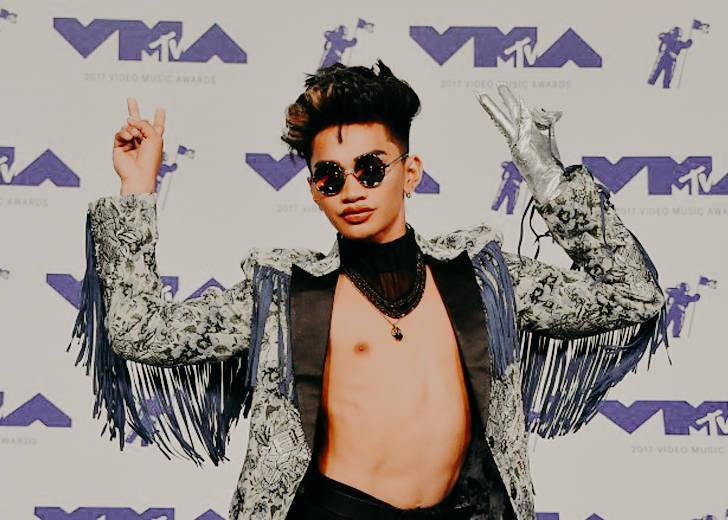 Bretman Rock, a Filipino-American beauty influencer and social media personality, rules the internet with over 35 million followers across social channels such as YouTube, Instagram, and Twitter, making him one of the most followed influencers in the world.
The social media personality specifically curates his content to entertain and inspire his fans and followers.
Besides being a conscious influencer on social media, he has also affected his family members' lives for good by helping them build their respective careers and maintain independent lives.
In that context, Rock's sister Princess Mae stands out. Mae is a reality star, social media personality, and advertising/marketing professional.
Often on her social media, she is vocal about being grateful to her brother for supporting her and providing the jump start to her career.
However, Mae also takes a stand against netizens who bash her for receiving help from her celebrity brother.
In one such instance, she took to Twitter to rage about how other celebrities help their siblings, and she was also proud of the fact that her brother supported her career. She wrote:
I didn't know that supporting your siblings was wrong. Look at the Kardashian's and other youtuber siblings who helped each other. Yes I am grateful for my brother, he gave me a huge jump start but now I'm just trying to secure it.
In March 2019, Mae had something similar to express, as she responded to someone specific on Twitter. She wrote, "No b*tch you knew me as a public figure, but you're mad now because I got real with you and people got my back. Even if my brother wasn't famous I would still be Bretman Rock's sister let that sink in."
Since being backed by her brother Rock, Mae has achieved substantial growth in her career. She has over 2 million followers on her Instagram, where she shares her modeling and sponsor posts. The celebrity sister also attended BeautyCon in July 2018.
She was recently cast in MTV show MTV's Following: Bretman Rock, along with Rock's assistant Keiffer and childhood friend Larry. The show, which aired on February 8, 2021, premiered on MTV's YouTube channel every Monday, spilling Rock's life in Hawaii.
Mae is also a mother to two children, a daughter, Cleo (born 2016), and a son, Ezékiel (born 2020).
The proud siblings, Rock and Mae, are offsprings of Edmund Laforga (father) and Mercedita (mother).
Their father passed away about a year ago, while their mother still makes appearances in Rock's YouTube videos. The queer star also bought a new house for his mother in March 2019. "Enjoy your new home. I am who I am, and I do everything I do because of you," Rock wrote on Instagram.