Bretman Rock Jokes about Being Single on Twitter but Was Once Dating a Secret Boyfriend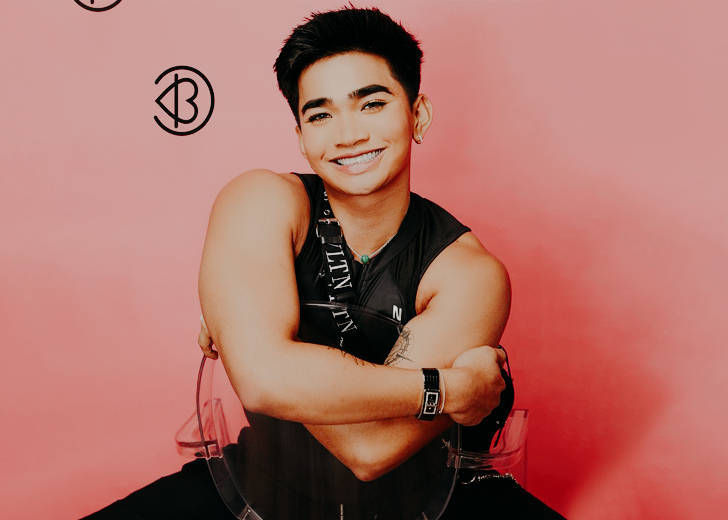 Bretman Rock, known for his colorful personality and unapologetic authenticity, has been pretty open about his personal life.
So much so that he has no qualms about sharing his current relationship status — very much single.
However, not long ago, the social media influencer was in a relationship with a boyfriend, whom he kept away from his fans' eyes. 
Bretman Rock Is Single
The Filipino-American beauty influencer is currently single. In jest, he tweeted about his singlehood on February 27, 2021.
"Y'all can call me just Bret for now," he wrote, reasoning that he had no boyfriend. 

Rock announced his singlehood in February 2021. (Photo: Instagram)
Since the announcement, the social media personality hasn't mentioned finding a new partner or getting into a new relationship. 
He has also mentioned nothing about his dating life on his socials. That being said, he was once openly dating a mystery boyfriend. 
Bretman Rock's Dating History
While he may be single now, Rock was dating a mystery man in 2020.
In February 2020, he made a post on Twitter, sharing that he shared pretty much everything about his life, from high school to personal issues with the world
But when it came to his love life, he clarified he would rather keep it private. He further requested people to respect his decision.  
In another Twitter post on the same day, he claimed that his boyfriend (former) did not have any social media handles. He seemed to be a little angry that people were not respecting the couple's privacy. 
And further, in April 2020, he posted another somewhat angry tweet. The tweet affirmed his followers they would not find his partner online and asked them to not trust the "detective losers" making assumptions.
ONE MORE TIME... My boyfriend has NO social media... stop believing these detective losers.. y'all are not gonna find him online I promise — BretmanRock's Year (@bretmanrock) April 8, 2020
Bretman Rock's Ex Boyfriend's Identity Remains a Mystery
Rock would often post about his former partner on his social media handles. On Valentines Day 2020, he had lovingly wished him on Twitter. 

Rock with his secret ex-boyfriend before their breakup. (Photo: Twitter)
He had even posted a YouTube video on his channel where his partner did his makeup.
However, the boyfriend's face was never in the frame, so to date, his identity remains a mystery.
Although Rock took down the actual video, his tweet about the video can still be found online. 
There were multiple other tweets with his ex boyfriend, but his face was never visible in any of them. 
Bretman Rock Announced Their Break Up
The happiness was short-lived as Rock announced his breakup on Twitter. In his first tweet, he wrote, "Girl, I got something to tell y'all….."
This was followed by a second tweet, where he made an odd request to his followers. 
The comic asked fans to look up the fifth suggested Big Sean's track on Spotify. 
The song in question was 'Single Again.' That was certainly a new way to announce one's breakup!
But before he made it official, Rock had hinted at the split by uploading a vlog under the title, 'Get ready for a Zoom date with me!'