Mark Rober Introduces His Son in an Emotional YouTube Video
Mark Rober's son has autism.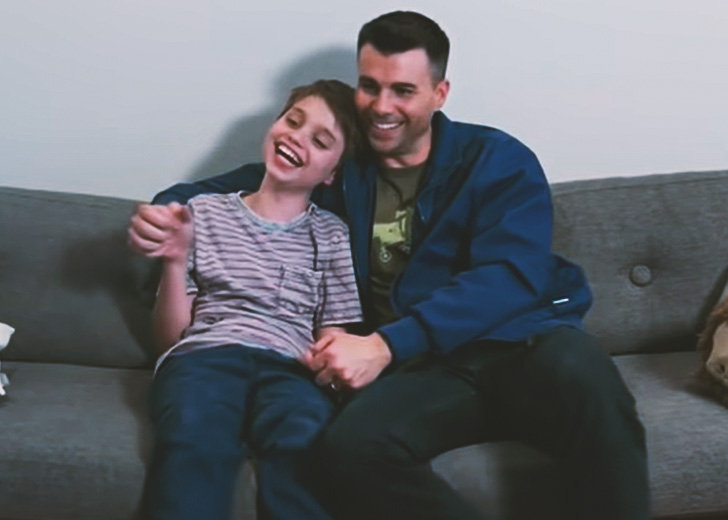 Mark Rober is an internet personality, inventor, and engineer, best known for his YouTube videos on popular science and DIY gadgets. He currently has 19.9 million subscribers on the platform.
Earlier this year, in April, he utilized the platform to reveal the truth about his son's autism. Otherwise, the YouTuber had mainly kept his son away from the spotlight.
The Truth about Mark Rober's Son
Rober first shared a tweet on April 16 to inform his followers that he had shared a video on YouTube, featuring his son on his channel for the first time.
I just released the most personal video I will ever make about my son with special needs. Took us two years to feel comfortable releasing it cause he's my only kid and this is the internet. Please watch it (link below) and consider sharing/donating.  Love, Mark. #ColorTheSpectrum pic.twitter.com/ZjVg2hqqd5 — Mark Rober (@MarkRober) April 16, 2021
In the video titled 'The Truth About my Son,' the former NASA engineer explained that the decision to exclude his son from his channel was intentional, explaining that the internet could be a challenging place for those who were "different."
But he and his wife, who he is yet to introduce to his audience, felt the need to introduce the little one to the world because the message they had to share was too important to hold back any longer.
"The reason I'm so protective of him is because he has special needs," he said in the video. "He's on the autistic spectrum and this is the internet. So even as I make this video I'm incredibly terrified, but this is something that my wife and I feel really strongly about."
Rober also talked about common misconceptions about autism. He shared that autism was an inability to process sensory overload — not a disability.
Basically people with autism don't have a filter in their brain like the rest of us. So if you and I are having a conversation here in this park, I can ignore everything around me and just focus on your voice. But if I had autism, I would hear the ice cream man ringing, the bell behind me, and the kid crying because he's not getting any ice cream [sic].
In the latter part of the video, he revealed that the video was a part of a collaboration with Jimmy Kimmel to raise money for the non-profit, NEXT For Autism.
They intended to collect funds to help children with autism through the "Color the Spectrum" live stream event that took place on April 30.
The event was supported by celebrated personalities like MrBeast, D'Amelio sisters, Jacksepticeye, Jack Black, Conan O'Brien, Stephen Colbert, and Andy Samberg.
Details about Mark Rober's Secret Wife
As stated earlier, Rober is a family man and has a wife, but he has not disclosed the identity of his wife so far.
That said, the internet personality has occasionally mentioned her in his social media posts. For instance, he shared a picture with his wife in April 2016 Instagram post, as the couple revisited the spot of their first kiss.
Similarly, he shared a picture of his longtime partner in a tweet in February 2018 while sharing that the two were on a dinner date. 
In all the pictures Rober has shared of his wife to date, she has a blonde grown-out pixie cut hairstyle matched with striped shirts.