MrBeast Shows Skepticism about Having a Billion Dollar Net Worth
Is MrBeast a billionaire yet?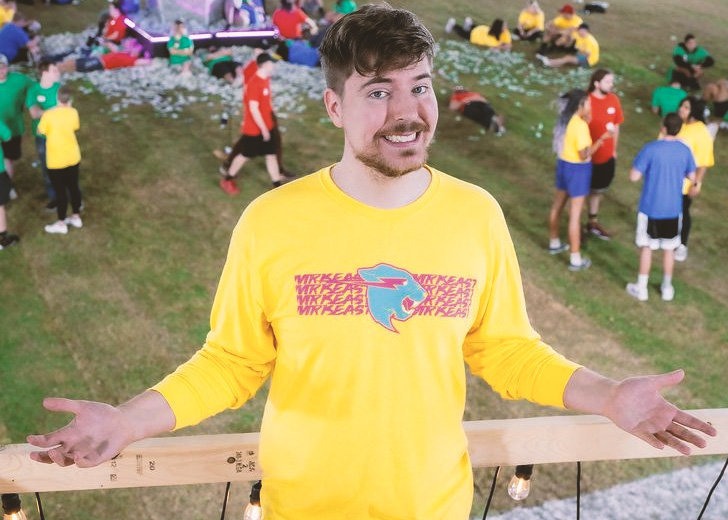 MrBeast started his career on YouTube back in 2012. After nearly a decade, the channel has grown into one of the biggest on YouTube. The viral YouTube superstar has since produced more quality content and initiated and expanded his Burger business. 
Who Is MrBeast? 
Jimmy Donaldson, or popularly known by his stage name MrBeast, was born on May 7, 1998, in Kansas, United States. He grew up in Greenville, North Carolina, and currently lives there.
MrBeast uploaded his first video at the age of 13. His YouTube channel was initially named MrBeast6000.
Currently, MrBeast's YouTube channel has a humongous following of 69 million. In addition, the famed YouTuber has a verified Instagram page with 13.5 million followers currently. At the time of this writing, his verified Twitter boasts an impressive following of 11.3 million users. 
Apart from being a successful YouTuber, MrBeast is also known as a businessman and philanthropist. 
What Is MrBeast's Net Worth?
MrBeast as a brand has grown significantly over the year. Since its inception, it is understood that the channel has amassed 12 billion views in total as of September 1, 2021.  
He is currently ranked as the 11th most subscribed YouTuber in the world. But that's not all. MrBeast is the second most subscribed YouTube channel globally, owned by a YouTuber, and in the same category, the most subscribed account in the United States. 
The YouTube philanthropist has five other channels, MrBeast Shorts and MrBeast Gaming being the most notable ones. The latter is MrBeast's second most popular channel, which gained 10 million subscribers under a year after its first launch.
Given his success, his net worth is rumored to be a billion dollars. The successful YouTuber, however, denies that claim. 
During an appearance on the Impaulsive podcast hosted by popular entertainer Logan Paul and his side-kick Mike Majlak, Paul asked MrBeast whether he was a billionaire.
In his reply, the wealthy YouTuber claimed to be the poorest "in the room." After Paul expressed his doubts, the YouTube entrepreneur explained his case by claiming he spends "$4 million a month" to produce his videos. According to him, the riches are spent for continuity purposes.
The viral YouTuber also makes a ton of money through merchandise sales. 
The MrBeast Burger Chain
After gaining wide popularity on YouTube, MrBeast started his burger restaurant chain labeled 'MrBeast Burger' in 2020. As per Dexerto, the chain first expanded to the UK with an initial promise to expand across Europe. 
MrBeast Burger is a delivery-only virtual restaurant and is currently serving across 1000 locations worldwide. 
While talking to Paul in the Impaulsive podcast, the YouTuber-turned-businessman shared insight into how his "that guy from YouTube" image helped sales go up initially.
MrBeast added that at the start of his burger business, "he did not know what to expect," calling his business venture a "gamble." 
His Involvement in Cryptocurrency
Based on a recently published report by Bitcoinist, MrBeast is actively involved in cryptocurrency like his fellow YouTubers. It was previously perceived that popular YouTubers have significant holdings in bitcoin.
And during the Impaulsive podcast, he hesitantly revealed investing $1.5 million into bitcoin, proving the claims correct. Besides bitcoin, he is also known to have invested in non-fungible tokens or NFTs.