YouTube's Biggest Philanthropist MrBeast Increases His Sub Count By Millions In Just Three Months
MrBeast hit the 60 million sub count on April 18, 2021.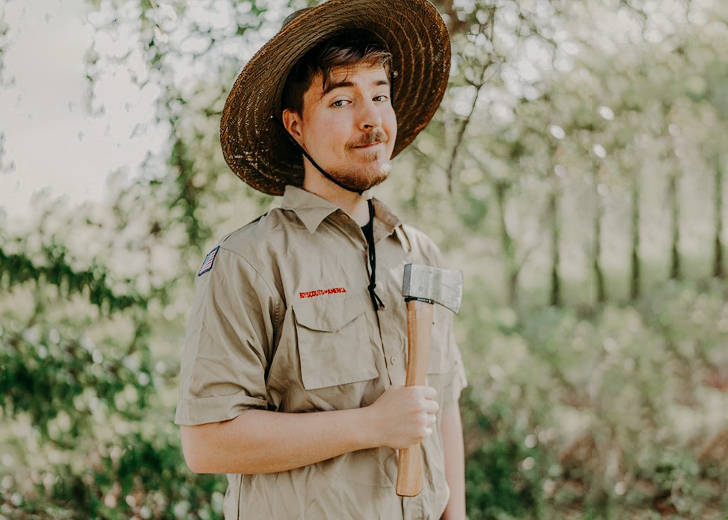 Creative YouTube star and philanthropist, Jimmy Donaldson aka MrBeast, has reached a significant career milestone — 60 million subscribers.
Donaldson's Sub Count Increased by 10 Million in Just Three Months
Donaldson achieved the feat on April 18, 2021, just after three months of hitting a whopping 50 million subscribers on January 3, 2021. 
He is currently the 14th most subscribed channel on the platform. This places him in a unique position, provided that most of the top-subscribed channels are owned by media conglomerates (T-Series, WWE), artists (Justin Bieber, Blackpink), and children's channels (Cocomelon, Kids Diana Show).
Donaldson is also the most subscribed YouTuber-owned channel after PewDiePie and the most subscribed American YouTuber.
At just 22 years old, he is one of YouTube's most-watched and well-paid creators. The YouTube sensation has almost 95 million subscribers with 13.1 billion views across the six platforms. He has accumulated over 10 million views on every video he's uploaded in the last two years, demonstrating his viral mastery. 
On April 11, 2022, Donaldson took to his Twitter to announce that his channel got over a billion views in March. While over 60% of the views came from his main channel, the remaining came from his secondary channels like MrBeast Gaming, MrBeast Shorts, MrBeast 2, and Beast Reacts.
One of his newest channels is titled Beast Philanthropy, where 100% of the profits from the channel's revenue will go towards the Food Pantry.
Donaldson Claimed to Be Operating the Channel at a Loss
The content creator is popular for doing things like reading the entire dictionary, turning a backyard into a ball pit, giving away a million dollars, and playing extreme hide and seek challenges. His aggressive challenges and cash giveaways have aided in the growth of his channel.
Despite the popularity of his flagship YouTube channel, Donaldson claims to be operating at a loss, owing to expenses incurred because of the outrageous stunts such as 'I Bought Everything In 5 Stores' and 'I Gave People $1,000,000 But Only 1 Minute To Spend It'. 
He reportedly invests most video earnings back into making more videos. The YouTuber now spends up to $300,000 on a single video, compared to $10,000 only a few years ago.
On January 10, 2021, the philanthropist's tweet explained that his end goal is to have all his secondary channels funnel the money into his main channel to film more expensive videos in the future. 
Almost all my recent videos lost me a ridiculous amount of money. That's why I started the gaming channel so I can use the extra money to run the main at a loss and just focus on making the best videos possible 🤪 — MrBeast (@MrBeast) January 9, 2021
What Is MrBeast's Net Worth?
According to Celebrity Net Worth, the North Carolina native has an estimated net worth of $16 million as of 2020. While most of the income of his self-made empire is made through YouTube, he also makes money through merchandise sales, sponsorships, and businesses like MrBeast Burgers.
In 2020, Forbes recognized him as the second-highest-paid YouTuber of the year. He earned approximately $24 million from his YouTube channel, merchandise sales, and sponsorships with brands like Microsoft, Honey, and Electronic Arts.
We now have 420 restaurants! Check in the Beast Burger app if you're near any of the new ones. We also opened our first international restaurants in Canada :) https://t.co/xSEfoqqr7m — MrBeast (@MrBeast) March 10, 2021
 
Donaldson introduced 'MrBeast Burger' in December 2020, in collaboration with over 300 restaurants throughout the United States. The MrBeast Burger app quickly rose to the top of the Apple store's free app charts the day after it was released.
And now, the business works in collaboration with over 420 restaurants, including some in Canada. Looking at the sales numbers, the internet sensation could have a future as a restaurateur.