Seems like YouTuber Jacksepticeye Finds Himself Stylish with Man Bun Hair Style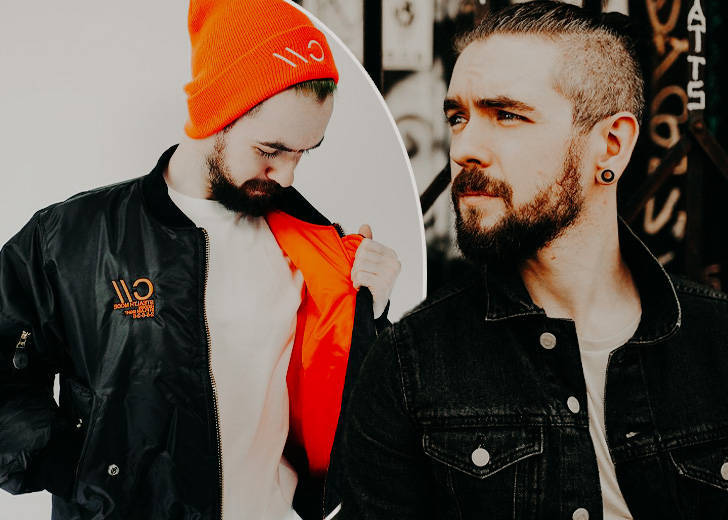 YouTube star Jacksepticeye has always had the habit of trying new hairstyles. He is famous for his signature green hair, and therefore dyeing his hair green has been a recurring theme in his content. And while his fans and viewers seem to prefer him in his signature look, the content creator himself appears to have a soft spot for a man bun.
Jacksepticeye seems to love the idea of having a ponytail or a man bun and has even complimented several other influencers for trying out a man bun.
Jacksepticeye's Love For Man Buns
Jacksepticeye, whose actual name is Sean William McLoughlin, is no stranger to trying out new looks. Over the years, he has tried on dozens of hairstyles, from a quiff to an undercut. He has gone for distinctly different styles and looks over the years.
However, among the multitude of hairstyles he has had so far, man bun seems to be his favorite, and he can be seen sporting the hairstyle in his latest video and posts.
Jacksepticeye not only likes the style on himself but encourages others to try it out as well. Back in 2017, he replied to popular twitch streamer MoistCr1TiKaL's tweet saying MoistCr1TiKaL should grow out his hair and make it into a man bun or a ponytail.
Grow your hair out, make it into a ponytail or a bun and become an extremely sexy samurai looking man!! — Jacksepticeye (@Jack_Septic_Eye) December 12, 2017
Jacksepticeye also did a throwback post in April 2020, posting several pictures of himself wearing a denim jacket and pants while showing his man bun. The photos were accompanied by the text, "Might **** around and bring this look back," hinting that he might change back to that hairstyle.
Anime YouTuber, The An1me Man, commented asking if the two could be man bun bros, to which Jacksepticeye replied with an "Absolutely!!!".
Absolutely!!!
On another occasion, Jack also complimented voice actor and twitch streamer Bryan Dechart when the latter showed off his man bun in August 2020. The YouTuber seemed happy for Dechart's choice of hairstyle as he too was sporting a man bun and expressed his excitement by writing "Man bun buds!".
Daaaaamn lookin good! Man bun buds! — Jacksepticeye (@Jack_Septic_Eye) August 30, 2020
Jacksepticeye Dyed Hair Green For Charity
As much as Jacksepticeye loves man bun on himself, his fans seem to prefer seeing his hair dyed green. The look is so popular among his community that he was even dubbed "green PewDiePie" for it in various memes.
While Jacksepticeye is a YouTuber whose main content revolves around gaming, he also does charity streams quite often.
In December 2020, Jacksepticeye hosted a #thankmas, a charity stream whose goal was to raise $500,000. He promised he would dye his hair green on stream if the goal was accomplished. The stream raised half a million dollars in just 2 hours and 19 minutes, after which he kept his promise.
By the end of the stream, Jacksepticeye and his viewers had raised over $4 million.
He had done a similar stream in June 2019, where the goal was to raise $100k for charity. The target amount had been accomplished back then too, and he had brought back his signature look afterward.