'Impeachment: American Crime Story' Has Real-Life Monica Lewinsky Behind the Camera as Producer
After 25 years, Monica Lewinsky is telling the story of the infamous Clinton–Lewinsky scandal from her point of view.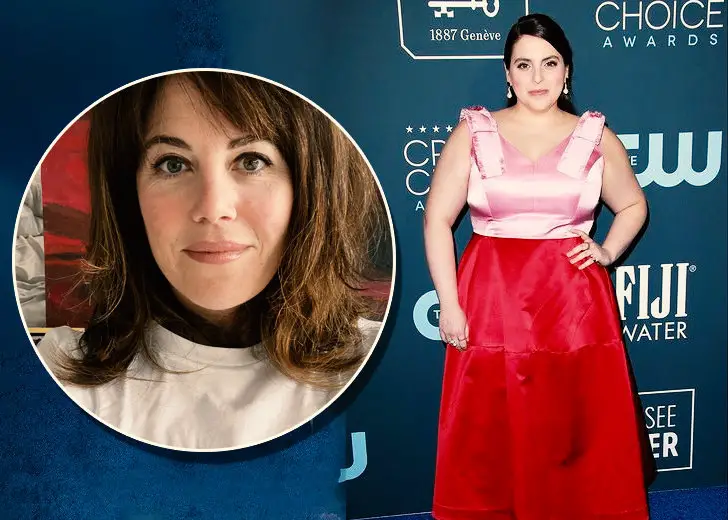 Ryan Murphy is arguably one of the most talented writers, producers, and directors in the entertainment industry. He is widely respected for creating many acclaimed films and shows and is unanimously adored by fans for giving them what they want.
He started his career in television in 1999 with comedy-drama Popular, but it was not until 2003 when he got his big break. In 2003, he created Nip/Tuck, which was critically acclaimed. 
Some of his other notable works are Glee, American Horror Story, Pose, The Prom, Ratched, The Boys in the Band, and American Crime Story — all of which have been lauded by critics and fans. 
While Murphy has worked on movies, he shines when it comes to series, especially anthologies. American Crime Story is one such anthological series that follows different controversial historical events. 
Each season follows a different story, completely unrelated to each other. For example, the first season followed the infamous murder trial of O. J. Simpson, and Season 2 revolved around fashion designer Gianni Versace and his assassination. 
The series is back with its third season — Impeachment: American Crime Story or simply, Impeachment. 
What Is 'Impeachment: American Crime' Story About?
Impeachment will be based on Bill Clinton's affair with White House intern Monica Lewinsky and the events that followed afterward. The Clinton–Lewinsky scandal is one of the most absurd political affairs in the USA. 
Based on Jeffrey Toobin's book A Vast Conspiracy: The Real Story of the Sex Scandal That Nearly Brought Down a President, season 3 will chronicle the events that followed throughout Clinton's administration.
The narrative will be presented through the eyes of three women: Lewinsky, Linda Tripp, and Paula Jones, who were at the core of the scandal. All three were forced into the public eye when party animosity, political misconduct, and the media environment were at an all-time high. 
Beanie Feldstein will portray Lewinsky, whereas Clive Owen will play the role of Clinton in the series. Similarly, Sarah Paulson and Annaleigh Ashford have joined the cast as Tripp and Jones, respectively. 
Billy Eichner will portray journalist Matt Drudge, Margo Martindale will represent Lucianne Goldberg, Betty Gilpin will play the role of Ann Coulter, and Anthony Green will portray Al Gore. 
Impeachment will premiere on September 7, 2021, Tuesday on FX. The series will have ten episodes and will end on November 2, 2021. 
Monica Lewinsky as a Producer for 'Impeachment' 
Murphy had toyed with the idea of the Clinton–Lewinsky scandal for the basis of a season for American Crime Story since 2017. However, he did not want to approach the topic without the full consent of Lewinsky. 
In an interview with Hollywood Reporter on April 4, 2018, he recalled the time he met Lewinsky at a Hollywood party. He approached her and said that it should be her and no one else if anyone should tell the story. 
He then offered her the opportunity to serve as a producer alongside him to tell her story and earn her well-deserved money at the same time. 
A year later, Lewinsky confirmed she would join Impeachment as producer. She delivered an exclusive statement to Vanity Fair on August 6, 2019, explaining why she joined the production.
After she met with Murphy, Lewinsky was scared to take the offer. However, soon after the Hollywood party, the duo met again for dinner, where Lewinsky was impressed with Murphy's dedication "to giving a voice to the marginalized."
One of the main reasons she joined Murphy is to retell the story from her point of view—something she could not do until a few years back.