Finn Wolfhard Accuses His Father of Controlling His Socials for Gambling and Money
"All he [his dad] cares about is gambling and money," Wolfhard accuses.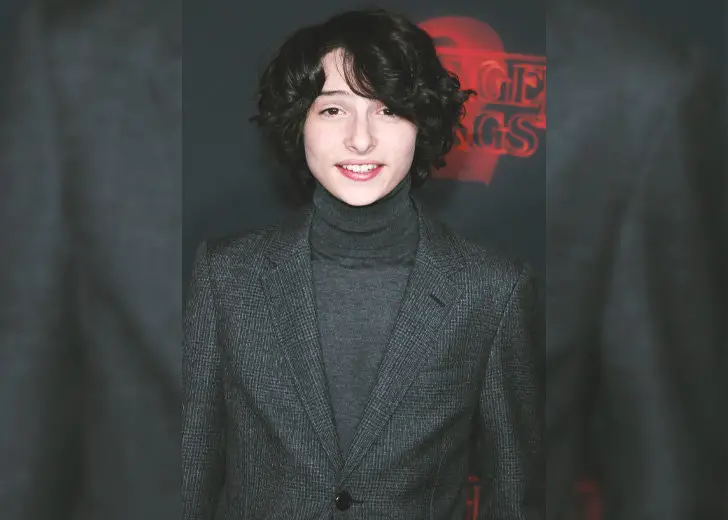 Finn Wolfhard allegedly has a new Instagram handle and has made a shocking accusation against his father, Eric Wolfhard, in the very first post.
On Tuesday, October 5, the Stranger Things star posted a short video clip on his new Instagram handle, which goes by the username @finnjee.la, claiming his father misused his official Instagram account [@finnwolfhardofficial]. He explained that his father ran his official account, and he only cared about gambling and money.
In the video, Wolfhard apparently drove the car and started the video, saying, "What's up, guys? This is Finn. It's the first post of @finnjee.la."
He continued to say, "If you follow my other account @finnwolfhardofficial, don't follow it. Okay! It's run by my dad. He doesn't give a [expletive] about you guys, okay. All he cares about is gambling and money. So if you follow it, you're probably not even a real supporter."
Afterward, the Netflix star claimed he was 'Finnjee LA,' and it was a real account made by real people. He said the forthcoming contents on the handle would be about him in LA, visiting the famous Hollywood sign, and having fun with his best friends.
He ended the video asking to support him, saying, "let's do this," with the end credit text reading, "remember to vote!"
The post's comment section has been disabled, but the views have ticked over 113,022, as of this writing. In addition, the account has gathered more than 72,000 followers, while Wolfhard's official handle has 21 million followers.
Since the video was released, many fans have been confused if the account was real and the accusation made by the actor against his father of using his money for gambling was true. This accusation is also shocking because Wolfhard had good things to say about his parents in the past.
"I have great parents, a great family, and people who support me, but who also keep me in line," the It actor told Interview magazine in 2019, crediting his parents for keeping him disciplined and down to earth.
In the same interview, he had also stated that he "don't care about" the fame or "weird Instagram followers." He explained that he appreciated it while adding he always thought about his end goal and what he wanted to do with it.
Another instance when Wolfhard talked about his parents was during his graduation day in June 2020. On his official Instagram handle, he posted a snap of himself along with his parents and older brother, Nick Wolfhard, and put a censorship bar on their eyes to keep their identity private.
In the caption, he jokingly thanked his parents by writing that they kidnaped him at birth, raised him as a child, and supported him all along.
"Thanks to these people who kidnapped me at birth and raised me, and all the teachers who taught me...I honestly could not have made it without you - and now let's all go do good things," he wrote.
Wolfhard, age 18, was born in Vancouver, British Columbia, to his parents, who belong to French, German, and Jewish descent. His father [Eric] is a researcher on aboriginal land claims, while his mother, Mary Jolivet, is a visual display and design graduate from Langara College.
So far, there hasn't been any word from Wolfhard's father or any family members relating to the actor's accusation.