'Alcohol' Singer Brad Paisley Says He Now Drinks in Moderation
Brad Paisley calls himself a new drinker.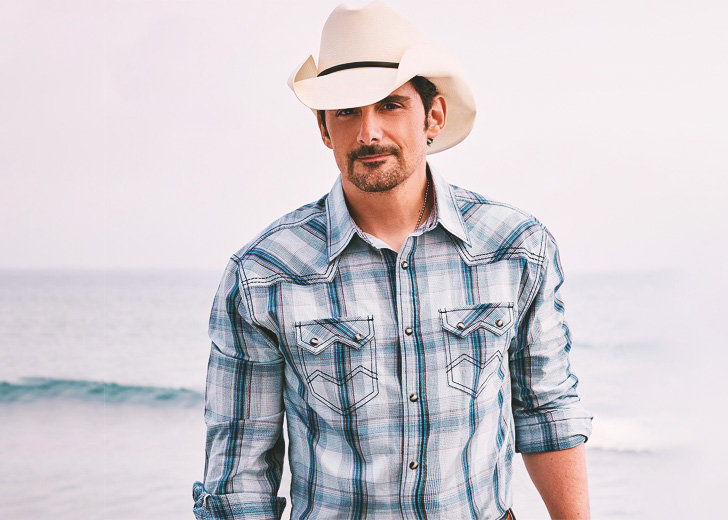 Country singer and songwriter Brad Paisley has revealed that he is a new drinker. It might come as a surprise to many, given that the American singer has many hits to his name that have notable mentions of alcoholic beverages. 
Paisley, who started his singing career twenty-one years ago, is known for songs like 'Alcohol,' 'Moonshine in the Trunk,' 'One Beer Can,' and his recent hit 'No I in Beer.' 
Despite singing and writing songs about alcohol in his long-spanning career, the famous country singer is a newbie in the consumption of ardent spirits.
But since alcohol is generally associated with country music and has become a staple in recent times, it is easy to confuse sober artists with a history of alcohol consumption. 
Brad Paisley's Association with Alcohol
The beauty of being a creator, singer, and songwriter is such that one could take a slice out of daily life and turn that into something beautiful.
In the same light, Paisley's mention of alcoholic drinks in his work is his way of telling stories through writing, singing, and music without necessarily reflecting his daily life habits. 
Despite Paisley not being a boozehound, his craft helps him conjure beautiful songs for the audience who associate themselves with alcohol. 
If his hit song 'Alcohol' is considered, the fine detailing of the subject of drinking in the song can easily lead anyone to believe that it has been written by someone with years of experience as a drinker. 
During his 2020 Zoom interview with CMT, Paisley explained his drinking status and did reveal to be consuming alcoholic beverages in "moderation." 
The West Virginia native told the country music website that he is new to drinking but at the same time explained of not being someone who goes "kicking out the footlights" at the opera.  
Singer Paisley also called alcohol a "great equalizer" during the ongoing pandemic as a "lot of" people are "drinking" their "way through" this difficult time. 
This piece of information was made public by the singer during his interview right after the launch of the official music video of his new hit 'No I in Beer.' As of this writing, the song has amassed 1,540,474 views on YouTube.
An Incident Involving Brad Paisley and Alcohol
As per a report by TasteofCountry.com, the famous country musician was once interrogated for a suspected DUI. The incident dates back to 2011 when a police officer asked Paisley if he was under the influence of alcohol while driving.  
Talking to the website, Paisley called the whole incident funny and shared how he did not have an overcoming alcohol-related addiction and was only addicted to his guitar. The singer further joked how he "haven't overcome that" yet. 
During the conversation, Paisley mentioned how his kids, who were present at the back seat of their vehicle during the police check, behaved after getting home.
The 48-year-old recalled the funny episode when his children ran through the house telling everyone how their father "go arrested" for a drink-driving offense.