Country Singer Loretta Lynn's Children: Who Are They and What Happened to Them?
Loretta and Oliver Lynn had six children from their marriage.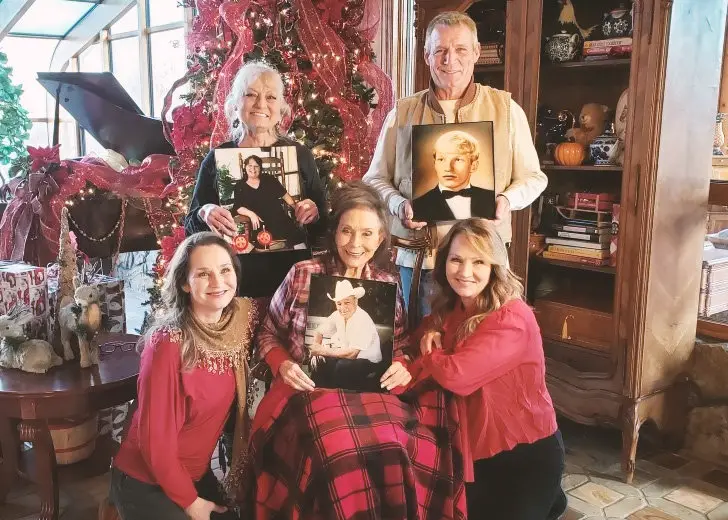 89-year-old Loretta Lynn is a veteran country music singer and songwriter who has dedicated over six decades of her life to the music genre.
Over the years, she has released multiple gold albums and is famously known for her songs like 'You Ain't Woman Enough (To Take My Man),' 'Don't Come Home A-Drinkin' (With Lovin' on Your Mind),' 'One's on the Way,' 'Fist City,' and 'Coal Miner's Daughter.'
Loretta has also received numerous awards and accolades for her significant contribution to the industry. They include awards from the Country Music Association, the Academy of Country Music, and 3 Grammy Awards out of 18 nominations.
Loretta Lynn Shared Six Children with Her Late Husband
In addition to having a glorious career, the Kentucky-born singer is a great family woman who had an amazing relationship with her husband Oliver Lynn for almost 50 years until he passed away at age 69 in 1996.
Oliver, whose full name was Oliver Vanetta Lynn Jr. and commonly called Doo or Mooney, was a talent manager and a country music figure.
He had played an instrumental role in developing his wife's musical talent and career. He did everything from purchasing her first guitar to lining up her first radio appearances to serving as her de facto talent manager for many years.
But sadly, he passed away five days before his 70th birthday, reportedly due to diabetes-related health problems and heart failure.
Loretta and Oliver also had six children from their marriage: Betty Sue Lynn, Jack Benny Lynn, Ernest Ray "Ernie" Lynn, Clara Marie "Cissie" Lynn, and twins Peggy Jean and Patsy Eileen Lynn.
One of Her Sons Died Very Early
The country music singer's second child and first son, Jack, was born on December 7, 1949. Growing up, he dedicated his time to working on the family ranch and eventually became a talented blacksmith, a horseback rider, and a competent horse trainer.
However, Jack died on July 5, 1984, at the young age of 34, after he struck his head and drowned three miles from his home in Hurricane Mills, Tennessee. He was survived by his second wife, Barbara, and their daughter. He also had two daughters from his first marriage with his high school lover, Pat.
Remembering her son, Loretta posted a picture of him on Facebook on July 23 this year and stated that she was never the same person after he passed away.

Loretta Lynn shares a post remembering her late son, Jack. (Photo: Loretta Lynn's Facebook)
"He was a spitting image of his daddy. He was my blond headed, blue-eyed baby. Just what I asked for," she wrote while adding he still brought a smile to her face every time she thought of him.
Loretta Lynn's Other Children Pursued Musical Careers
Loretta's first child, Betty, is a gifted singer just like her mother, who wrote songs under the name Tracy Lee. Some of her songwriting credits include 'Wine, Women and Song,' 'Before I'm Over You,' and 'The Home You're Tearin' Down.' Unfortunately, Betty died at 64 in July 2013.
Similarly, her other daughters Clara and twins Peggy and Patsy, also followed the path set by their parents and pursued careers in music. The twin sisters are also known as The Lynns, whose 1997 song 'Woman to Woman' became a huge hit.
The veteran singer's second and the sole surviving son Ernest is a fine performer, too. He has even opened shows for his mother while performing with her.