John Mulaney Reflects on His Struggle with Drugs and Alcohol
John Mulaney has always struggled with his addiction.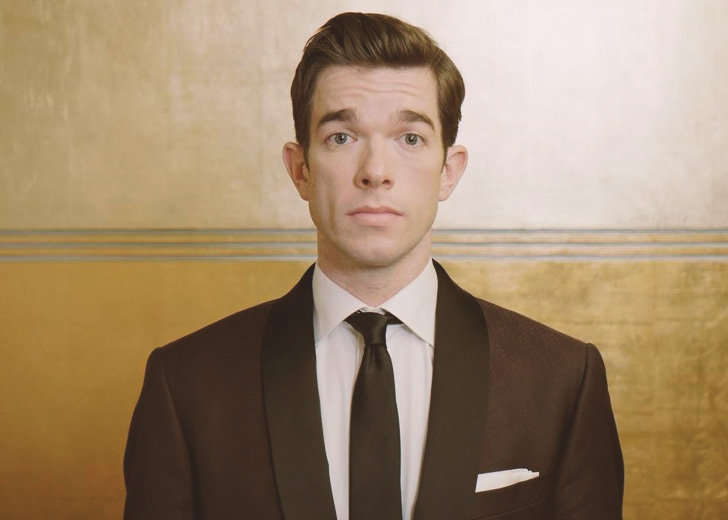 John Mulaney got candid about his struggle with drugs and alcohol addiction during an interview on Late Night With Seth Meyers on September 7, 2021. 
He walked down memory lane, recounting his sufferings since his drug relapse in 2020. But, before jumping into what he had to say, let's dig deeper into his issues with substance abuse. 
John Mulaney Used Drugs since His Teenage
Mulaney started drinking alcohol and using drugs at 13. He spent his entire teenage as an addict, hiding his struggles from his parents and family members. 
In an interview with Esquire in September 2019, the stand-up disclosed that he started drinking at first to deal with the awkwardness of adolescence and soon got addicted to it. 
The drugs followed. Though Mulaney didn't smoke marijuana, he used cocaine and other prescription drugs, thinking it was a masculine feat. 
The talented actor repeatedly spiraled out of control throughout high school and college while maintaining his appearance with good grades. But his addiction was only getting worse. 
Then in 2005, Mulaney went off on a life-changing self-destructive bender.
Recalling the harrowing experience, the 39-year-old stated that he was fading in and out like in a movie. He had killed nobody or assaulted anyone but knew he was out of control. The moment made Mulaney realize he didn't like the alcoholic guy inside him. 
At once, he avoided doing coke. The television personality gave up alcohol a month later and successfully earned sobriety without using a recovery program. But little did he know, he would again face his demons 15 years later. 
John Mulaney On Relapse into Drugs and Alcohol
In September 2020, Mulaney checked himself into rehab after relapsing on alcohol and drug abuse. After spending 30 days in the facility, the Big Mouth star was discharged in outpatient sober care.
While his fans and followers thought rehab helped him get back, things were getting worse. Mulaney, admittedly, wanted to continue using drugs and faked being sober. 
Thankfully, his friends, including Seth Meyers, organized an intervention and forced Mulaney to be back in the rehab.
Mulaney chatted about the intervention with Meyers and shared how he wanted to talk his way out of going into the facility. 
I kept insisting I was sober at the intervention. Remember when I looked at everyone and I went, 'I'm sober now. I'm sober right now.' I wasn't.
The Illinois native also revealed that he was doing drugs every time he went to the bathroom. Despite his opposition, he went to rehab for good in December and left the facility in February. 
Thinking of the past, Mulaney thanked Meyers and his other friends for supporting him in the trying times and helping him kick start his journey to sobriety. "I'm so grateful to you and to everyone there for saving my life," he stated. 
The comedian also thanked his girlfriend, Olivia Munn, for supporting him and revealed that they were expecting their first child together.