John Mulaney and Anna Marie Tendler Announce Divorce after 6 Years of Marriage
John Mulaney's wife Anna Marie Tendler is "heartbroken."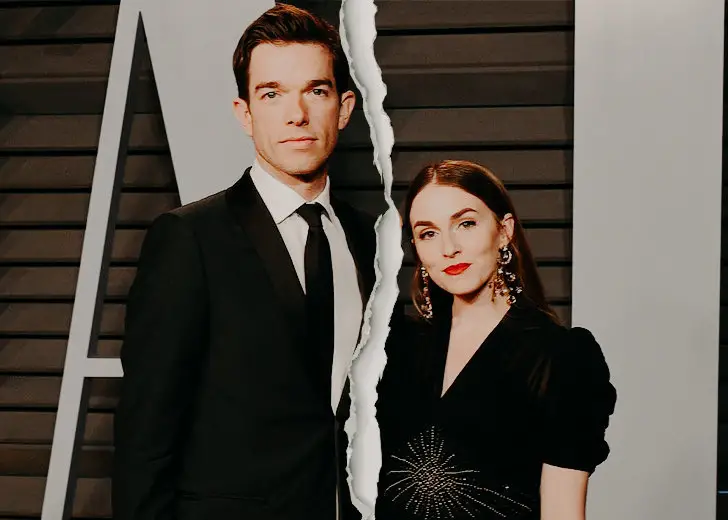 Comedian John Mulaney and his artist wife Anna Marie Tendler are divorcing after six years following his stay in rehab.
Months before their divorce was announced, Mulaney had checked himself into a rehab facility in Pennsylvania for 60 days after struggling with alcohol and drug abuse. He completed the program and continued his battle with sobriety as an outpatient. 
A representative for Mulaney confirmed the news to Page Six. They said the comedian will not make any comments and focus on his recovery and getting back to work.
Meanwhile, his now ex-wife Tendler also spoke through her representative, expressing that she is heartbroken about Mulaney's decision to end their marriage and wished him support and success as he continued his recovery. 
Mulaney Always Spoke Fondly of Tendler
Although the reason for their divorce is still unknown, fans know how during their nearly seven-year marriage, Mulaney spoke of Tendler ever so fondly. The two first met during a group trip to Martha's Vineyard, an island off the coast of Massachusetts. 
From then on, Mulaney frequently cracked jokes about her in his stand-up shows and interviews. In his 2012 stand-up special New In Town, Mulaney mentioned that he liked dating Jewish woman and their communication style, clearly a nod to Tendler. 
During his 2018 Netflix special John Mulaney: Kid Gorgeous at Radio City, he noted that Tendler permitted him to make fun of her but requested not to call her [expletive]. He did exactly that and added that she was the best and called her his hero.
The Big Mouth star also spoke on Tendler's behalf on Twitter in April 2020 while debunking pregnancy rumors. He wrote that someone had asked his wife if she was pregnant after seeing her in Pay Attention.
To celebrate the debut of Mulaney's Netflix special John Mulaney and the Sack Lunch Bunch, Mulaney took to Instagram and gushed about being there with his "stunning femme fatale wife."
"Anna, I don't know how to pose in photos but I am lucky to be next to you," he continued. "And you're the only person I want to make laugh, truly."
Mulaney's Struggle with Addiction
The Netflix stand-up star has always been candid about his past addiction, telling stories of his partying and prescription and illegal drug abuse from a young age to his journey to sobriety. He became sober in his early 20s.
In a September 2019 interview with Esquire, the comedian bared it all as he got candid about his addiction. He revealed how he started drinking at 13 and hated smoking marijuana but "loved" cocaine and other prescription drugs. 
I drank for attention. I was really outgoing, and then at 12, I wasn't. I didn't know how to act. And then I was drinking, and I was hilarious again.
Mulaney also shared stories about his dark past in his comedy specials. He noted that he accidentally got a prostate exam while trying to acquire Xanax from his doctor and drank perfume while "blacked out" at a party.
The comedian became sober at 23 when he realized things were getting out of control.