Hints That Foreshadowed John Mulaney and Wife Anna Marie Tendler's Divorce
John Mulaney and his wife Anna Marie Tendler have called it quits!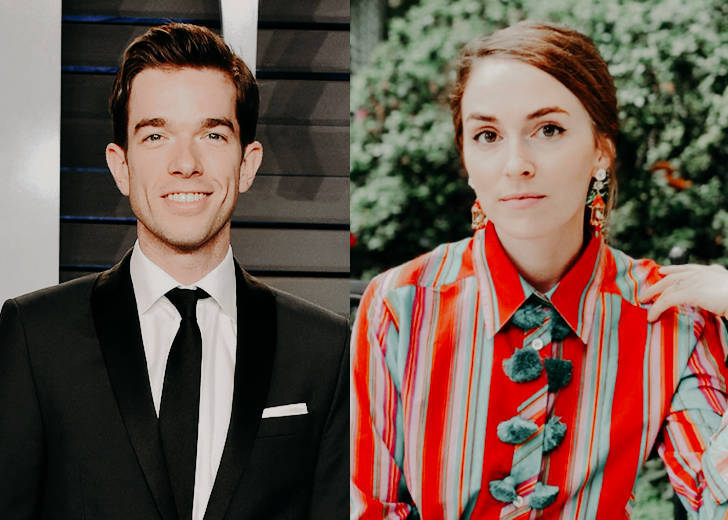 John Mulaney and Anna Marie Tendler's married life ended after six years in early 2021. Mulaney's rep officially confirmed the news to Page Six.
But even before the official confirmation, the comedian's wife had given multiple hints about her deteriorating married life through her social media. First, when she deactivated her Instagram account, the rumor mill about their marriage started churning out.
Though Tendler tip-toed back to Instagram, things weren't the same — for starters, she had dropped her husband's last name.
Tendler Deleted Husband's Pictures from Instagram
Before Tendler's Instagram sabattical, she had plenty of photos with Mulaney in her account @amtendler. But when she returned, her profile was swept clean with no traces of him. With a clean slate, she started using the platform to post about her Victorian lampshade creative endeavor and other artworks. 
Tendler announced her Instagram hiatus in December 2019. Without revealing the reason for it, she simply posted a picture of herself with a peace hand gesture. The caption for it said that she was disabling the account to focus on her art for a while.

Anna Marie Tendler announces she is disabling her IG account. (Source: Instagram) 
Though she made a comeback, she again deactivated her account @amtendler just before Mulaney entered a Pennsylvania rehab after relapsing to cocaine and alcohol addiction in December 2020. 
The Couple Unfollowed Each Other
Mulaney and his wife both stopped following each other on Instagram months before their official separation. Eagle-eyed fans were quick to notice the difference after Tendler's Instagram was void of her husband's photographs.   
While Tendler removed all the photos featuring Mulaney, he still has some pictures of her.
Among them, one picture is from 2013 when he popped the big question to Tendler. The picture, posted in May 2019, shows the duo in each other's embrace. 

John Mulaney posted a #tbt photo with Annamarie Tendler in May 2019. (Source: Instagram)
Another post of significance is from a month later in which he shared his wife's achievement.

John Mulaney shares Anna Marie Tendler's achievement. (Source: Instagram)
Divorce Was Mulaney's Decision
Because Mulaney still posted pictures featuring Tendler, albeit rarely, his fans had hoped that there was nothing wrong in their relationship. But all hopes went in vain as the official statement citing their divorce reached Page Six. 

Mulaney shares a picture of Anna Marie Tendler with Petunia in May 2020. (Source: Instagram)
As per the statement, Mulaney was the one to ask for divorce following his 60-days stay at a rehab. The representative also clarified he wouldn't comment anything on the topic to focus on his job and his comeback.
Meanwhile, Tendler spoke through her rep and shared that she was heartbroken because of the SNL writer's decision. She then wished him support and success as he continued his success.