Have Comedian John Mulaney and Wife Annamarie Tendler Separated For Good?
John Mulaney and his wife Annamarie Tendler's marriage is reportedly on the rocks.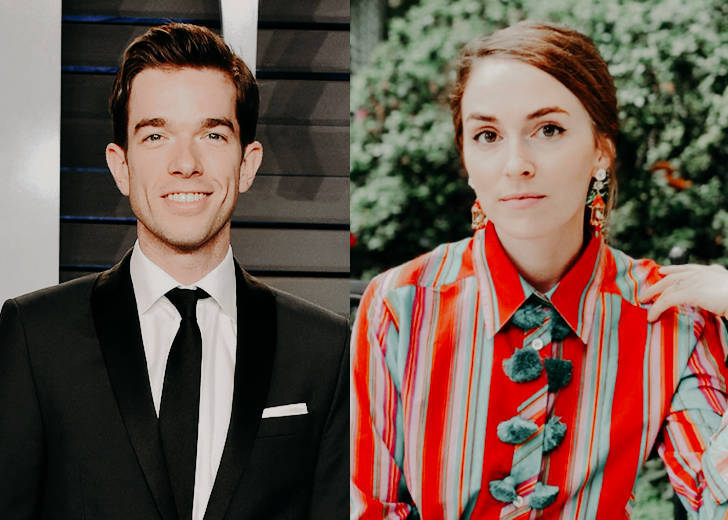 When comedian John Mulaney's wife and Annamarie Tendler deactivated her Instagram account, the rumor mill about their marriage started churning out.
Tendler tip toed back to Instagram recently, but things weren't the same — for starters, she dropped her husband's last name. Fans are now convinced her marriage with Mulaney is over.
Here is all we know so far.
Possibilities Of Fallout
Before Tendler's Instagram sabattical, she had a plenty of photos with Mulaney. Now, her profile is swept clean with no traces of him. With a clean slate, she is now using the platform to post about her Victorian lampshade creative endeavor and other artworks.
Tendler announced her Instagram hiatus in December 2019. Without revealing the reason for it, she simply posted a picture of herself with a peace hand gesture. The caption for it said that she was disabling the account to focus on her art for a while.

Anna Marie Tendler announces she is disabling her IG account. (Source: Instagram)
Mulaney And Tendler Don't Follow Each Other Anymore
The duo no longer follows each other on Instagram. Although Tendler removed all the pictures feauring Mulaney, he still has pictures of her.
Mulaney even has the a picture from 2013 when he popped the big question to Tendler. The picture, posted in May 2019, shows the duo in each other's embrace.

John Mulaney posted a #tbt photo with Annamarie Tendler. (Source: Instagram)
Another post of significance is from a month later in which he shared his wife's achievement.

John Mulaney shares Annamarie Tendler's achievement. (Source: Instagram)
Leading Hints Of The Two Still Being Together
The aforementioned picture of Tendler and Mulaney was posted days after she announced her hiatus, which led fans to believe they were still together.
On thier dog Petunia's birthday in May, Mulaney posted several pictures of her, one of them was with Tendler.

Anna Marie Tendler with Petunia. (Source: Instagram)
A day later, Tendler made another appearance in Mulaney's Instagram in a photo that saw her helping Nick Kroll get ready for Oh, Hello the P'dcast, a podcast by Mulaney and Kroll. The caption revealed how Tendler will make a rare appearance due to her being a "social media avoider and utter recluse."
Later in July, Mulaney posted about an academic fashion scholarship from the Fashion And Race organization. In the caption, he alluded to how important such an opportunity is for his wife. "She is close to my heart and so we are helping to raise donations," he wrote.
Up until now, the duo hasn't explicitly revealed anything about where their marriage stands. Fans have noticed hints of tension between the couple, given how they have stopped following each other on social media.