How Aimee Garcia's Parents Realized Their American Dreams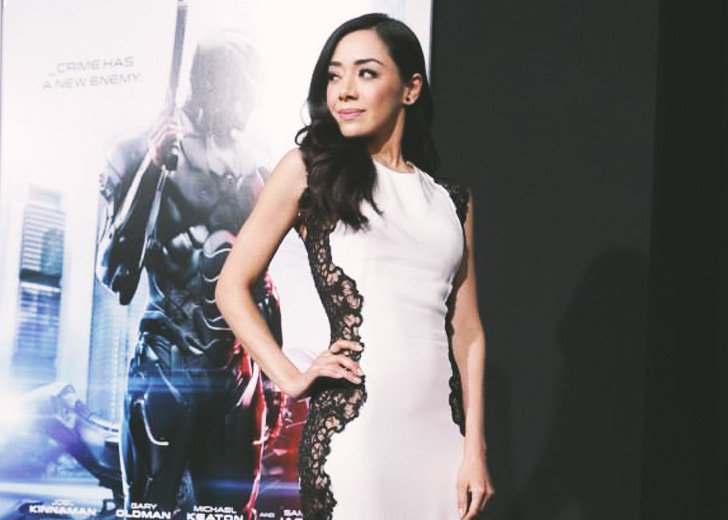 Aimee Garcia has etched her name in the movie industry with her nuanced portrayal of Elle Lopez in Netflix drama Lucifer, Veronica Palmero in George Lopez, and Jamie Batista in Dexter. Without question, she has been making it big in the entertainment world one step at a time. 
But she might have never experienced the success in the first place if not for her ambitious parents — father Hector Garcia and mother, Eloisa Garcia. Despite being immigrants, they left no stone unturned to fulfill their American dreams and create a robust family base.
Here's a rundown of their childhood and accomplishments. 
Garcia's Mother Came to the U.S. at 26
Garcia's parents are both originally from different countries. Her mother, Eloisa, was born and raised in Puebla, Mexico.
Although her family's financial status wasn't that great, Eloisa's parents ensured she and her brother went to the best schools they could afford. In addition, they even sent her to piano classes.
Eloisa did her best to make her parents proud. She graduated top of her class in Mexico and earned a chance to study in the U.S. 
At 26, Eloisa packed her belongings and moved to Chicago to attend Northwestern University's Dental School as one of the two girls in the entire program. The journey wasn't a cakewalk, but she made the most of what she could. 
To focus on her studies, Eloisa gained permission to record lectures and took to the tapes in her home. She would translate the language word by word and try to understand the lesson. 
Courtesy of her hard work, Eloisa became the first Latina to graduate in dentistry from Northwestern University. And since then, she started working as a dental surgeon.
For her blog on Popsugar, Garcia interviewed her mom and asked what she loved about the U.S.
Eloisa replied, "In the United States, you can be whomever you are . . . you can clean bathrooms, you can be a friend, you can be a doctor. This country appreciates everyone." She even added that she was blessed to have gotten an opportunity to make her American dream come true.
Garcia's Father Is from Puerto Rico
Like her mother, Garcia's father, Hector, is also originally from a different country — Puerto Rico.
He was born in San Juan. But because their family wasn't well off, his father joined the military, and the family moved to the Fort Sheridan military base in Chicago. 
Hector grew up learning English and working as a gardener, busboy, dishwasher, and newspaper boy to pay for his school supplies. Later, he joined the U.S. military and gained financial stability. 
Meanwhile, he also met Eloisa. The pair went to the Cubs game for their first date, and three months later, they married. They welcomed Garcia on November 28, 1978. 
Garcia Is Proud of Her Parent's Heritage
In her aforementioned revealing blog, Garcia shared her piece of mind on the zest of the American dream. "It means having the opportunity to do all of this, achieve your dreams," the 42-year-old wrote. 
Next, she touched down on her ethnicity, stating how anyone like her could accomplish their dreams regardless of race or gender. The talented actress even stressed she was proud of other parents' differing heritage. 
"I am a proud product of my immigrant parents' American dream," the Chicago native reiterated, adding she felt lucky to be part of two cultures. Then she ended her article with a loud and clear statement, reading, "I am Puerto Rican. I am Mexican. I am American. I am Latina."