Is Aimee Gracia too Busy to Indulge with a Boyfriend?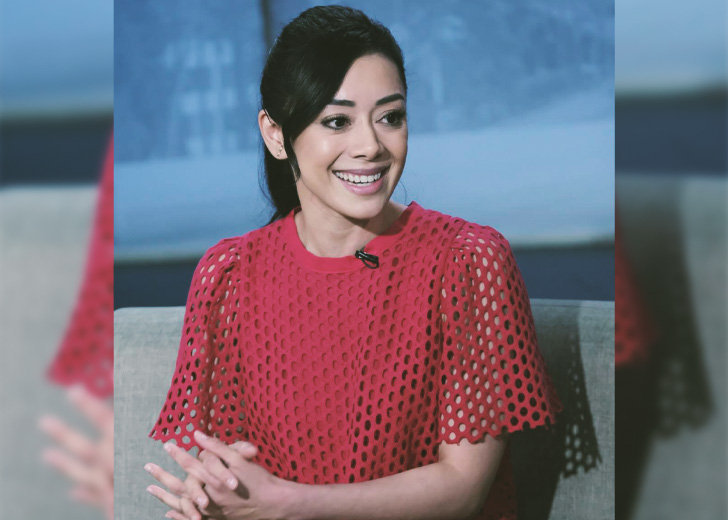 Aimee Garcia was born on November 28, 1978, in Chicago, Illinois, and has been around the entertainment business from age seven. She belongs to Puerto Rican and Mexican heritage, and throughout her childhood, she was a working actress engaged with Chicago theater.
However, later in her early career, Garcia took a break from her profession and joined Northwestern University and graduated majoring in three subjects, namely Economics, Journalism, and French. 
While not much regarding her personal life and family life is known widely, her relationship status often remains a topic of gossip in the online community.
Does Aimee Garcia Have a Boyfriend?
As of this writing, the actress is not known to be dating anyone, and details regarding her married life, husband, and kids remain unknown in public.
However, there were rumors of her being in a relationship with American football player Anthony Cook in the past.
The gossip first surfaced after Garcia and Cook were spotted in public, shopping at a jewelry shop. After their sighting, many assumed Cook to be Garcia's boyfriend, but, unfortunately, nothing concrete is publicly known about their supposed relationship.
In the conversation with Latina in 2011, Garcia answered questions regarding her life, career, and love life. Speaking about her dating history, Garcia told the magazine about how her career does not allow her to indulge in relationships, but joked that she would make an exception for Ryan Gosling.
During the chat, the actress said,
I'm dating a very high-maintenance career. It takes up all my time–but if you run into Ryan Gosling, tell him to give me a call!
A Look Into Life and Career of Aimee Garcia
As per her official website, the forty-two-year-old actress began her career as a professional dancer after working in Paul Mejia's Ballet called Cinderella. However, her talent in dancing was spotted quite earlier, and by the age of 12, she was doing twenty shows a month. 
She is best known for playing the character of Veronica Palmero in the popular American sitcom, The George Lopez Show. In George Lopez, Garcia was seen in the role of Andy Garcia's daughter and lead character, George Lopez's niece. 
After completing her education, Garcia moved to Los Angeles to pursue a career in acting. While in L.A., she got her big break in W.B.'s television series Greetings From Tucson. Her work in the series helped Garcia get more roles in television shows. 
She was further seen in Disney Channel's movie Cadet Kelly and in the sitcom All About the Andersons, where she played the character of Lydia. Then in 2006, she was offered the role of Palmero in The George Lopez Show.
In 2008, Garcia was cast alongside famous singer and actress Jessica Simpson in Major Movie Star, a comedy-drama. Prior to working in the 2008 movie, the actress was cast in a supporting role in South-Korean action fantasy D-War.
Fast-forward to 2014 when actress Garcia played Dr. Jae Kim in M.G.M.'s reboot of RoboCop, a widely popular movie franchise based on the original 1987 movie and 1988 American animated series.
In the past decade, Garcia worked on popular television shows like Hawaii Five-O, Dexter, Rush Hour, Lucifer and lent her voice in one episode of Family Guy. 
As of 2021, Garcia is engaged with the upcoming American western film Murder at Emigrant Gulch. Also, the famous actress is involved in Marvel's M.O.D.O.K. produced by streaming platform Hulu.