Valente Rodriguez's Weight Loss since 'George Lopez' Show: See Then and Now Pics
Actor Valente Rodriguez currently looks like a different person after undergoing weight loss.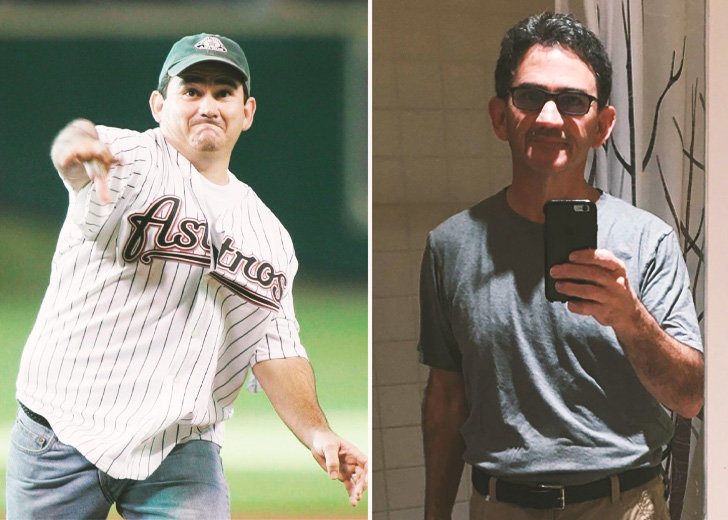 Actor Valente Rodriguez, the actor loved by audiences as Ernie Cardenas in the 2002 sitcom George Lopez, has had a change in his looks.
The actor who once had a lot of body mass seems to have toned down in recent years.
So much so that even the avid lover of the show might have difficulty recognizing the popular actor. In 2009, Rodriguez made an appearance on Lopez Tonight's special George Lopez reunion episode. The episode was hosted by his long-time friend Lopez himself.
There were hints of his ongoing physical metamorphosis, as the actor looked much fitter than his previous self.
A few years later, actor Rodriguez was seen acting in the American sitcom Happily Divorced, and his physical transformation was even more vivid. 
Currently, Rodriguez, who has grown older with time, looks to have undergone even more weight loss.    
Valente Rodriguez's Character in 'Geroge Lopez'
In the acclaimed show, actor Rodriguez portrayed the role of Ernie, who was best friends with the show's central character Geroge Lopez.
Ernie, as a character, was someone with a childish, insecure, and silly personality. However, he was nice, friendly, and lovable. But he had a hard time finding true love. 
While the big-hearted Ernie as a character was loved by fans of the show, the showrunners also seem to have loved Rodriguez's work on the show as his character appeared in a total of one hundred and twenty episodes, i.e. the show's entirety.
Valente Rodriguez's Career And Net Worth
Rodriguez started his long-spanning career in 1988 when he was seen in the romance-dance movie, Salsa. The actor also worked on two television shows, The Golden Girls and Falcon Crest, during the same year. 
The actor comes from Mexican ancestry. Rodriguez was born and raised in Edcouch and is now 57 years of age.
During his scholar years, Rodriguez went to the University of Texas-Pan America. Shortly after, he moved to Los Angeles, California, to further his career in acting. 
Talking to Texas Public Radio in 2015, the actor drew comparisons between his movie McFarland and his past life. He further spoke about how his childhood was growing up in Rio Grande Valley.
During the chat, Rodriguez did not hold back and spoke of his struggling past as a migrant farmworker. He recalled doing jobs like picking cotton, watermelons, and tomatoes from the farms.  
Between 1988 to 2021, the actor has remained immensely busy with appearances in multiple movies and television shows. Besides George Lopez, Rodriguez's notable works include acclaimed television shows such as The X Files, The Mentalist, and Disney's Wizards of Waverly Place.
Earlier in 2021, the charming actor was spotted as the character Manny in Dad Stop Embarrassing Me! while his last movie outing was 2019's supernatural horror titled Countdown, where he played the role of Father David.
Despite the actor's busy career, his net worth is not publicly known.