How Much Is Jimmie Walker Net Worth In 2020?
Recognized as Jimmie Walker, James Carter Walker Jr. has enjoyed major success during his spell as an actor, and a comedian. His endeavors had led him to numerous roles in T.V shows which nominated him for prestigious awards. But how much is his net worth?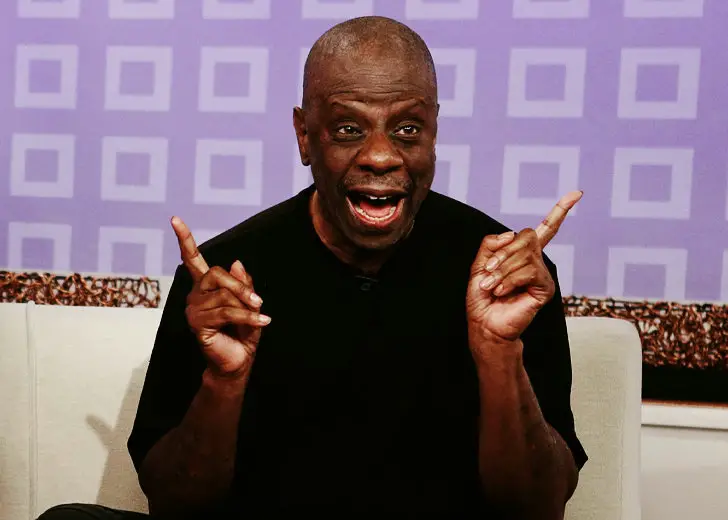 Jimmie Walker first rose to fame with the mainstream success of the CBS sitcom, Good Times, in the 1970s.
Since the breakthrough, there has been no turning back for the American comedian. He has instead gone into writing a book, releasing studio albums, and performing hundreds of stand-ups.
So with a variety of jobs in hand, how much net worth has he mustered up? And what's he doing recently? Find out!
Jimmie Walker's Stand-Ups Led Him To 'Good Times'
Like any struggling artist, Walker also began his career in comedy and acting by performing stand-ups. He appeared in various clubs and performed live shows in different parts of New York in the late 60s
He also performed in various shows such as "Jack Paar Show" and "Rowan and Martin's Laugh-In." Thankfully, his talent—showcased in the exhibitions—led him to be discovered by the Casting Director of the Good Times".
Therefore, he got invited to audition for the role of James (J.J) Even Jr, the oldest son of the lead characters James Evans Sr. and Florida Evans. Apparently, Walker landed the role. It brought him massive success as the sitcom "Good Times" went on to run for five years (from 1974 to 1979).

Jimmie Walker(left) with the cast of CBS Sitcom, 'Good Times' (Photo: Getty Images)
Moreover, Walker got nominated for the Golden Globe Awards' Best Supporting Actor in A Television series in 1975 and 1976. He was named the "Comedian of the Decade" by Time Magazine during the same time.
He even won a TV Land Award for the category Impact Award in 2006.
Jimmie Walker Monetized Hit Catchphrase
'

Dyn-o-mite'

Aside from Walker's acting stints on the Good Times, what got highly recognized was his catchphrase "Dyn-o-mite." It became a hit among the Americans.

And, for good, Jimmie utilized the fame of his catchphrase; so much so, he named his stand-up comedy album—made in co-ordination with Buddah Records —"Dyn-o-mite."

On top of that, he wrote and published his autobiography in 2012 and named it "Dyn-o-mite! Good Times, Bad Times, Our Times – A Memoir." In his autobiography, Walker talks about his rise in fame and the strained relationship he had with the cast of Good Times. He also heavily divulges his personal political beliefs at great length. 

Jimmie Walker's autobiography "Dyn-O-Mite: Good Times, Bad Times, Our Times: A Memoir." (Photo: Pinterest)
Following the popularity of his trademark exclamation, a talking doll that blurted out his famous catchphrase was also available in the open market.

Jimmie Walker's talking doll with the famous catchphrase 'Dyn-o-mite!' (Photo: Pinterest)
How Much is Jimmie Walker's Net Worth in 2020?
Ever since his early career as a stand-up comedian, Jimmie Walker has gained fame and fortune.
He appeared in various films such as "The Greatest Thing That Almost Happened" and "Let's Do It Again." He also appeared in numerous Television shows such as "Love Boat," "Fantasy Island," and "The Tonight Show." What is more, he guest-starred in television shows such as "Scrubs," "Everybody Hates Chris," "The Drew Carey Show," "The Larry Sanders Show," and "The George Lopez Show," etc.
He also became a part of the show "Live in Front of a Studio Audience: Good Times" hosted by Jimmy Kimmel in 2019.
Now, with all his acting stints and appearances, he has indeed earned a significant amount of fortune. In 2019, Celebritynetworth estimated that Walker's not worth was $800 Thousand. However, the exact figure of his finance in 2020 is not revealed for now. 
Tours And Merchandise Enriches Jimmie Walker's Net Worth
Though his net worth undisclosed, for now, it is easy to speculate that Walker is doing great in his career. He is filming as Uncle Jr. for the upcoming 2022 drama, Chaaw. He also portrayed Dr. Lemon in the 2020 movie, A Wrestling Christmas Miracle.
And if that's not enough, the comedian is back to performing stand-ups through multiple tours in the United States. His website, titled Jimmiejjwalkerdynomite, reveals that his tours span 8-9 months a year. Without a doubt, performing stand-up comedy has been a significant income source for him in recent times.

Jimmie Walker performs stand-up comedy routine at The Orleans Showroom in Las Vegas, Nevada (Photo: Getty Images)
Interestingly, it is not just the tours he earns from; he also has his merchandise. His website features his products allocated at a specific price to be sold. His vintage black and white pictures are in sale for $15.00, while his Dynomite CD and Dynomite T-shirt are in sale for $20.00.