George Lopez's Daughter Gives Insight Into Parents' Relationship after Divorce
A decade after their split, George Lopez and his ex-wife are still very close.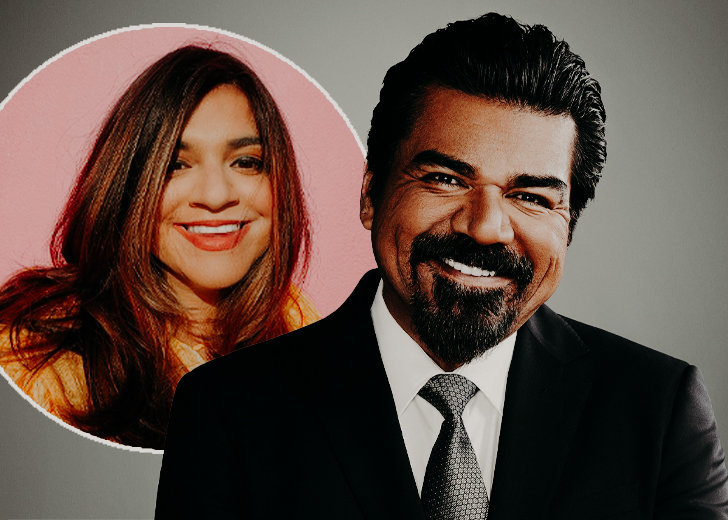 George Lopez split from his wife of 17 years, Ann Serrano Lopez in 2011. At the time, they announced the reason for their decision to end the marriage as irreconcilable differences and parted in amicable terms. More than ten years after their divorce, the couple is still very close.
On April 28, 2021, Mayan posted a sweet video of her mom celebrating her father's birthday on her Instagram, noting that they were still acting like they were still married despite having gone their separate ways a decade ago. 
The popular comic and his ex-wife seemed extremely close in the video, with Ann lovingly singing happy birthday for him.
Ann Serrano and George Lopez's Relationship Now
Lopez and his wife have been together for a long time. A producer and actress herself, Ann married Lopez on September 18, 1993. Three years later, they welcomed their first and only child, daughter Mayan Lopez, on April 2, 1996.
Throughout their long journey as a married couple, Lopez and Ann weathered many storms. And nothing speaks for their love for each other better than when Ann gave one of her kidneys to Lopez when he needed it in 2005.
The comic was suffering from a deteriorative kidney disease and his condition kept worsening with time. For several years, his kidney gave him a lot of problems, and Lopez said his hectic schedule helped keep the pain away.
In 2004, his doctor advised him to get an organ transplant and as soon as the couple learned the news, Ann told him she would give him hers. The surgery took place in April 2005 and Ann later explained she did it for love.
I wrote [in a letter to Lopez before her surgery] that I was doing this out of love, and that I had faith in the operation. To me, this was about us, about our daughter, Mayan. But George, he comes from a very dysfunctional family, a horrific childhood. It was hard for him to accept that someone would give him the gift of life.
Lopez too says he felt more concerned about Ann than himself even though his surgery was more complex and took double the time.
Unfortunately, their relationship came to an end on June 1, 2011. Several reports said the divorce came about after Lopez cheated on her with prostitutes. Despite multiple reports, the comic never admitted to cheating on Ann.
Lopez was also spotted with a lady who was assumed to be his girlfriend just two months after his divorce.
Does George Lopez Have Kids?
Even after separating, Lopez and Ann continued staying on good terms. According to TMZ, the duo kept their relationship amicable for the sake of their daughter.
Like her parents, Mayan is also an actress. Over the years, she has sporadically appeared in several TV movies and TV series like Handsome: A Netflix Mystery Movie (2017) and Jersey (2020).
Mayan has also been cast as Ceila in Kill Her! Mata La!, a thriller movie that is in pre-production. Aside from being an actress, she is also a TikTok creator who mainly makes funny content. She has amassed over 460 thousand followers and 7 million views.