Karlous Miller takes the time for son even with his busy comic career
Karlous Miller is a talented American comedian who is constantly seen doing comics shows and attending events. But, despite his hectic work schedule, he always manages to take out time to spend it with his only son, Ashton.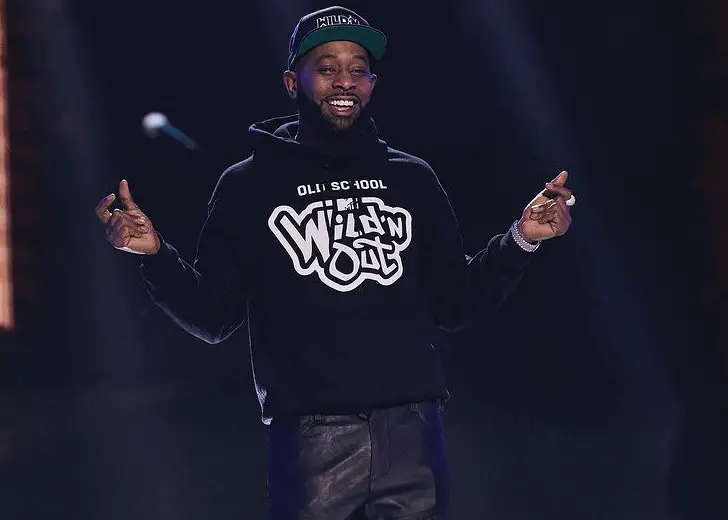 Most celebrities do not get enough time to spend with their family, parents, wife, or children due to their hectic work schedules. Fortunately, the same cannot be said for the American comedian/actor Karlous Bernard Miller.
Despite his busy comic schedule, the Mississippi native always takes out the time to spend with his only son, Ashton.
The Father-Son Duo Enjoy Every Moment
A father and son's bond is always amazing and great to watch. The same bond is shown out by the comedian and his son, Ashton Micheal Miller.
The rapper has been relishing every bit of time he spends with his son ever since he welcomed the kid on December 6, 2008, with his former partner, Ashina Franklin. He is so smitten by his son that he frequently manages to take time off his busy comic schedule.
A small example can be given in a February 2011 YouTube video that he had uploaded through his self-titled YouTube channel. In the video titled 'Karlous Miller—My baby can read,' the father-son duo were seen sharing an adorable moment. In the latter part of the video, the comedian was seen making people laugh by sharing his son's funny stories.
The father and son's unbreakable togetherness can also be witnessed through his former partner's social media posts. She is usually seen gushing about her former partner and her son's unbreakable bond in her posts, and the two boys always playing video games, leaving her uninvited. Likewise, she also posts about how awesome father Miller is and wishes him on Father's Day almost every year.
Besides, the father and son have an adorable bond, but the mother also has a great bond with her son. She is constantly seen flaunting pictures with her son, and most recently, on December 6, 2020, she even posted a lovely post on the occasion of her son's 12th birthday.
Relationship With His Baby's Mother
Although the former pair are constantly seen with their son and even sharing his details through social media, they are yet to shed light on their own relationship. Nonetheless, in Franklin's interview with Comedy Hype, on November 29, 2019, a few details about their relationship were disclosed.
In the interview, she revealed that she first met the comedian uptown alongside his two amigos, Smokey and Clayton. As a comedian herself, she decided to join the trio and later became close with everyone.
As time passed, the Mississippi and Alabama natives created a bond, and they eventually began dating. Their bond further strengthened after their son was born on December 6, 2008.
During the same interview, Franklin also mentioned how great their relationship was, how they never let their personal life interfere with their professional life, and how they had such respect for each other's talent.
Sadly, the two talented comics decided to part their ways after some time due to undisclosed reasons. Nonetheless, both have maintained a healthy friendship to date and have done their absolute best to co-parent their only son.