There Won't Be a Season 17 for Gas Monkey Garage's Show 'Fast N' Loud'
Gas Monkey Garage's 'Fast N' Loud' was last aired on June 8, 2020.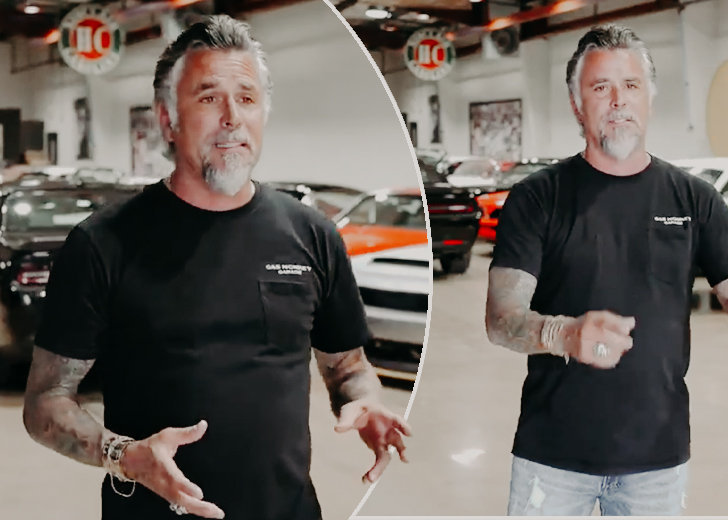 Richard Rawlings declared the conclusion of Fast N' Loud on episode 1578 of The Joe Rogan Experience, aired in December 2020.
The hit reality series initially aired on Discovery in June 2012. And after eight successful years and sixteen seasons, Rawlings confirmed that there would be "no more" of Fast N' Loud, and the series won't be back for season 17. So, is the show canceled?
When the podcast host, Rogan, asked about his show, he revealed he has exited the Discovery network and is now a free agent.
"We are going to be doing some cool things in 2021," he added.
According to Rawlings, it was time for him to broaden his horizons and take a step further. He stated he felt like he had reached the peak of that mountain at Discovery and couldn't think of anything else to do there.
Rawlings continued he used 2020 to rethink and reshape the things he wanted to do in the future. 
While many viewers were surprised by the closure, he indicated that there would definitely be something exciting coming up in 2021 for the viewers. 
About 'Fast N' Loud'
Fast N' Loud is a reality television show on Discovery channel that chronicles the activities of the team led by Rawlings at Gas Monkey Garage in Dallas. The show highlights run-down vehicles that the team transforms into profit-generating cars.
The show featured two mechanical geniuses, Rawlings and Aaron Kaufmann, as they scour the remote reaches of Texas and beyond.
The team explores the back roads, looking for that one special ride to restore in barns, swap meetings, and open fields. They always have at least one major customization job going on in their garage. The challenge, though, is in selecting the appropriate vehicle.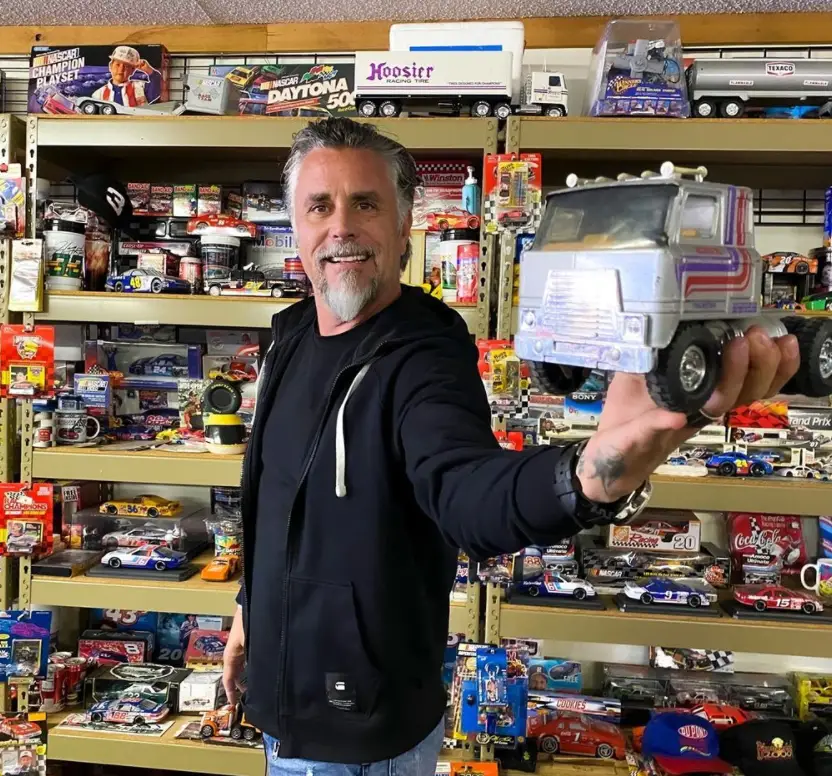 Rawlings is set with the design plan at the garage, and they start the major dismantling once he's found a wonderful offer. The faster they finish the process, the quicker they can get to the auction.
No matter how crazy their day becomes, the team always puts up a driveway or a test drive of spectacular vintage vehicles. According to Gas Monkey Garage's official website, 
It's always a race against the clock to get these cars finished: time is money at Gas Monkey Garage.
What Is Rawlings Doing Now?
Now that Rawlings has started his new journey, his on-screen style has evolved. He has started a new podcast titled Monkey Trap which is aimed to entertain his millions of admirers on Facebook, Instagram, and elsewhere. Fans can find it on YouTube.
The Fast N' Loud star took to Twitter in May 2021 to announce his show's arrival. The first episode premiered on May 11, 2021. 
IT'S TIME FOR THE MONKEY TRAP! Well...almost time 😉 Before the Monkey Trap is fully unveiled, we've got some monkey business to get into first! This is one 🔥 video... literally.

Watch tonight at 8pm CT on our YouTube Channel➡️ https://t.co/NLRnG01LXc pic.twitter.com/a8BQ4hLim2 — Richard Ray Rawlings (@RRRawlings) May 10, 2021
Rawlings also unveiled a $500,000 food truck with considerable curb appeal in Dallas this spring. 
The 42-foot-long mobile kitchen vehicle is exclusively designed by Cameron Davies, CEO of San Antonio vehicle manufacturing company Cruising Kitchens.
The "food truck on steroids" has a daily capacity to feed 10,000 people and will also feature T-shirt cannons.
According to February 2021 reports from The Dallas Morning News, Rawlings intends to park the vehicle at the Monkey Yard, which is in the backyard of Gas Monkey Garage at 2330 Merrill Road in Dallas. 
Fans of Gas Monkey could enjoy the personalized menu created by the Discover reality star that would include burgers, pizza, and tacos.
As the Gas Monkey food truck was constructed, the video teams documented each stage with precision to entertain the fans. The footage can be found on Rawlings' YouTube channel.