Donita Rose & Husband: Wedding That Started It, Chances For Divorce?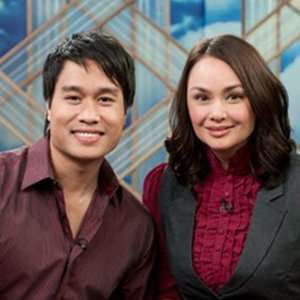 Donita Rose is a Filipino-American actress famously known to be the VJ for MTV Asia. With her charming beauty and work as a host for the popular programs such as That's Entertainment and the morning news show, Umagang Kay Ganda, Donita has amassed an enormous fan following.
Shifting the focus to Donita's personal life, it has come to the limelight that Donita has been married. But, what is her current relationship status?
Is she happily married, or the couple has called it quits? Follow us in the following context to get acquainted and familiar with Donita's current life happenings!
Donita Rose Met Husband As A Child
The beautiful Donita Rose and EricVillarama were friends from their childhood. Eric used to come to Donita's home in Pampanga to play with her younger brother, and he had feelings for Donita from the very moment, but Donita never noticed his love.
Read Also: Family Man Richard Wilkins Fourth Wife In Line? Heating Affair To Partner Revealed
Later, when Donita migrated to Angeles City, Pampanga, as a famous face, she again met Eric who at that time was an ad agency art director. Afterward, the pair started dating, and Eric finally proposed Donita for marriage at the Golden Gate Bridge in December 2001.
But after the proposal, the duo had to remain in a long distance relationship for a while, as Donita was at Singapore and Eric was in California for their works. The couple then eventually tied the wedding knots in 2003, and the wedding ceremony that was worth $80 thousand was held at the Bacara Resort, Santa Barbara, California with Christian rituals.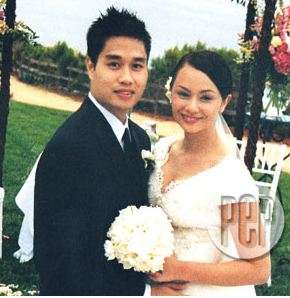 Wedding Photo: Donita Rose ties the knots of marriage with Eric Villarama in 2003 (Photo: pep.ph)
After a year of their marriage, Donita and Eric welcomed their first child, a son, in 2004 in Singapore and named him Joshua Paul Villarama. The family even moved to Manila in 2007, but since the couple was busy and devoted to their profession, Erik moved to the U.S. The distance between both of them, then brought more challenges in their relationship.
Donita Rose Battled Wedding Fiasco
In 2015, Donita even admitted that she and her husband were having problems in their 12-year marriage and were in the verse of even divorcing but God gave them a sign to continue their relationship.
Explore: Big Chief Talks Trouble With Wife! Cars Enthusiast Hinting Divorce?
Talking about the hardship, during an interview with the entertainment site PEP. Ph, Donita uttered that; she is still in love with her partner and they both required to be more humble.
Donita even said that they decided to reconcile due to their mutual decision and mostly for their son. Quoting that the reunion has brought positive changes in their marriage, Donita told they had decided to stay together in the same country.
But soon after a year in 2016, during an interview with the Mo Twister on his online podcast Good Times with Mo, Donita revealed that she has separated from her son's father after allegedly finding photos of Erik with another girlfriend.
Talking about the split, Donita said that it was devastating to go through the break-up, but added, she was in a position to heal and move on. Later it came to the limelight that the divorce papers were finalized in December 2016.
Divorce Made Donita A Better Actress
It was anything but easy for Donita to see her thirteen years of marriage collapse in a pair of signatures signed on the divorce file.
She had a whole time struggling to stand to what she is capable of. And now the time has come for glory in her showbiz career for she is on her way to reestablish herself in the Philipines.
The actress has moved back to Philipines with her son and spent her time for herself-distant from the responsibility of former family with ex-husband. Currently, she is in GMA 7 where she leads her capsule cooking show, HeartMate Kitchen.
Discover: Torrei Hart Wiki: Post Divorce Status, 'Hart' Kids, Mystery Boyfriend - Explicit Details
Donita is proud of herself for her full recovery from the heartbreaking split and admits that the recovery journey has made her better at acting.
It has been a really hard journey, but I think it has made me a better actress—may hugot na! I think I can even do villain roles now!
Two years of recovery has groomed Donita into an independent woman, and she looks as beautiful as ever. When she looks back in time, she doesn't regret but accepts it as a blessing, a blessing that taught her a lesson and gave her a loving son.
---