Christian Carino Wiki Reveals Birthday, Age, Net Worth - Lady Gaga's Fiance Details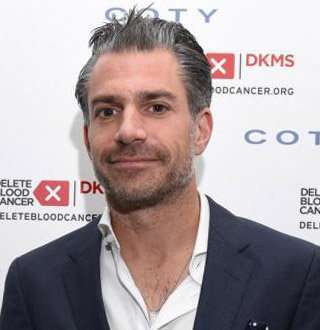 At the 2018 Grammys, Stefani Joanne Angelina Germanotta, a.k.a. Lady Gaga, stole the show, showing off a massive rock on her ring finger. Meet the supplier of the stone: a gentleman by the name of Christian Carino.
The 49-year-old talent agent is a music industry insider with influences extending into the far corners of the industry. His long list of A-List Celebrity clients will make any aspiring talent agent salivate. Well, we have collected some interesting wikis on Lady Gaga's reason for her big smile.
1. Christian Carino Bio: Creative Artists Agency
Carino was born in 1969, but the exact date when he celebrates his birthday hasn't been revealed.
However, it is known that The Creative Artists Agency currently employs the 49-year-old as a talent agent. His roster boasts some of the music's biggest heavyweights including Jennifer Lopez, Harry Styles, Justin Bieber, Miley Cyrus, and Christina Aguilera.
You May Like: Agent Adam Venit Flourishing Love With Lovely Wife; Increasing Age Complements
While he is not busy managing his high profile clients, he is seen flaunting his relationship with one of the top celebrated musical icons of this century.
2. Past Relationship Before Wife-To-Be: Lady Gaga
Christian is no stranger to dating celebrities, having dated The Walking Dead star Lauren Cohan in the past. Considering former girlfriend Lauren is just 36 and his wife-to-be, Lady Gaga is 32, one would assume that he prefers dating younger women.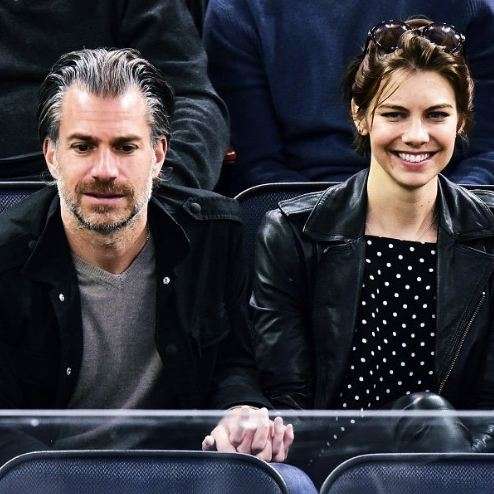 Matched In Black: Christian poses with his then-girlfriend Lauren Cohan at a baseball game in May 2016 (Photo: hollywoodlife.com)
Before tying the knot with Christian, the Poker Face songstress, Gaga, was engaged to her longtime boyfriend, Taylor Kinney.
Coincidentally, Christian's the first person she dated after calling it quits with her then-fiance in 2016 after publicly promising in 2015 to work out their relationship issues.
As for the breakup, Gaga blamed Taylor for not being able to handle her success and busy schedules.
"My love life has just imploded. I sold 10 million [records] and lost Matt. I sold 30 million and lost Luke. I did a movie and lose Taylor. It's like a turnover. This is the third time I've had my heart broken like this."
In the past, she had similar opinions regarding her previous breakups.
3. Christian Carino In Love With Gaga Despite Difference In Age & Net Worth
Upon her break up with Taylor, Gaga was saddened by the fact that men in her life didn't try to understand her and only looked her from the angle of success and popularity.
Then, she met our talent agent Christain Carino, and the two fell in love- perhaps he was the natural progression of Gaga who was moving from the pool of inconsiderate men. The famous singer now had a man who could not only love her but also understand her business obligations as a talent agent.
This is how love story between Gaga and Christain reportedly began in early 2017. They tied their hearts via engagement in 2018 together despite the dissimilar vital components in their lives such as age & net worth.
See Also: Dave Gardner Soon-To-Be Wife Gushes On Family, Agent's Perfect Love After Divorce
For his services, Carino is reportedly compensated by Creative Artists Agency in six-figures per year.
He significantly lies miles behind his fiancee, Lady Gaga, if we compare their net worth. She is reportedly worth $275 million, which is substantially higher than his fellow Creative Artists Agency executive Kevin Huvane, the wealthiest talent agent in Hollywood with the reported net worth of $50 million.
Not just their net worth, Christian Carino, aged 49, is 17 years older than his wife-to-be, Lady Gaga who's 32. Rumors of them being an item had reached its pinnacle once they were seen snooping around on her 31st birthday on 28 March 2017.
4. Lady Gaga Seems To Be The Perfect One For Christian
He was first spotted with the Bad Romance singer in January 2017. A month later, entertainment outlets were sent into a frenzy after he was seen by Gaga's side at her rehearsals for her 2017 Super Bowl performance in early February.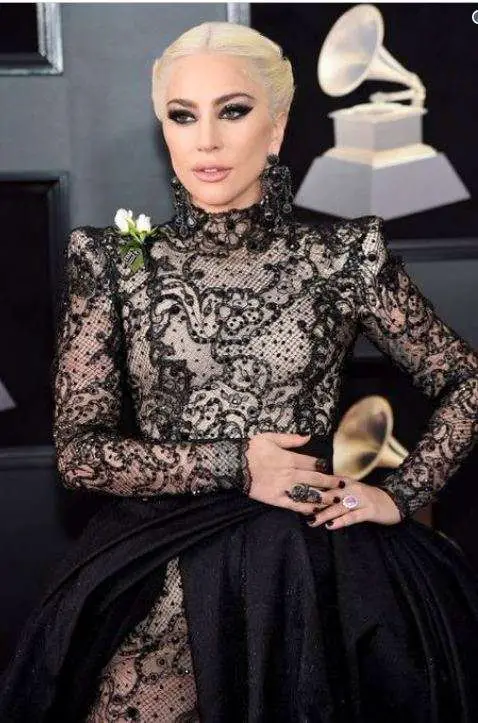 Wife-To-Be: Lady Gaga showing off her massive engagement ring for the cameras at the 2018 Grammys (Photo: Beautycon)
Christian and Lady Gaga's difference in age and net worth shouldn't pose a problem if an agreement is placed before their wedding, which apparently, is scheduled to take place this summer in Italy. So far, there have been zero reports on anything tumultuous with regards to their relationship.
However, Lady Gaga has filled her Instagram feed with pictures that are often flaunting her huge ring.
Adding to that, Christian doesn't hold back to post intimate pictures with his wife-to-be and show his immense support for Lady Gaga's debut movie, A Star Is Born that released on 4 October 2018.
You Don't Want To Miss: Ainsley Earhardt Confirms Split From Husband! Married Life Of 6 Years Slumps
A Star Is Born in a musical romantic drama where Lady Gaga is portraying a young singer who is discovered by a hard-drinking musician played by Bradley Cooper. She was accompanied by Christian throughout the promotion events of the new movie; adorable, right?
Lady Gaga was bombarded by well-wishers on her movie debut, even her ex-fiance Taylor Kinney, who admitted that he was proud of her. Now think about how prouder Christian must be of her for living her dream to become an actress.
5. Engagement Rumors Finally Got Confirmed; Christian & Lady Gaga Are Engaged
In the mid-October(2018), Gaga attended the ELLE's 25th Women in Hollywood Celebrations. There she delivered her Women in Hollywood speech talking about the sexual assault and mental illness she had faced in her life.
So she urged women all around the world to lift each other's voices and be supportive of each other.
This incisive speech struck everyone's mind but what struck more than that was the ending of her speech. In the closings, Gaga confirmed that she is engaged to her boyfriend, Christian.
While thanking her loved ones in her life, she quoted Christian as her 'fiance.'
Thank you, ELLE. Thank you all the loved ones in my life. Bobby, I love you. Everybody at Table 5. My fiance Christian. All the loved ones in my life who take care of me every day
Well, this finally puts all the engagement rumors in rest.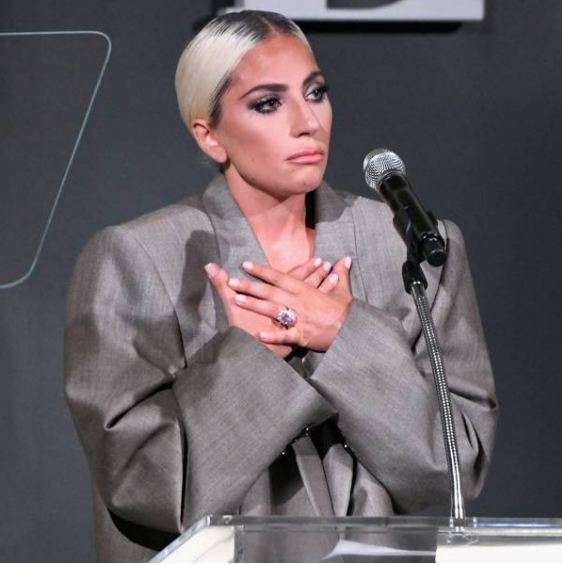 Rumors Are True: Lady Gaga confirms her engagement with fiance, Christian in the ELLE's 25th Women in Hollywood celebrations (Photo: glamourmagazine.co.uk | 16 October 2018)
According to sources, Gaga had been spotted with $400 thousand engagement ring (6-7 carat pink sapphire with a diamond halo) for months now.
As of now, let's hope that the pair soon drops the announcement of their marriage with Christian introducing Lady Gaga as his wife.
---