John Walsh & His Wife Reve Walsh Fought through Son's Tragic Death — Know John's Age, Family, Net worth
John Walsh's Son Was Adam Walsh, Who Was Kidnapped And Murdered In 1981. Know John's Bio-related Details Including His Age, Net Worth, Family Life, and Children.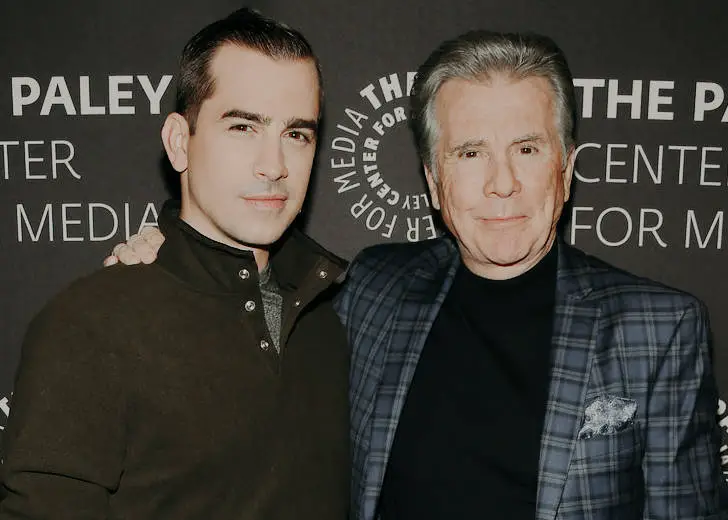 Quick Information
Date of Birth

Dec 26, 1945

Age

77 Years, 11 Months

Nationality American
Birth Place

Auburn, New York, United States

Birth Name

John Edward Walsh

Profession

TV Personality

Relationship Status

Married

Wife/Spouse

Revé Drew Walsh

Net Worth

$20 Million

Ethnicity/Race

White

College

Excelsior College, US Army War College, University at Buffalo

Height/ How Tall?

5 Feet and 8 Inches

Hair Color

Gray

Eye Color

Brown

Son/s

Adam Walsh (1974-1981), Callahan Walsh, Hayden Walsh

Daughter/s

Meghan Walsh

Career

1989-Present

Wedding Date

1971

Awards

Primetime Emmy Awards

Nominees

Primetime Emmy Awards For Outstanding Children's Program

Father

John E. Walsh Sr.

Mother

Jean Walsh

Official Site

http://www.johnwalsh.com/

Children/Kids

4
Television personality and producer John Walsh is a former presenter and creator of the 1988 television series America's Most Wanted, which ran for 25 years. Even the FBI credited the show for leading to capture the fugitives.
More importantly, John became a renowned name after his 6-year-old son was kidnapped and murdered in 1981.
The event left him and his wife in deep trauma, after which John could not even work for his living, leading his house to foreclosure. Not just that, the horrible grief that he shared with his wife led them to a path close to their divorce but both of them fought and united their family.
Keep reading to learn more about John's son's murder case, his personal life with his wife and other children, and his net worth details!
John's Eldest Son Adam Walsh Was Murdered
July 27, 1981, was the black day when 6-year-old Adam Walsh, the then only son of John and his wife, Reve Walsh, was abducted from the Sears department store at the Hollywood Mall. 
According to John's wife, Reve, she and her son Adam were at a Sears department store — and while he was in the toy department, playing the Atari video game, she went to look at lamps a few shops over.
When she returned back to Adam after a short time, she didn't find him. She immediately talked with the store manager, who informed her that Adam and the few boys with him left the store some time ago. 
INTERESTING: John Canzano Puts Family Upfront! Wife, Age 42, Dotes Over Relentlessly
Two weeks later, on August 10, fishermen found Adam's severed head in a drainage canal near Vero Beach. The cause of death was called asphyxiation, according to the autopsy.
After some investigation, a convicted serial killer named Ottis Elwood Toole was suspected of murdering Adam. In October 1983, Ottis even confessed to murdering Adam, telling police that he grabbed the boy at the mall and drove about an hour north before decapitating him. But later, he denied his confession.
Ottis, who was always under the police's watch, died in prison in 1996. After his death, his niece told Walsh that he had admitted to kidnapping and murdering Adam from his deathbed.
In December 2008, Adam's case was finally closed, citing Ottis as the murderer.
John Has Three Other Children with His Wife
John, who got married to his wife Reve on July 10, 1971, gave birth to three other children with her, after the murder of Adam. Their other children's names are Meghan Walsh (born 1982), Callahan Walsh (born 1985), and Hayden Walsh (born 1994).
"Meghan was born a year after Adam's abduction and I think that really, really quickly after we found out Adam's fate, " John told CNN — about his daughter Meghan being born a year after Adam was murdered.
He added, "...we said the only thing that makes sense is to have another child and get rid of this agony and find something that's as wonderful as Adam and that was Meghan."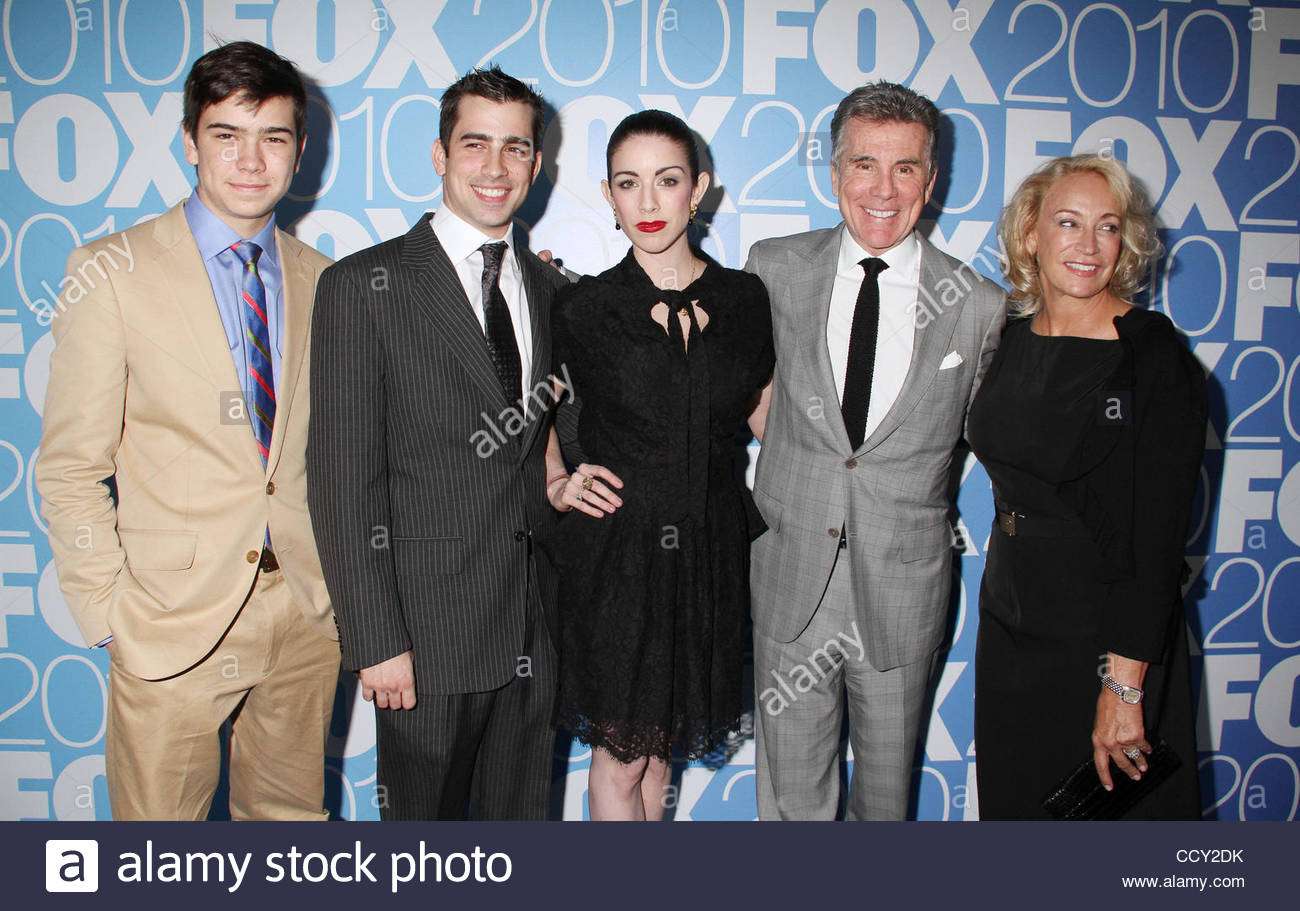 John Walsh posing with his wife Reve (right), Daughter Meghan (left of him), and two sons Callahan and Hayden (left) attending the Fox upfront after-party held at Wollman Rink in Central Park in 2010. (Photo: alamy.com)
As of now, the Walsh couple is grandparents to Eva, the daughter of Meghan Walsh.
DISCOVER: Bruce Williams Remains Married With Wife? Personal Life Looks Like This
In addition to that, John and Reve's sons Callahan and Hayden accompany John in filming his TV shows.
How Much Salary Does Walsh Make from His Shows? Know His Net Worth
According to Celebrity Net Worth, John owns a net worth of $20 million.
He started earning decently after the kidnapping and murder of his son in 1981, which was the subject of the 1983 movie Adam.
Following that, he was offered many shows to host related to crime investigation and advocacy, as his strong personality and standard height of 5 feet 8 inches make him a perfect television host.
He has also penned his emotions and outrage of his son's loss in his books 'Tears of Rage,' 'No Mercy,' 'Public Enemies.'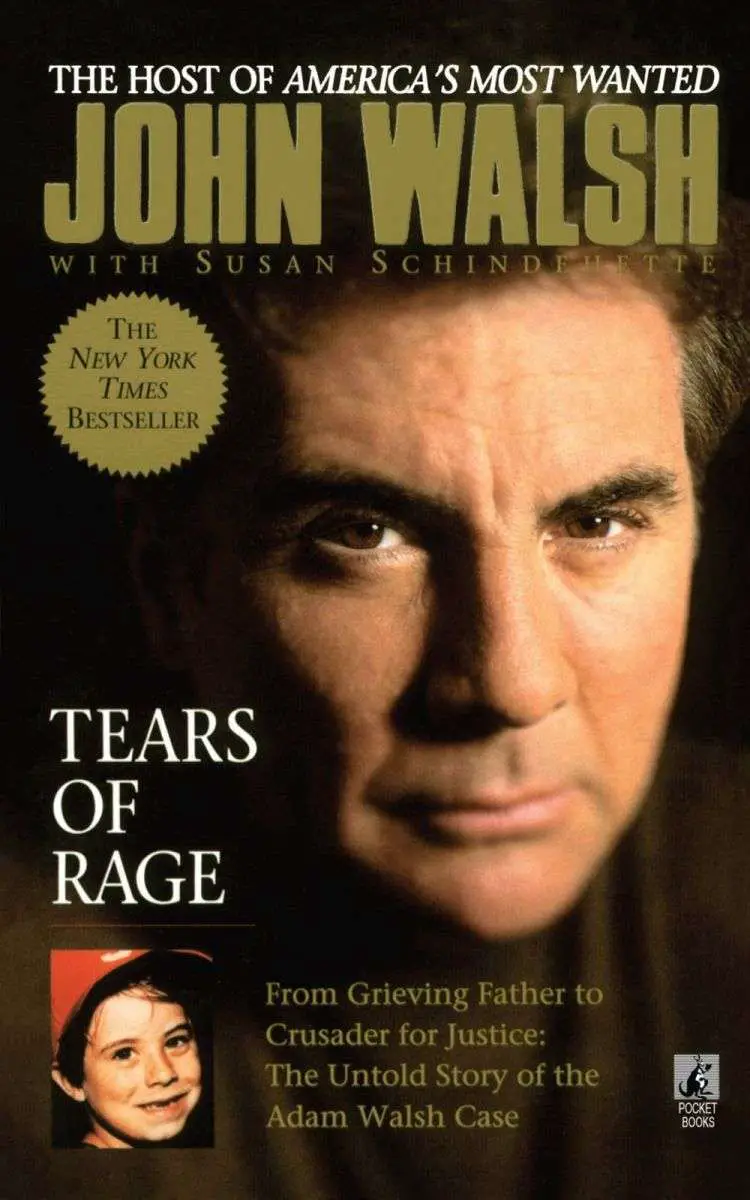 John Walsh pens down his heartbreaking experience in his book 'Tears of Rage' published in 2008. (Photo: amazon.com)
Besides, John has produced several TV shows such as In Pursuit with John Walsh, The Hunt with John Walsh, and America's Most Wanted: America Fights Back, which had added to his net worth.
John Was Involved in Building High-End Luxury Hotels Previously
John was born as John Edward Walsh Jr. on December 26, 1945, in Auburn, New York. He is of Irish-American heritage and attended The State University of New York at Buffalo.
Before the death of his son Adam, he had a job in Paradise Island Hotel And Casino in Hollywood, Florida, which involved building high-end luxury hotels. But the horrible devastation of his son left him in deep trauma and he left his work — and immersed himself in his anti-crime activities around the U.S.
He also helped many abduction cases and children to get back home, co-founding the 'National Centre For Missing And Exploited Children' with his wife and acts as a Board of Directors now.