'Teen Mom' Dad Javi Marroquin Regrets His past Relationships
After the relationship with his baby mamas came to a chaotic end, Javi Marroquin took to Instagram to reflect on his actions.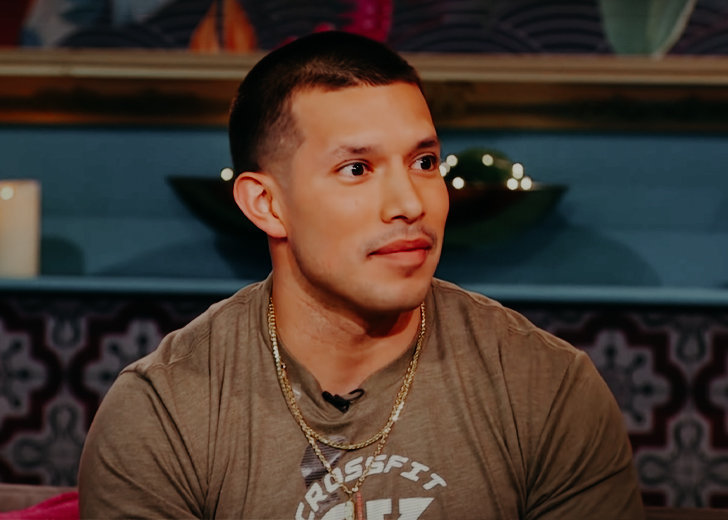 As the name suggests, Teen Mom is a reality TV show about young mothers in their teens. The show revolves around motherhood, relationships, and family. 
Javi Marroquin gained his fame from Teen Mom 2, season 4 when he started dating Kailyn Lowry. With many difficulties in their relationship, the two had parted ways. Marroquin was then engaged to Lauren Comeau, a fellow teen mom star.
However, Marroquin's relationship with either of his children's mothers couldn't last. On May 15, he reflected his relationships with the two claiming that he regretted his actions via Instagram. 
Marroquin and Lowry 
The duo confirmed their relationship in 2012. They met when Lowry was working at a mall. Soon after they went public with their relationship, the couple tied the knot at a private ceremony. 
In 2013, Marroquin and Lowry welcomed their first son, Lincoln. As evident by the show, the couple had a good relationship, but things worsened when Marroquin, a US Air Force Reserve Recruiter, was deployed to the Middle East.  
The long-distance relationship did not work out for the pair. Lowry ended up cheating on her husband with her friend, Becky Hayter.
The teen mom defended herself, claiming that it was all in good fun and she was experiencing her gender orientation, but this did not save their marriage. 
After three years of marriage, Marroquin and Lowry parted ways. Regardless, they continue to co-parent Lincoln. 
Marroquin and Comeau 
Soon after his divorce from Lowry, Marroquin started dating Comeau. They met in 2017 during a mutual friend's wedding. Things between the couple got serious soon after, and not even a year after being together; they announced their pregnancy. 
The pair gave birth to their son Eli in November 2018, and Marroquin popped the question to Comeau in July 2019. 
Regardless, the duo's relationship has been rocky. In August 2019, during a party at their house, Marroquin was allegedly found with a woman by Comeau. This event even led to the involvement of cops. 
In a now-deleted Instagram post, Marroquin released a statement apologizing to his fiancée. He apologized for disrespecting and hurting her and promised to be a better father to his kids. 
The couple had split after this incident, however, later were reported to have reconciled. 
This was not the only cheating scandal Marroquin has faced. In October 2020, Lowry commented on Teen Mom 2 about how her ex-husband implied he wanted to hook up with her.
She exposed Marroquin and showed all the evidence about how he had approached her. 
In January 2021, Comeau revealed that she and Marroquin had parted ways. Comeau did so via a now-deleted Instagram post and confirmed Lowry's comments about Marroquin cheating on her. 
The father of two has denied all the allegations against him. He gave a statement to InTouch claiming all the allegations were false, and the only thing he was focused on right now was co-parenting and himself. 
Marroquin Regrets His Actions 
Marroquin took to Instagram to express regret and guilt over his past relationships. 
He claimed he thought of leaving Teen Mom three years ago to live a normal life and spend time with his family without interference. He expressed his annoyance at how people took pictures of him and his children and posted them on troll pages. All he wanted was to spend time with his kids and cherish the memories. 
He then reflected on his relationships. A friend of his told him about how he messed those up. He claimed to have everything he wanted and dreamed of, but had then ruined them. 
Implying on his relationship with Comeau, Marroquin revealed he hurt the greatest person in his life. He is not sure if the relationship would be repairable but opened up that one day their relationship would go back to how it should have been. 
Following Marroquin's apology, Comeau took to her Instagram stories to leave a cryptic message which said, "If you put as much effort into being a good person as you do pretending to be a good person, you could actually be a good person."
Interestingly, as shared by a fan page for Teen Moms on Instagram, Lowry had also posted a quote to her Instagram Stories, which exactly matched Comeau. 
Regardless of how sincere Marroquin's apology was, it is pretty evident that both of his exes have not accepted it. Nonetheless, the three of them have been co-parenting their kids.