A Wedding Registry Suggests That Jonathan Roumie Has A Wife, But How True It Is?
Jonathan Roumie is a well-known actor and director who has won a 2020 Grace prize for his performance in the TV series - 'The Chosen'. Apart from his successful career, Roumie has not once disclosed about his personal life, particularly, romantic relations.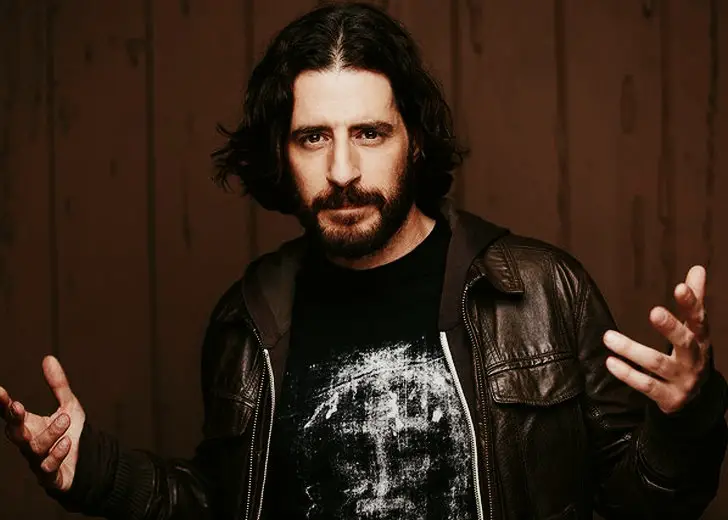 Fans revere Jonathan Roumie for his phenomenal role as Jesus Christ in the drama series The Chosen.
Roumie has always been open about his love for Jesus Christ and his faith in Christianity, but, on the flip side, he has never talked about his relationship and dating life.
Much like the Christ figure he embodies on-screen, the actor's personal life is a mystery, which has been veiled in a cloak of assumptions.
Roumie Has Not Revealed His Relationship Status
Actor Roumie, who is mostly inclined towards Christianity and his work, has not once disclosed anything remotely related to his relationship.
Even his Instagram feed is choke-full of behind-the-scenes from the sets of The Chosen, insights during rehearsals, and his views on Christian faith.
He has, however, once touched upon his dating history, during an interview with Spiritual Direction on July 30, 2020, where Roumie mentioned being in a few relationships back when he was young.
But he did not find a spiritual connection with any of his previous girlfriends, who, as he says, were culturally raised as Christians but didn't identify with its teachings.
Claims He Was Brought into Faith by Jesus through His Personal Relationships
During the same interview with Spiritual Direction, the 46-year-old actor also shared how his life choices and relationships got him closer to his faith.  
Roumie shared that he was raised as an orthodox as per his family's tradition and embraced native ethnicity. His father is a Greek Orthodox from Egypt, while his mother is Roman Catholic from Ireland.
And when the family moved out of New York City, they transitioned to the catholic faith.
He further admitted that his faith dwindled after college, in his 20s. He would rarely go to mass because he did not have an understanding of his faith.
However, the actor believes that God allowed him to come closer to his religion and faith through the decisions he made back then.
His relationships were not special to him because he did not feel connected with them religiously and spiritually. He shared that these decisions that he made back when he was young highlighted how important faith was to him.
The Ballers star stated, "I think it was actually through a number of personal relationships."
"Girls that I dated who might have identified culturally as Christian but there was never this connection," he added.
Years later now, Roumie is very close to Jesus and Christianity; hence his portrayal of Jesus in The Chosen is very apt and well depicted.
A Wedding Registry Suggests that Roumie Has a Wife
Although Jonathan has not been vocal about who he is dating, there are speculations that a woman named Hannah Vanorman is his wife.
The speculations surfaced after a wedding registry created in Bed Bath & Beyond's gift registry page came out in public. The registry suggests that Roumie tied knots with Vanorman on June 2020.
Jonathan Roumie and Hannah Vanorman's wedding registry according to Bed Bath & Beyond's gift registry page. (Photo: Registry website)
However, the details could be false, too, as neither of the parties has ever spoken in this regard.