Does Calum Hood Have a Girlfriend? A Look at the 5 Second of Summer Bassist's Love Life
He disclosed his singlehood in 2019.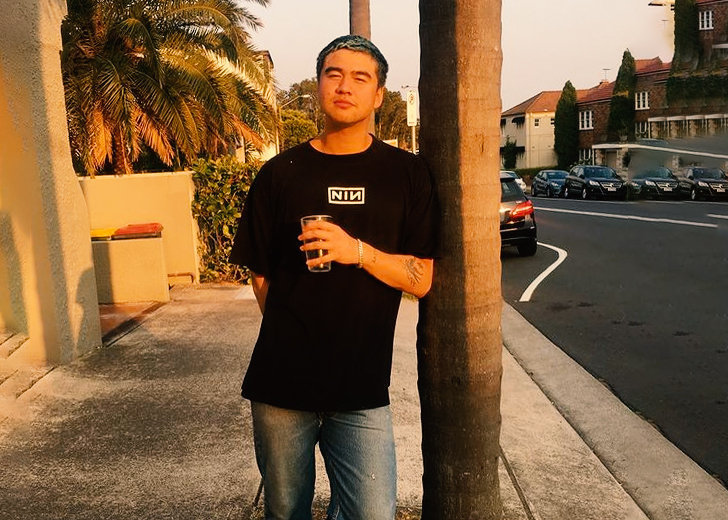 Australian pop-rock band 5 Seconds of Summer, often stylized as 5SOS, rose to fame with their debut album She Looks So Perfect in 2014.
As the group churned out fan-favorite songs consistently, their prominence grew eventually. And with that, each band member, including the famous bassist Calum Hood, earned international popularity.
Hood, undoubtedly, became eminent for his bass-playing skills, which turned heads in songs like 'No Shame,' 'Youngblood,' and 'Teeth!'
But besides his musical prowess, he earned a massive fan following because of his multiple lovable traits - his reserved yet charming personality, his love for animals, and, let's not forget, his choice to stand up against toxic masculinity and support women's equality. 
While he is a heartthrob to millions of his fans, a big question remains, has Hood found his muse yet? Well, here's all you need to know about the bassist's dating life. 
Calum Hood's Dating History
Since Hood entered the limelight, he has been labeled the coyest member of 5 Seconds of Summer.
While his band members — lead vocalist Luke Hemmings, lead guitarist Michael Clifford, and drummer Ashton Irwin — have been in public relationships, Hood has never admitted to being in one. 
Nevertheless, he has been rumored to have multiple girlfriends over the years.
In 2014, rumors were rife that the Mount Druitt native was dating Maddy Harris for a month. But no confirmation or dismissal came from any of the parties. Instead, Harris got into a new relationship.
About a year after, Hood got romantically linked with Jennifer Phipps. The news hit the internet after Phipps was seen sitting on Hood's lap on her Instagram picture. 
Although the pair didn't let any words out about their rapport, their followers figured out they broke up later in 2015. 
After that, the musical artist was thought to be dating Nia Lovelis in 2016. The twosome was spotted together at The Nice Guy restaurant in Los Angeles, and they even reportedly shared a smooch at a concert. 
But, just like previously speculated flings, Hood didn't break his silence on the matter. And their relationship has remained a mystery since then. 
Is Calum Hood Dating Now?
Well, Hood is single for now, or at least it seems so. His social media has no signs of a girlfriend or his dating status.
Instead, it is filled with his selfies, pictures from his work, or throwback photos. The 25-year-old also uploads promotional posts for his band's song and even his sister Mali Koa's songs. 
The last time Hood was vocal about his relationship status was in 2019. On May 5, 2019, he took to Twitter to reveal his singlehood, making fun of his single status. But since then, he has given no updates on his love life.