Luke Hemmings Silently Got A Few Tattoos In 2019
Know the meanings behind Luke Hemming's tattoos.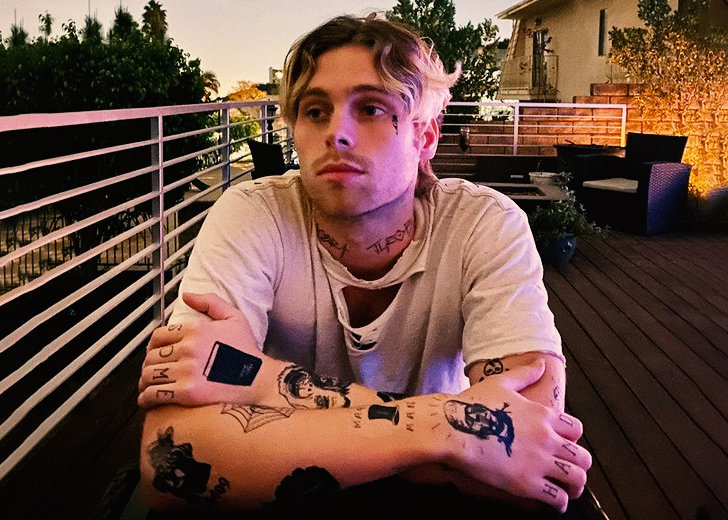 Luke Hemmings is a singer, songwriter, and musician, best known as the lead singer and rhythm guitarist of 5 Seconds of Summer (5SOS). 
Hemmings started his career by singing covers on YouTube at 14. Soon, he was joined by his three friends, Michael Clifford, Calum Hood, and Ashton Irwin. 
In 2014, the four friends established their band, 5SOS. They have released many hits like 'She Looks So Perfect,' 'End Up Here,' 'Jet Black Heart,' and 'Youngblood.'
Apart from them being musicians, one thing common between the members is that they have tattoos. Hood has 17 tattoos, Clifford has six, Irwin has nine, and Hemmings has four tattoos.
Here is a breakdown of all tattoos Hemmings has. 
Luke Hemmings's Tattoos 
The singer was the last of the 5SOS to get inked. The exact date of his tattoos is not known, however, fans started noticing them in 2019. 
Hemmings has all four tattoos on his hands. They are of a bird, years, and tally marks. 
The singer's most prominent tattoo is a bird inked on his right arm, near the armpits. It looks like a Hummingbird or a Mockingbird with its wings spread wide open. 
The tattoo also slightly resembles the fictional bird from the Hunger Games trilogy, Mockingjay. However, to date, Hemmings has not revealed the meaning behind the bird. 
The singer has tally marks inked on his right wrist. He has not revealed the meaning behind this tattoo as well, but fans have their presumptions. 
Irwin and Hood have similar tattoos on their hands. It was Irwin's first tattoo, and he revealed it represented their band. Therefore, fans presume that Hemmings's tally marks mean 5SOS. 
The third and fourth tattoos inked on the singer are two years —  1965 on his left wrist and 1966 on his right wrist. These tattoos are very wholesome and mean a lot to Hemmings since it is the birth year of his parents. 
He revealed the tattoos to his fans and followers via Instagram stories on October 3, 2019. He penned a heartfelt caption paying an homage to his parents — "Every day I look down and got my parents with me."
Hemmings was dressed as a tattoo-laden Ryan Gosling for Halloween 2020. Many people thought the tattoos inked on the singer were real, however, all of them were fake. 
Is Luke Hemmings Dropping a Solo Album? 
5SOS has been together since its formation. However, they have been on a hiatus since 2020.
Irwin dropped his first solo album in September 2020, and it seems like Hemmings is following his lead. 
2021 is definitely the year for Hemmings. He got engaged to his longtime girlfriend and is also embarking on a solo music journey.
On June 8, 2021, Hemmings took to Instagram to announce that he was engaged to his girlfriend, Sierra Deaton.
He proposed to her with a pear-shaped ring and revealed that they were engaged earlier this year. However, he did not mention the exact date of engagement. 
On June 28, 2021, he took to Twitter, Instagram, and the 5SOS website to tease his upcoming project. He uploaded a short video of him working in a studio at the end, which said, "When facing the things we turn away from."
Via captions, he hinted he would make the announcement tomorrow at 9 PM PT, presumably where he will announce his new project — a solo album.