Ashley McBryde Has Tattoos for Every Milestone in Her Life
Ashley McBryde has many designs adorning her body, but she considered them all as one large tattoo.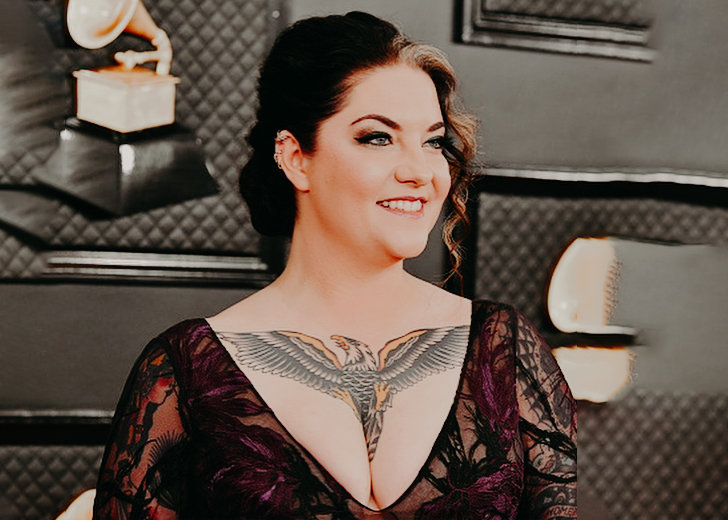 Ashley McBryde, the up-and-coming country artist, proudly wears the ink on her body and has a tattoo to celebrate every major milestone of her life. 
Although almost every piece of art on her body speaks of a story, there are a few that she has come to regret over time. 
McBryde Stopped Counting Tattoos
During an interview with One Country, the country singer was asked how many tattoos she had on her body, and in true McBryde swagger, she replied, "I stopped counting."
The songstress elaborated that because she had so many individual designs on her skin, eventually, they all merged together and became one large art piece. 
She recalled Nancy Miller out of .Little Rock piercing the first few of her tattoos, and then it just kept growing from there. She added, 
I would send her a song or call her and tell her a story and then she would draw it.
Getting Inked Was Routine
Even though each tattoo has its place and story, the artist confessed that getting inked was just a part of her routine when she returned home to Arkansas. 
While shooting for the 'American Scandal' music video, her record label wanted to shoot a day-in-the-life video and asked her to follow her usual routine while the crew kept shooting. 
And her average day at home consisted of seeing her godchildren, getting a tattoo, and visiting Reno's, which was a bar where she'd played for eleven years. 
Of course, the artistic render of 'American Scandal' designed by Miller is also tattooed on her body. 
She Intended to Get More Tattoos
Further along in the interview, she explained that she had full intent to get more tattoos to take up the blank spaces. 
She explained that she would start with her thighs next, and she'd like to get a lion tamer tattoo because her star sign was Leo. 
The design she had in mind had three lions on stools and a ringmaster pinning them up on the stools. As for why she wanted that particular piece, she explained that there was a friend from Little Rock who called her Leo. 
"She said you're not a Leo, you're the Leo," she added, "Putting lions on stools all day long. And I'll take that."
All Her Tattoos Are Meaningful
In another interview with Belles & Girls, she said that most of her tattoos were music-related, but there were other things as well. For instance, she had her truck tattooed on one arm and her father's corvette on the other. 
She recalled her first tattoo, a girl with an apple on her head and the words "Be Brave" written in close proximity. Apparently, when she first moved to Nashville in her early 20's, she didn't know anyone there, and she had to be brave at the time. 
The feeling was very much similar to letting someone shoot an apple off the top of one's head, and hence the tattoo. She also has tattoos of her mother, siblings, and godchildren. 
In conversation with Ty, Kelly, & Chuck, the 'Girl Goin' Nowhere' singer mentioned that there was one tattoo that she wasn't particularly fond of, and that was a tattoo of "a fat baby devil" wearing a bikini on her lower back. 
She got the tattoo when she was eighteen, and she defined the tattoo as "I'm out of the house. I'll do whatever I want." tattoo.