Jess Harnell's Life Became Complete After Getting Married to His Wife
Jess Harnell cannot stop gushing about his wife.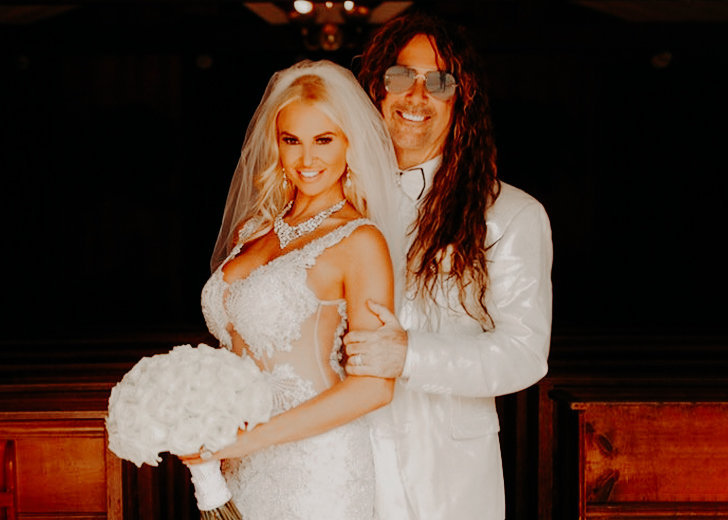 Emmy-nominated actor Jess Harnell has voiced many characters in movies and TV shows, but fans are hardly familiar with the person behind the voice. He voiced Captain Hero in the animated TV series Drawn Together, Wakko Warner in Animaniacs and Crash Bandicoot in the video game franchise of the same name. He gives fans a glimpse into his life with his social media accounts, and on November 30, 2019, Harnell made the biggest announcement. 
Harnell's Marriage
According to the actor's Twitter post, he proposed to his lady love, Cara, on November 8, 2019, and on November 30, the same year, the actor uploaded a wedding photo of him and his wife and wrote in the captions that they had a small and intimate wedding celebration. 
Although there are no stories of how they met or how long they had been together before their marriage, going through Harnell's Twitter account, it would appear he is besotted with his wife. On their first wedding anniversary, Harnell uploaded a photo from their wedding and wrote that his life was complete when he married Cara. 
Welcoming Mr. & Mrs. Jess & Cara Harnell!⛪ï¸ÂðŸ' We were married in an extremely small, intimate and beautiful wedding, and we couldn't be happier! Celebration details to follow in the new year! 🖤💙 pic.twitter.com/2HMY1ONDUQ — Jess Harnell (@JessHarnell) November 30, 2019
Harnell often posts about his wife, and the two also seem to have an affinity for crazy apparel. They are always seen in loud matching animal printed or glittery outfits. 
Recently, the happy couple chatted with Lucie Pohl of Tuesday Twitch Games and talked more about their life. Cara, originally from the United Kingdom, revealed that though she missed her family, she did not miss the cold climate and the gloomy weather. 
Harnell then chimed in and iterated that he loved the United Kingdom. 
I love the UK more than she does. I found the best thing there, so it's got my loyalty. 
Harnell's Career
Kids who grew up in the 90s will definitely recognize Wacko Warner, the middle child of the Warner siblings from the American animated comedy television series Animaniacs. 
With over 300 acting credits to his name, he has voiced iconic characters such as Autobot Ironhide and Decepticon Barricade in the Transformers film franchise and Rick and Morty's Scary Terry. He was also best known as the announcer on ABC's reality television program America's Funniest Home Videos.
But apart from the voice-overs and hosting, Harnell is a member of a rock band called Rock Sugar, which was formed in 2010. 
They do not create their own music or use samples; instead, they take the best and biggest pop hits of the '80s and mash them with hard rock and heavy metal classics. One of their most famous track, 'Don't Stop the Sandman,' was so popular that they started receiving offers to play live. 
The band is active even today, and they release their mashups through their YouTube channel.