'The Falcon and The Winter Soldier's Emily VanCamp Fondly Remembers Her Adventures with Husband Josh Bowman
Emily VanCamp shared some adventures she had with her husband Josh Bowman.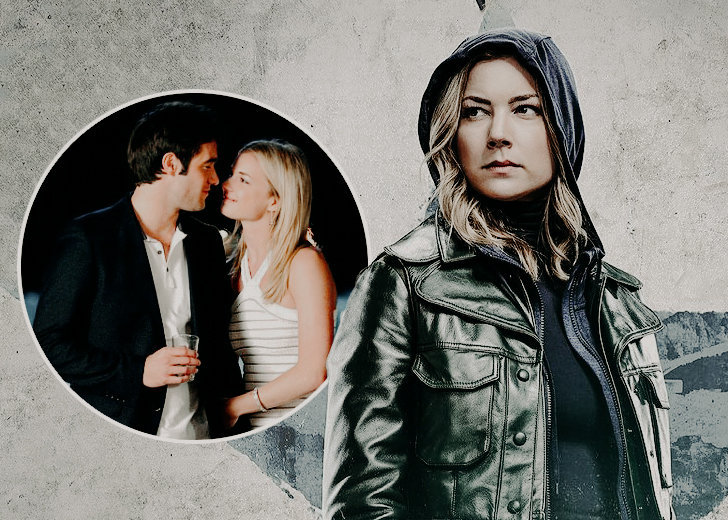 Emily VanCamp and her husband Josh Bowman are an adventurous couple. From having their proposal in a forest while on a hike to spending their time together swimming with sharks, the two have been through plenty of adventures together.
VanCamp shared some adventures she and Bowman went on when talking to Kelly Clarkson on The Kelly Clarkson Show.
Adventures On Late Honeymoon To Africa
VanCamp shared she had some epic adventures and crazy encounters while on a late honeymoon to Africa, calling it the best trip of her life. The actress told of her experiences on a safari and swimming with sharks.
But as scary as swimming with sharks might sound, The Falcon and the Winter Soldier star ranked hiking Table mountain as a more terrifying experience.
She shared a photo of herself atop the mountain, which is one of South Africa's most iconic landmarks, and said she would rather swim with the sharks all day rather than climb Table mountain.
VanCamp described her time climbing it as "three hours of absolute terror."
Bowman Proposed In A Forest
VanCamp and Bowman both enjoy spending time in nature. In fact, he proposed to her in a forest while on a hike. She spoke about it to Entertainment Tonight, saying he did good.
It was in a forest. We were in nature on a hike kind of doing what we do, it was very, sort of, us. So yeah, it was great, beautiful.
VanCamp shared a picture of her covering her face with her hands and showing off her engagement ring while surrounded by nature on her Instagram on May 11, 2017. A single black heart emoji accompanied the picture.
They Met On The Set Of Revenge
The actor couple met in 2011 on the set of Revenge. Their characters Emily Thorne and Daniel Grayson were romantically tied on the show and married on Revenge's third season run.
And just like on the show, VanCamp and Bowman fell for each other in real life. US Weekly first reported on their relationship in January 2012. While the two kept their relationship relatively private, she spoke about it on some occasions.
In January/February issue of Women's Health, VanCamp spoke about their relationship.
I'm at my most confident when I'm in nature and I don't have to dress up. When I take off my makeup, that's my boyfriend's favorite. And that, to me, is a symbol of a great guy — someone who doesn't care about all that [glamorous] stuff.
Wedding In The Bahamas
After their engagement in May 2017, the duo eventually tied the knot in the Bahamas on December 15, 2018.
VanCamp posted a black-and-white picture of her together with her newlywed husband on her Instagram to mark the occasion. She thanked all her friends and family who had attended the wedding.