Wendy Crewson Wasn't Too Late in Finding a Partner Post 50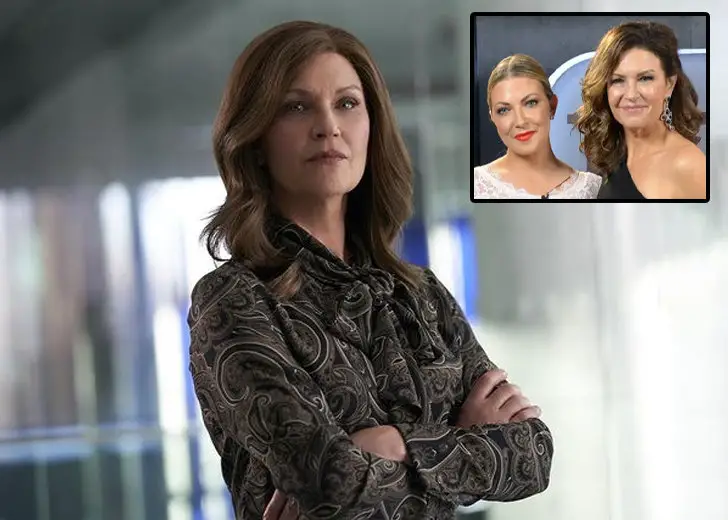 It is never too late to figure out yourself, your identity, and gender orientation. Some figure it out at a young age, whereas it takes a while for some. 
For Wendy Crewson, it took two husbands, kids, and decades of marriage to come out as gay in her late 50s. Now, she is happily embracing her identity. 
And it is reported that she also has a new partner. 
Wendy Crewson's Coming Out Story
Before coming out, Crewson had two husbands. Her first husband was actor Michael Murphy, and they were married in 1988. 
The pair were blessed with two kids — daughter Maggie and son John Branton. After being married for over two decades, the couple divorced in January 2009. 

Wendy Crewson posing for a picture in Maine in September 2019. (Source: Instagram)
However, Crewson and her ex partner remained friends after the divorce and even worked together in the 2014 movie Fall.
After Michael, it is reported that she was married to her second husband, Gary Logan, in 2009. However, not much information is known about their relationship.
The Good Sam actress came out to the public in December 2014 via the Canadian talk show, The Social. She had already come out to her family.
In 2015, she opened up about her decision to come out during an interview with Global News.
Initially, she feared rejection from her children. On the contrary, her kids were happy with her decision.
Her daughter was delighted and understanding with the news. But her son got emotional, which astonished Crewson.
John was shocked by his mother's bravery and empathized with her pain and difficulty.
All in all, the actress has no regrets about coming out as gay and embracing her orientation. 

Wendy Crewson on the set of 'When Hope Calls.' (Source: Instagram)
She told CTV's eTalk (via The Georgia Straight) that while her children were understanding and supportive, it was not that easy for them.
In the show, she pointed out the responsibility of "adults in high-profile positions."
She said these adults need to talk about the LGBTQ+ community to make kids aware of such things. She reasoned there were people in less supportive families and environments than her.
She noted it was the responsibility of adults in a high-profile position "to let the kids know it gets better."
Wendy Crewson and Her Partner
Crewson has always kept her personal life private. After coming out, she has been more secretive about her life, especially when it comes to her partner.
It is reported that she was dating director and producer Julie Bristow. She is also the former CEO and president of Bristow Global Media and founder of The Content Catalyst Fund. 
Crewson has not publicly announced that Bristow is her partner, and neither has the director. However, ET Canada reported the two were together in 2015. 
The actress was honored at the 2015 Canada's Walk of Fame gala, and she took her girlfriend as her date. The tabloid reported Bristow supported and encouraged her partner at the gala. 
Crewson dubbed herself fortunate because her girlfriend was in the same business as her. While the latter is not an actress, the October Faction star said it was a "very nice complimentary relationship."
In 2020, Bristow took to Twitter to congratulate her girlfriend for being nominated for the Canadian Screens Awards. Crewson was nominated in the category of Best Guest Performance, Comedy. 
She called Crewson her "talented partner" and mentioned how she always made her laugh.